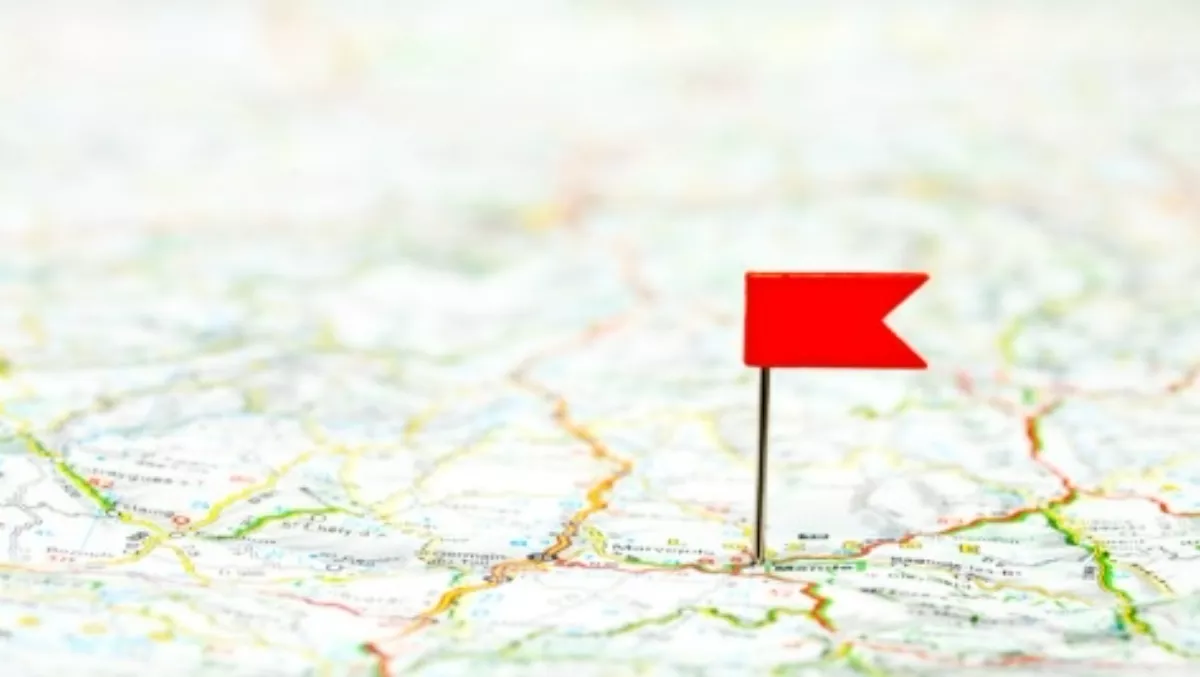 Locationing tech boosting customer retention and retailer revenue
Fri, 16th Oct 2015
FYI, this story is more than a year old
Today's retailers face the same challenge - shoppers have so many choices, with the competition always just a few keystrokes away, any time of the day or night. Outside of price, service has become the key differentiator.
To earn a sale and repeat visits, retailers need to deliver the very best in service, every time a shopper walks through the door. And indoor locationing technology can make that happen - automatically.
While indoor locationing is not new, the latest generation of this technology allows retail stores to provide their shoppers with the one thing they crave, the one thing they demand in return for their loyalty - the ultimate in personalised service.
Today's indoor locationing technology can unlock the door to a new level of business success, allowing retailers to achieve and exceed goals for customer satisfaction, customer retention and revenue.
By combining the power of WiFi and Bluetooth technologies, store-owners can now pinpoint customers to the level of knowing what product they are looking at. Solutions like Zebra Technologies MPact offers three powerful locationing levels:
Presence lets clients know that a customer has arrived. Wi-Fi or Bluetooth Smart Beacons can detect when a customer walks in the door - and if the Wi-Fi coverage extends outdoors, notifications via Wi-Fi can be sent when a customer drives into the car park.
Zone allows clients to use Wi-Fi or Bluetooth Smart Beacons to identify when customers are in specific areas of a facility, such as a specific department in a store, or the lobby or restaurant in a hotel.
Position allows clients to pinpoint the exact customer location. Wi-Fi provides visibility into which customers are in which aisles. Bluetooth Smart Beacons offers pinpoint GPS style customer location providing visibility at the individual product level for retailers.
The possibilities are significant. Retailers can:
Deliver a personal greeting: Retailers can instantly identify customers entering your store and send a personal greeting to their smartphone.
Deliver coupons: When a customer walks into a store, retailers can instantly send coupons for the specials of the week as well as for products based on their past buying history - no more paper coupons to collect and manage.
Deliver special offers based on dwell times: When a customer stops to consider an item - from a bottle of wine to a flat screen TV - the store owner can automatically send a special offer to help entice shoppers to purchase.
Provide a real-time item finder: Customers can browse through a store's loyalty app to locate a product they want to find, and simply press one button to get instant step-by-step directions, right to the item.
Provide access to product information: When a customer stops in front of a product, they can be presented them with detailed product information, reviews, price comparisons and even a discount coupon.
Proactive customer service: Prompt sales staff to tend to customers in need, based on dwell time.
Manage conversion rates: retailers can compare customer numbers within a store against the amount of transactions occurring in real-time. This has proved a powerful tool to effectively place staff, manage locations and drive sales.
MPact is quick and easy to deploy with intuitive monitoring screens and analytics dashboards. Larger organisations with existing Network Operations Centres can deploy the MPact software on an on-premise existing server, while smaller stores that may not have full-time IT support can access MPact in the public cloud for easy and cost-effective deployment.
The solution can safely store location-based data for millions of customers, giving retailers visibility into trends that allow them to fine tune store layout, purchasing and much more.
Stores can compare traffic patterns and customer behaviour between outlets to determine which layout yields the most sales, or compare departments inside one store or a single department across all stores.
Since the MPact Locationing and Analytics software is based on HTML5, users can access the system on practically any device through any HTML5-enabled browser - from a desktop computer to a laptop or tablet.
Users also get real-time remote visibility into the health of Bluetooth Smart tag batteries, so they know which tags need a battery change before they expire - no need to retire batteries early to prevent solution downtime.
For more information visit mpact.zebra.com