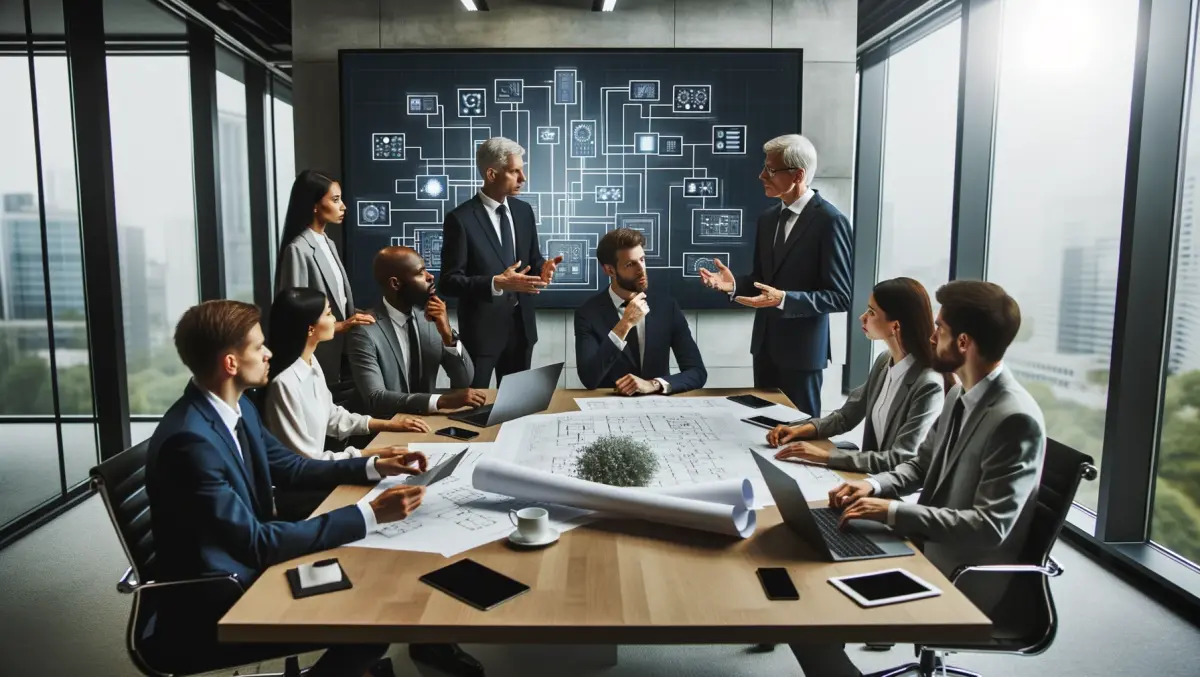 Look before you leap: An expert's take on the pros and cons of SD-WAN
FYI, this story is more than a year old
SD-WAN is being touted by many as a 'game changer' in the networks space. By offering increased control and visibility, it has the potential to transform businesses.
However, while this new technology has much to offer, it also comes with a couple of key considerations.
At present SD-WAN has no agreed standard and, with so many vendor options in the market, it's important for businesses to do their homework as without proper consideration and expert advice, those looking to implement SD-WAN may find themselves staring down the barrel of compromise – and that's something no business should have to do when assessing their network needs.
From a use and functionality point of view, SD-WAN hits a sweet spot for many businesses. However, striking the right balance between price and network performance can be difficult – especially when you are looking at cloud enablement, security, network performance and agility as deciding factors.
Kordia has been in the business of delivering business-critical technologies for more than 60 years. Its experts understand how crowded and confusing the SD-WAN space can be.
Kordia's head of product, Murray Goodman, explored the good and bad of SD-WAN in a discussion paper called To WAN, Not WAN, or SD-WAN? Here's what he found.​
What's wrong with today's WAN?
Goodman says MPLS still does a good job of providing predictable and reliable WAN performance – however not all WAN providers allow internet breakout at the branch to unleash cloud applications.
Today, the network perimeter has dissolved, the workforce is mobile, and corporate applications have moved to the cloud. This means that for most businesses, MPLS isn't necessarily keeping up.
Traditional WANs may also provide limited visibility into your network and application performance – something many businesses want, particularly in today's cloud and mobile-centric world.
"SD-WAN turns your WAN from a black box that you have no visibility of, to a transparent tool that gives you visibility and control of not only your network performance, but the performance of your cloud applications as well," Goodman explains.
Is SD-WAN living up to the hype?
It has some great benefits, but there are some potential pitfalls. Vendors may say that you can improve network availability by combining multiple access technologies and dual-homing them.
"In reality, most customers don't want to pay for diverse accesses and 4G failover – which would most often only be used in the event of an outage – and most managed WAN service providers worth their salt are already doing this for you," Goodman explains.
"Another consideration is you are potentially trading the secure and predictable performance of your MPLS network for a less predictable, less secure internet link if you embrace the full SD-WAN model.
SD-WAN really comes into its own when the majority of your traffic is destined for the internet or cloud-based applications.
Is SD-WAN cost-effective for New Zealand businesses?
"Many SD-WAN brochures talk about cost saving through using expensive MPLS links for mission-critical traffic only and putting the rest of your traffic over an internet link. However in New Zealand, the cost benefit of this approach is unlikely to stack up due to UFB," says Goodman.
Instead, the true cost benefit of SD-WAN is likely realised through increased efficiency, productivity and insight to support a cloud-centric environment.
SD-WAN isn't always 'plug and play'
Some vendors may pitch it as a 'plug and play' solution. While there's definitely promise in this area, many situations involve technology that may be as complex as the existing WAN, Goodman says.
"SD-WAN is still in its early days, so some security features are not yet mature. Ease of use and the maturity of SD-WAN itself are also still developing."
In essence, if you want full functionality, predictability and reliability, there is a steep learning curve and that's why seeking expert advice is key.
Would SD-WAN be the right fit for your organisation?
"SD-WANs overcome many of the issues that IT managers care about. It puts visibility and control back into their hands and allows them to respond more quickly to changing business requirements," Goodman says.
"However it is as only as good as the network that it is carried over and it is not always the 'plug and play' WAN replacement that some vendors promise it to be.
If considering SD-WAN, the place to start is to think about what is holding you back in terms of you existing network environment and what you want to achieve from any technology change. Having a clear direction will assist you determine what benefits SD-WAN may or may not provide your business – and whether it's the right solution for you.
SD-WAN 'As-a-Service' – fully managed or co-managed options
For businesses looking to explore SD-WAN, Kordia offers a number of solutions that combine the security, predictability and performance of MPLS or traditional WANs with the visibility, control and agility enabled by SD-WAN.
You can choose to take an 'SD-WAN ready' network from Kordia and overlay your choice of SD-WAN vendor technology, or outsource the deployment and management of this entirely to Kordia – or elect to have us as your 'co-pilot' in our co-managed service option. Kordia has its own network and both private and public peering links into all of the major cloud service and data center operators. It also has a number of MSSP service options as well as a number of security measures built in to the network.
"We see SD-WAN as an exciting step forward in the evolution of networks. While some businesses may not quite be ready for this technology, for those that are, the benefits could be substantial," concludes Goodman.
Make sure your network is the right fit for your business. Talk to the experts today.
Visit www.kordia.co.nz or call 0800 Kordia.