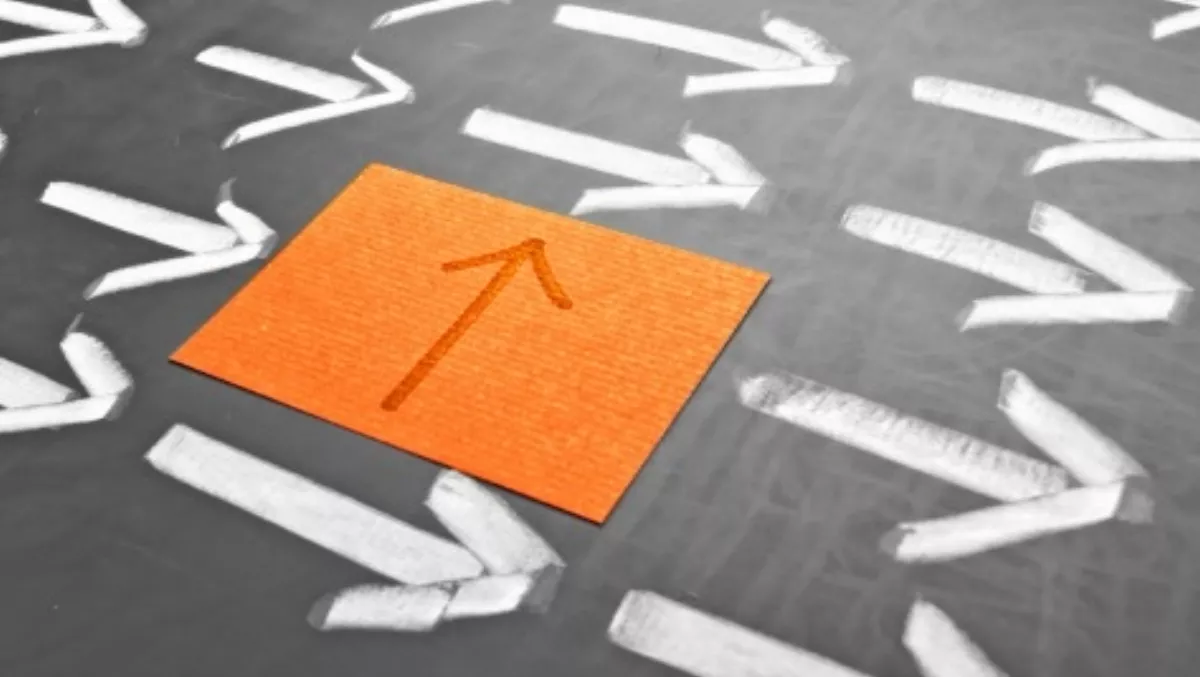 Making changes to your enterprise? How to ease the transition
FYI, this story is more than a year old
Workforce management systems can assist with monitoring employees' time, absences and productivity, however it's important to ease the transition process to a new software system, says Workforce Software Company (WFS) - the provider of workforce management solutions.
Businesses should approach the transition with change management and training, helping the workforce to understand why a new system is implemented and how they will benefit, says WFS.
Leslie Tarnacki, WFS vice president and general manager, says, "Implementing a new workforce management platform affects everyone in the business from employees and managers to human resources, payroll administrators and business leaders.
"It is vital the implementation stage runs as smoothly as possible," she says.
WFS says there are five key roadblocks that can prevent a successful transition, and overcoming these is crucial for businesses to achieve the full benefits of the workforce management system.
1. Not acknowledging all employees
If an organisation has multiple locations or operates globally, cultural and language requirements must be addressed, says WFS.
This includes paying close attention to any images used and the general tone of how information is presented and requested. It may be useful to include graphics to help communicate information, WFS says.
Tarnacki says, "Employees in some geographical locations may be more comfortable with web-based systems than others, while some may prefer access via a mobile system.
"Considering all these preferences and different comfort levels is vital."
2. Not addressing stakeholder needs
Stakeholder groups will be more likely to support the transition to a workforce management system if they understand how it will make the organisation more productive and effective, says WFS.
However, illustrating how the solution delivers better insight into work hours, pay and time-off requests can helpthe project favourably for both shareholders and employees as it demonstrates management's concern for worker safety and compliance, the provider says.
"Managers will appreciate the system's ability to help them schedule work more effectively and the executive committee will benefit from the increased visibility into how costs can be reduced through more effective workplace planning.
"To overcome this roadblock, clear and consistent communication is required," Tarnacki says.
3. Underestimating the impact change has on employees
The change from a manual to automated process brings a significant shift in how work gets done, according to WFS.
This can create upheaval and employees may feel stressed, the company says. It's therefore essential to understand and address the individual feelings of loss and stress to facilitate a smoother transition process. In turn employees must keep an open mind.
Business leaders must be active and visible throughout the process and can help maintain focus by highlighting milestones while consistently framing the transition in the long-term, says WFS.
4. Not addressing how the change impacts jobs
Workforce management systems can include significant changes.
Therefore, the most critical information to convey early and often is how the new solution will change workforce management tasks and workflows for each stakeholder group.
Tarnacki says, "Companies should provide training and performance support on the job through integrated business processes.
"All materials should highlight the ways in which the solution delivers convenience, time savings and other benefits."
5. Failing to tackle privacy concerns directly
Workforce management systems let organisations track the amount of time spent on a particular project.
This level of detail is useful for employers but can cause workers to feel watched and judged in a negative sense, WFS says.
The key is to emphasise that the new solution is introducing transparency and automation to existing processes of time management, and that this transparency breeds fairness, says the company.
In addition, the solution can ensure that employees' pay is accurate, overtime pay correlates with hours worked and, potentially, employees can gain even more control over their own schedules.
Privacy concerns should be raised directly and openly during the transition and employees should be reassured that the new system is positive rather than negative, says WFS.
Once the transition is complete
After the transition it's important to ensure new practices are firmly grounded in the organisation's culture and that all users are gaining maximum benefits from the system.
Business leaders must steer the course for the long-term to encourage sustained adoption, WFS says.
Highlighting areas where the system has delivered benefits, such as better management of fatigue and overtime hours, can help all employees see the value of the system.
"As organisations grow, so do the advantages of using workforce management software.
"Effectively managing the transition can help keep the initiative on track and ensure ongoing adoption and use, with lasting results," Tarnacki says.
Related stories
Top stories