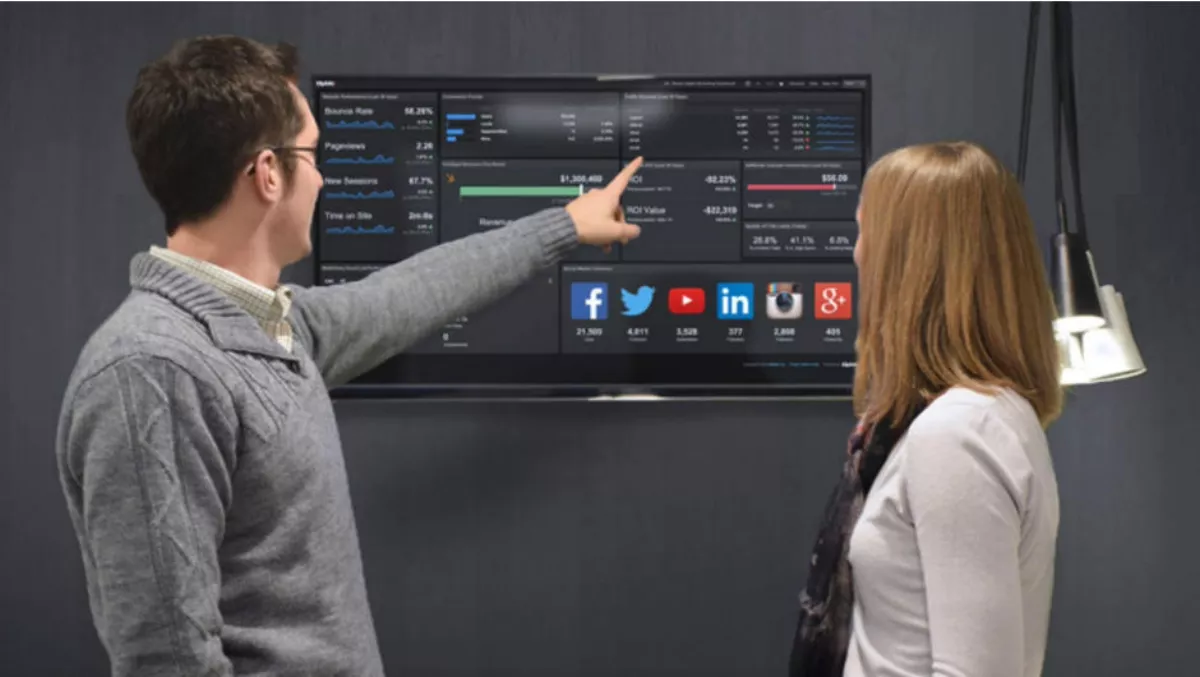 Making the most of your office's screen real estate
FYI, this story is more than a year old
The modern office is surrounded by screens – laptops, PCs, and televisions.
However, the defining pattern with digital surfaces is that the screens that take up the most space tend to be used least.
Screens can be used as digital signage – a centrally controlled content distribution platform that can be used to broadcast many different messages.
Today, it's typically some type of screen that displays meaningful content to a specific audience.
Wireless presentation solution Airtame is on a mission to help companies get the most out of their digital signage by using them to deliver timely information to a company when they need it.
Airtame's platform-agnostic product lets users mirror their screens, stream or set up static content.
It allows any computer device – regardless of platform – to be connected to a TV screen or projector via WiFi or ethernet, in conjunction with the Airtame app.
It takes seconds and two clicks to start streaming your screens, and the same amount of time to pass over the presenting responsibilities to another colleague or device.
With Airtame, unused screens can be turned into a live dashboard tracking a business' key performance indicators.
Perceptual Edge founder Stephen Few describes dashboards as a visual display of your business' data that is essential to achieve your goals.
This data is consolidated and showcased on a single screen so that it can be tracked and monitored at a glance.
The data automatically updates itself without any assistance from the user.
Digital signage can improve productivity at an office by providing easy access to information.
Digital signage deployment within workspaces is an often neglected opportunity to communicate directly with staff but can make internal communication more accessible and effective.
With the right dashboard, companies can experience the satisfaction of making a difference to a business.
Besides using digital signage to motivate staff, it can also be used to change the atmosphere in a workspace.
With newly set up applications, users can integrate the Airtame Homescreen with beautiful backgrounds or simple tools like a world clock, inspiring imagery from Unsplash, Google Slides, and Trello boards.
Making meetings more efficient
Besides allowing companies to make better use of their screens, having Airtame in a meeting room allows for more freedom because it is a truly wireless solution.
Anyone who wishes to present can have the app on their smartphone or laptop and can easily connect to the monitor.
Active meeting rooms give more importance to opinions and sharing of ideas between the attendees.
If there are several people that need to present, the duration between presentations should be minimal to give a sense of continuity and keeping the audience's attention.
The current presenter just needs to disconnect, and the next presenter picks up by connecting to the shared network.
Psychologically, the freedom to roam allows any meeting room presenter to establish more presence, and engage better with what might often be procrastinating, disengaged meeting participants.