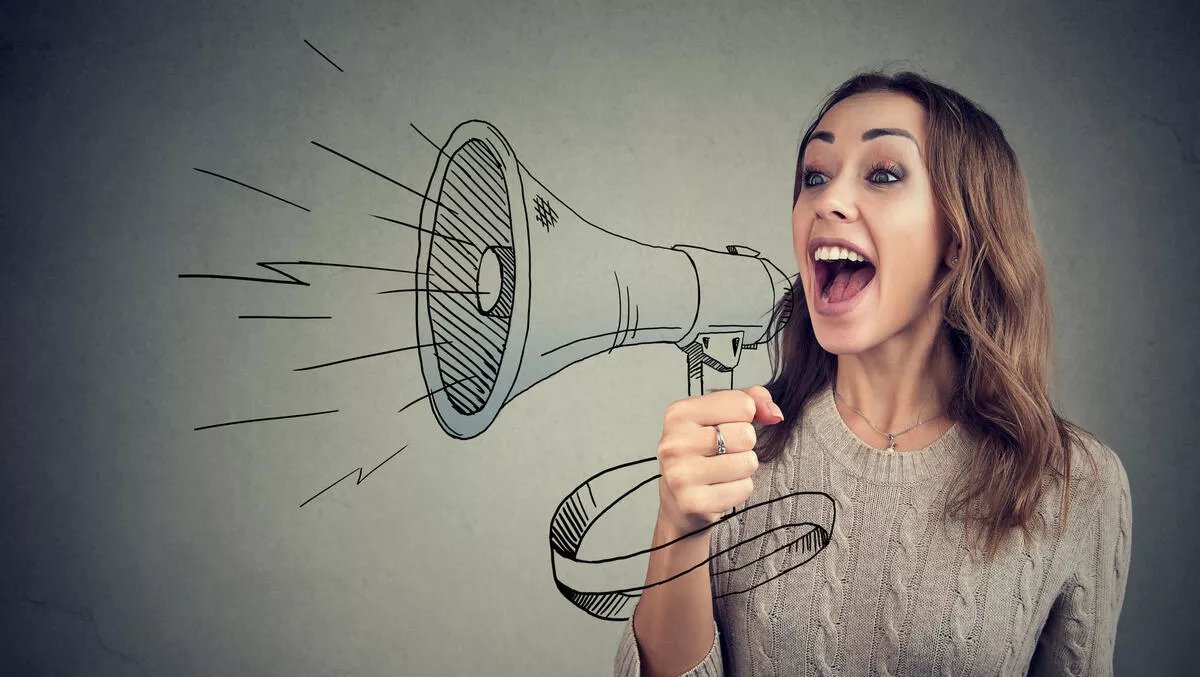 Making Sense of Apple's Latest WWDC Keynote: iOS7, Mavericks & More
Thu, 13th Jun 2013
FYI, this story is more than a year old
So by now the word is out. You may have heard snippets like the word 'OS X Mavericks' and wondered what the heck Apple are doing now. Certainly, when I first saw that new technology titles over at Apple's stream of the WWDC 2013 keynote, I thought that Apple had released a complimentary technology to OS X. My mind raced with the thought of new API's, entitled 'Mavericks' that would go off and do clever things for you in only the way Apple seem to do.
But nay, as I watched the stream of the event it became clear that OS X Mavericks is simply the name of Apple's latest OS X operating system (they ran out of cat names, you see!). So, if you don't have a 100% handle on what everything means, or don't have the time to watch the keynote in full, keep on reading, I'm about to save you some time!
Scavenging the net for decent articles which really sum up what WWDC means for you, the end user, has not been fortuitous, so I thought I'd sum up the keynote quickly and deliver it in simple terms so you aren't left wondering. For a lively discussion on what the outcome of WWDC is and what we think of the latest iOS, OS X, iWork for the Cloud, iTunes Radio, the new MacBook Air and finally the new Mac Pro, then tune in to the Podcast which is recorded live later than the usual time, will be this Saturday.
I'll split this article into the relevant sections (iOS 7, Mavericks and everything else) so you can zoom straight to the bit that interests you the most:
Release Date: Available in beta for developers now, iPad beta in the coming weeks. Will be available publicly in the spring of 2013 (US Autumn).
iOS 6, in many a Kiwi's eyes was actually a good thing for iOS. The Maps update seemed fairly reasonable to most NZ citizens, unlike some major errors for other countries, and the other features like Do Not Disturb, an enhanced Siri and a few other niceties made for a solid incremental update, if you cast aside all the bad press it got over Maps. However, what was incremental in the last version of iOS, is now all new, at least if you take Apple's word for it.
They say that they have redesigned it from the ground up. What it would more appear like is that it got a lick of paint that will bring the iPhone and iPad back in to the future of the mobile ecosystem (read compete with the slick looks of Android). The biggest change in iOS 7 has to be aesthetics for sure. All of the stock iOS apps, for example Calculator, Compass, Calendar have been completely redesigned to complement the overall look and feel which is a simplistic, flat look.
The new look won't appeal to everyone though; Apple has always had one thing up it's sleeve: consistency. Throughout the six years of iOS' history, it has always operated and looked in a similar feel. To some, that's boring and perhaps counter innovative, but for others, like big business, it can be a blessing: if every phone operates a similar way across the fleet, it's easier to support. iOS 7 throws out many of the similarities of old and brings a little learning curve. Will this alienate people already thinking about a move? Perhaps. Time will tell.
The new iOS 7 weather app has stunning weather animations and doubles up as a world clock.
Dynamic wallpapers - Parralaxing:

Apple (and doubtless many other 3rd party contributors) provide Dynamic wallpapers. Android got here first, this is true, but the animation is lovely. In addition to the animation is an effect called 'Parralaxing': as you tilt your phone you can see the icons and wallpaper move with the angle of the phone which is easier to see than write about (view Youtube video here).

In-built apps: All of the old in-built apps like Calculator and Weather were looking really...old, at least in comparison to their counterparts in the App Store or on Android and Windows Mobile, so out went all the Skeumorphic graphics (that's graphics that represent their real-life use - think calendar with leather stitching round the side, or green felt in the game centre) and in comes a flat, new look which looks, to be fair to Microsoft, a lot like Windows Phone 8. That's a good thing though, the look is polished and the apps look a lot cleaner on the eye. Also updated is all the old icons, even the cogs in the Settings icon are all different.
So what about the new features in iOS 7? Here they are as we know them so far:
Control Center: Swipe up from the bottom of your iPhone's screen and you get access to the new Control Center. From here you can do things you might regularly want to do in a hurry. For example, it introduces a new flashlight (so say goodbye to those now redundant 1000 flashlight apps in the App Store!), it also has the ability to adjust brightness, toggle wifi/bluetooth/do not disturb, as well as lock the orientation of the screen, pause or skip a song, timer, calculator, camera and use to the new AirPlay sharing feature.

Notification Center: Let's face it, Notifications in iOS 5 - 6 were always lacklustre. iOS 7 brings this a long way, perhaps not all the way, but not far off the mark. For example, Notifications should be visible in the lock screen, and now in iOS 7, they are, simply swipe down and all your appointments are there, so too is the weather, missed calls, messages and any other notifications you might have. There's also a few handy views - today, all and missed. As the names suggest, Today shows you notifications about how your day ahead looks, or gives you notifications you received today. All shows everything and missed simply filters the notifications that you haven't yet acknowledged

Multitasking: Every version of iOS from iOS 4 supported Apple's version of 'Multi-tasking'. Really it was a poor-man's multitasking, a trade off on battery life and functionality, but if I'm honest, hasn't given me any major grief since its introduction. Now, however, Apple say that iOS 7 has taken it's multi-tasking to the next logical step. It's still not 100% multi-tasking like you get on your desktop or laptop if we are all honest, but there is no doubt that technology is smart and will probably be more than most need. For example, the OS learns the habits of which apps run at which times throughout the day and fetches updates before you even launch the app. For example, if you log into Facebook 3 times a day: 8 in the morning, noon and lots at night, then iOS 7 will know to pre-fetch the latest feeds and messages at 7.58 AM, 11.58 AM and frequently during the night. This means when you launch the app, you won't be waiting for it to fetch updates on your stream. The task-switching operation has changed for the better too. In iOS 6, double tapping the home button brings up a long list of the apps that are open on your phone. Under iOS 7, this will be a full screen preview of all of the open apps, making it easier to switch to apps

Camera: Along with it's new look and feel, the camera has been updated to have all it's features within easier reach. It has a new mode called Square which takes cropped photos. It also adds new filters to dramatically change the look of your photos right from the camera. This is a hat tip of course from the many camera apps out there that do such things already like Instagram. Filters include Mono, Tonal, Fade, Chrome, Process (a faded Kodachrome) and a few others

Photos: The changes to Photos are simple but effective. For example, say you have a collection of photos taken at Bluff Point, Photos in iOS7 will group them all together for you. You can zoom out even further and see collections of all your photos you have in a year thumbnail view. You can slide over individual mini-thumbnails to zoom them. Apple have updated iCloud photo sharing to let you see the latest updates from all your shared photos/streams in one centralised view.
Airdrop in action
Airdrop: Airdrop technology first appeared in OS X Mountain Lion and allowed other mac users to seamlessly transfer files by opening their finder view and selecting a nearby user of Mountain Lion. Now, it's the same thing for iOS 7. Say you want to share a photo or Passbook 'pass', simply tap the share button, choose airdrop and select which nearby iOS 7 user you would like to share with. If you don't want this publicity, you can always switch it off, but you do get the option of whether you wish to accept or decline any shared file.

Safari: It looks like Apple took a step forward here. They've dramatically improved the look, performance and functionality of Safari. Many people were put off mobile Safari just because it limited you to having 8 tabs open at any one time. Well, that's no more. They've also changed the tab view to a nifty carousel of open web pages. When you are viewing a page and scroll through it, all of the other controls like the address bar get out of your way. Search is now integrated from the URL field and it utilises 'Smart searches' like the tips that Google gives you when you type something in the Google search bar. In addition to the features that iOS 6 introduced (Reading List and enhanced Bookmarks), Safari now includes a Shared Links view which shows all the URLS that you have in your Twitter timeline. This deep integration of Twitter in Safari will definitely be a boon for Twitter users. All of this puts Safari easily on par with the likes of Chrome for iOS and perhaps even Opera.

​​​​​​​iCloud Keychain - Password Generator: If you've heard of software like 1Password then you'll have an idea what this is all about. Basically, Apple's iCloud service will now remember your usernames - passwords for any websites you want. Additionally it can store your credit card details (minus the security code), if you want. Finally, Safari can generate unique secure passwords when you sign up for new accounts and instantly store them in the iCloud keychain so you needn't remember or create secure passwords again. Nifty, but what if you decide to move away from using Safari, or Apple products? I assume this will become clearer when iOS 7 is circulated a bit more and definitely by the time it is released in the Springtime (NZ).

In built applications (Weather, Calendar, Compass, Clock): From the keynote at WWDC, we caught a glimpse of a few of the in-built iOS apps that we've grown to ...hate. Apple first developed the Weather app, for example, back in 2007 and have blatantly paid it no love at all since then. In the years in between, the App Store was created and at least hundreds of very capable weather apps sprung up. In keeping with the renewed appearance, Weather is a flat, polished display which is animated and beautiful in every way. If thunder is striking in your area, the screen flashes and crackles with a lightning bolt which animates in differing ways to keep it interesting. As with Thunder, Rain and snow are no different, they too get a nice background animation. In the past, you could swipe left or right to see the weather in other cities you had added to Weather. Now you can see it all in one screen, complete with mini-animations. What's more, it doubles up as a world clock so you can see the times and weather in each country.

The skeumorphic calendar app is now completely flat and works in a similar way to the likes of Fantastical, the calendar is a whole lot more functional. The compass and calendar apps also have completely renewed looks. Passbook also gets an update: the ability to scan QR codes for events, flights or other items.



iTunes Radio: Think Pandora or Spotify but by Apple. It also integrates with Twitters new #music 'trending on twitter'. More on this feature in the below round-up. iTunes Radio will be available from the Spring in the USA only, along with iOS 7, it will also be available on Apple TV, Mac, iPad, iPod Touch and even the PC. It's free, and if you already pay for the iTunes Match service, it's ad free too. Just too bad it's USA only!

Siri: Along with a completely new look, Siri gets a new, more natural voice in iOS 7. It can answer more questions more intelligently than ever before, but it's not clear if it'll give directions in New Zealand yet (Siri's usability outside of the USA is still greatly diminished). It integrates with services including (interestingly) Microsoft's Bing as well as Wikipedia and Twitter. You can now use Siri to return missed calls, play voicemail, control iTunes radio and more.

Find My iPhone: iOS 7 bumps this already great service. Now, even if your iPhone is switched off, you can still lock it if it's lost or stolen, provided you have used it with your iTunes account details, which almost everyone does.

iOS in the Car (coming 2014): A customised version of iOS 7 is coming out to be populated straight into the e-tainment systems of cars by Honda, General Motors, Nissan and quite a few more.
OS X Mavericks
Release Date: Spring 2013 (Fall '13 in USA).
iBooks:

Just like you'd expect it to work, iBooks which is so popular on the iPad and iPhone, is now available on your Mac, and yes, all of your previously downloaded books will be available there automatically through iCloud.




Maps:

Initially, I kind of thought 'so what' about this one, but this grew to become one of my more favoured updates of Mavericks. There's a standalone Maps app, which does all the fancy 3D imagery stuff you get in the Maps app on iPhone 5, but here's the best part: the whole OS is now context aware about the location it has. So, for example, if you put an address in your calendar appointment, the calendar shows a map of the location and will automatically calculate how long it will require you to drive or walk to that location. Even better still, is it will automatically book that travel time required in your calendar so you don't have to calculate how much more time to book out in your calendar. Brilliant. But it gets even better: If you want to send those directions to your iPhone, just click a button and your iPhone will automatically have the directions for walking or driving, ready to go. A really well done feature here.

Calendar: Along with the above location based context awareness, Calendar is all new. The skeuomorphic, leather-stitched desk calendar is gone, replaced with a cleaner look. There's a day, month, week and year view, all easily accessible and the new appointment inspector contains all those location and travel time goodies.

Safari:

Safari's now faster and more efficient than Chrome and way more than Firefox. Memory usage is way down too. Apple seem to be saying that they've changed the 'Top Sites' view in Safari, but other than changing the convex display of pages to that of a flat one (which is questionably less flashy), I don't see any improvement in this area. A sidebar exists showing Bookmars, reading lists and shared links like on iOS 7. The best part about this upgrade will be the performance, especially if you own a newer Mac (more on that later), but overall It's a small improvement, not huge.




iCloud Keychain

: Just as with iOS 7, Safari and other apps can now use the iCloud Keychain to automatically have their username and password information provided and even created.




Enhanced Multiple Display Support

: One of the things that is a mild frustration is using multiple displays in Mac OS X. This has been refined in Mavericks to have a menu bar available on every display you run. The dock is also available on every display when you want it. On top of this, you can run full-screen apps separately on each display.

Notifications: Introduced in Mountain Lion, Notifications are now getting the ability to show updates from all your iOS apps as well. If you have a message that comes through to you whilst you are working away, you can reply to the message from within the pop-up notification, a nice little time-saver for sure. You get a summary view of all the notifications you missed if you step away from the mac, even on the lock screen.

Finder Tabs: Yep, you guessed it, rather than having separate clumsy finder windows open to manage your files, you can now use just one finder window and use tabs in it, just like you do with your web browser. That didn't take long at all (sic).

Tags: In addition to tabs, finder also has been updated to allow you to 'tag' a file. You can tag a file important, or with a project name, or any tag you desire. Finding the content you have tagged will be vastly easier. The tags are stored in iCloud too, so if your content is stored in iWork/iCloud, the tags will go to every other iCloud device you may have.

Under the hood technologies including App Nap: If you are lucky enough to own a MacBook Pro Retina edition (Mid 2012 range + onwards) then your Mac will support this new feature of OS X: App Nap is a nice battery saving feature that makes a lot of sense. Say for example you have a flash playing animation on your web browser. It's taking up a lot of CPU (and ergo, battery life). These animated nasties often run in the background without you even looking at them. The example at the WWDC showed a rich animated web site in Safari, showing the CPU at around 75% usage. Then the safari window was completely covered by another app, obviously rendering the animation not visible (and therefore useless). The CPU rapidly went down from 75% to around 10%. This combined with other new technologies like Safari Power Saver (shows you static previews of content like flash until you click on them to indicate you want them to play) and iTunes HD Playback Efficiency will make a good application layer battery life advantage. However, that's not all, Apple really went crazy on the battery efficiency of OS X Mavericks. They introduced lower level technologies such as Timer Coalescing which groups machine-code operations together. This creates split-second periods of CPU idle time which allows the CPU to enter a low-power state more often. Finally there's Compressed Memory. Imagine all of the apps you are running right now on your machine, many of them are inactive, right? Well, Compressed Memory basically 'zips' up the memory used by those apps whilst they are idle and gives more memory available to the stuff you are really working on. All in, these under-the-hood updates will make a massive difference to your battery life, whatever machine you run, although some of them, such as App Nap, are only available on the latest Mac hardware.
It is true to say that iOS 7 stole the show at WWDC, with OS X Mavericks taking a close second. There were also a few other updates that you may be interested in though too: Apple's iWork office suite has been ported to the web (iCloud to be precise). It seems pretty snappy, and works just like iWork does right now, including importing Microsoft Word and Excel formats. iWork still doesn't offer all the features of the latest Microsoft Office suite but for most users it is probably nice enough, especially if you don't have to share MS Office docs all day (the converting business is still a hassle), there's no revision/change control either.
Next to iTunes Radio. There is a big problem here immediately: at launch, it's only available in the USA. There is no word on if and when it will come to New Zealand or other countries, so don't get excited about this yet. Apple's Eddy Cue stated "We'll be adding other countries over time". As stated within the iOS 7 review, iTunes Radio offers a free Pandora/Spotify-like service. If you already pay for iTunes match (which stores all your music in the cloud and provides your music across all of your iOS devices) then you won't even hear ads on iTunes Radio. The more you listen to the radio service and the more you edit the choices, the cleverer it gets about what sort of music to play for you. It also utilises your existing iTunes Genius data to gather some information about your musical tastes.
The new Macbook Air is out in 11" and 13" models. Naturally it has a performance bump, but the main thing to note that it also has 'day long' battery life. The 13" model provides 12 hours of 'actual' battery life, in anyone's mind, this is a fantastic jump.
Finally, the venerable Mac Pro desktop gets an overdue refresh. Out with the old desktop form factor and brushed aluminium. The new Mac Pro is a round, black beast that's half the height of it's older counterpart and offers so many whiz-bang specs that it'll make any designer or media editor's wet dreams come true.