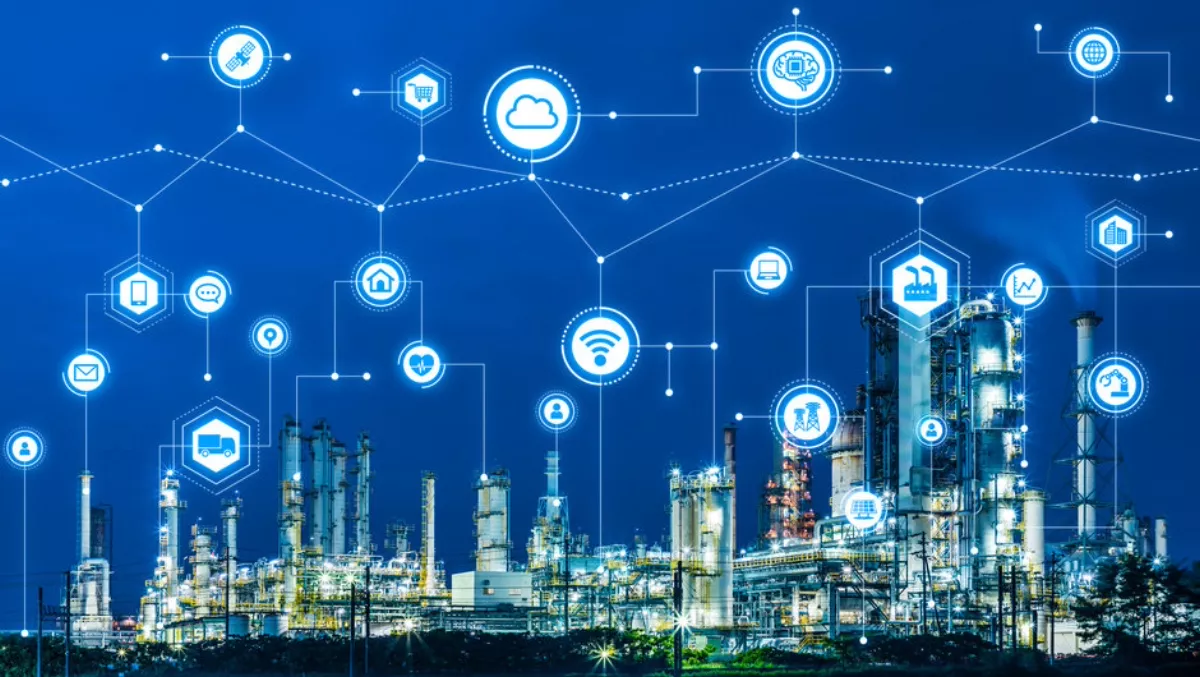 Mayday calls & drones: Ten things we bet you didn't know about Kordia
Sat, 14th Apr 2018
FYI, this story is more than a year old
By Julia Gabel, News Editor
When you hear the company name Kordia, what do you think?
A Kiwi telco? A consultant? Cybersecurity specialists?
Well, yes, the New Zealand government-owned organisation is all that, but also so much more.
Kordia started out as a broadcast company more than 60 years ago, however, the company can trace its heritage all the way back to the early 1920s when the AM first broadcast was made.
Kordia has a rich heritage in media which permeates the business today. Kordia's media division offers a wide range of services beyond traditional broadcast and radio to include transmission, linking, data and connectivity and web-streaming of live events.
What you might not know is Kordia's media team is responsible for getting live footage of almost every major sporting event in New Zealand to TV screens throughout in NZ; and the world.
From the company's involvement in the Internet of Things (IoT) to its role in connecting distress calls from mariners, here are ten things we bet you didn't know about Kordia:
1. Kordia has more than 200 transmission sites including 50 large lattice towers up to 121m high, throughout New Zealand – and over 300kms of roads to these towers under its management.
These towers transmit radio and television services throughout the country. Obelisk on the Old Man Range in Central Otago is one of the highest transmission sites in Australasia and the Pacific at 1690m asl.
2. Kordia estimates its New Zealand riggers have climbed approx. 60,000m (60 km) since the start of the year – the equivalent of almost 7 ascents/descents of Mt. Everest.
3. Kordia's field technicians use drones to inspect its transmission towers.
4. In Australia, Kordia are considered to be experts in small cells delivery, having been involved in thousands. The team is currently rolling out more than 100 Greenfields small cell sites in metro and rural locations to help bring local Telcos' high-speed mobile strategies to life.
5. Kordia built and operates one of the longest digital microwave links (DMR) in the world and the longest in New Zealand at 135Km.
6. Kordia are big champions of IoT. Kordia recently completed the rollout of Thinxtra's Sigfox IoT network, which covers 94% of the New Zealand population. Kordia has also been contracted to build and operate Spark's LoRA IoT network.
7. Kordia operates the network that provides vital communications services to almost a quarter of the world's oceans: Last year Kordia's specialist team responded to more than 300 distress calls from mariners in need.
The company has two Maritime Operations Centres (MoC) – one in Avalon (NZ) and one in Canberra (AU).
8. In 2015, Kordia acquired Wellington-based cybersecurity consultancy, Aura Information Security.
Aura started off as a 'pen test' shop in a garage more than 10 years ago. Since then, Aura's services have grown to include VSO, training, Red Teaming, and incident response planning.
9. Kordia opened its Security Operations Centre (SOC) in Auckland in 2017. The SOC monitors Kordia's customers' network for security breaches, alerts or threats on a 24/7, 365 days per year basis.
10. Just recently, Kordia announced it was investing in a range of new technology, including Digital Audio Broadcast (DAB) and next-generation Cloud for Digital Playout – something the company hopes will have a positive impact on the New Zealand media eco-system by making it easier for local content creators to share and distribute content.
Scott Bartlett, CEO of Kordia