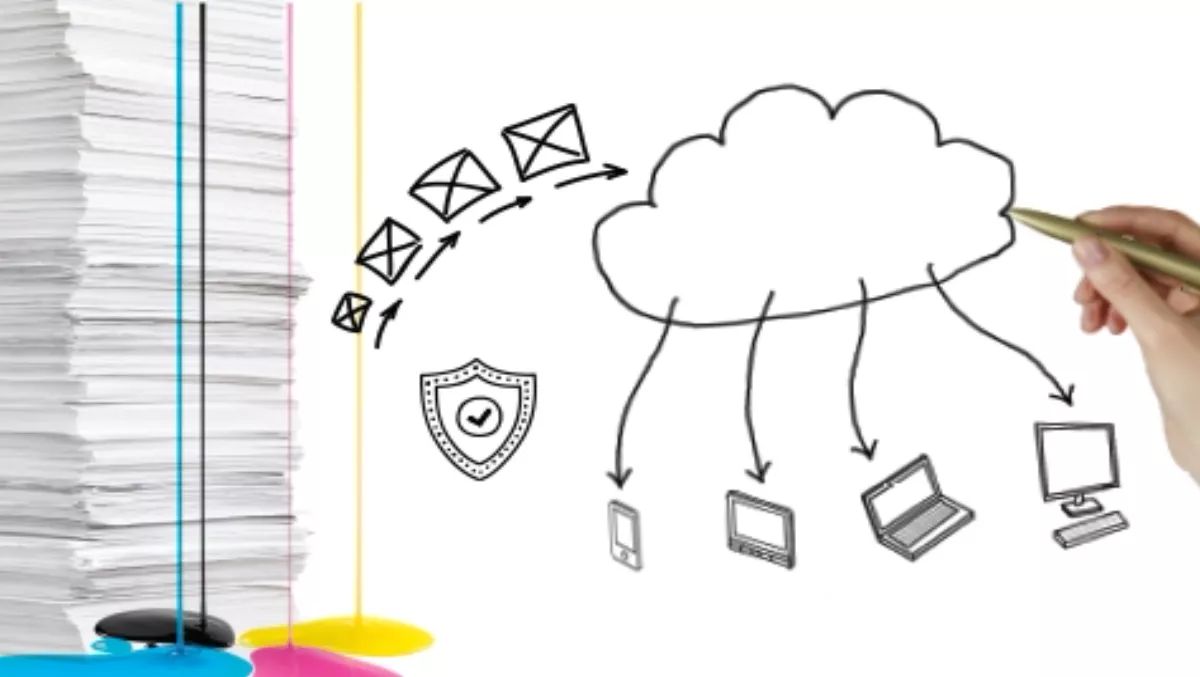 MCS: Adding content to managed print services
FYI, this story is more than a year old
Document management meets managed print services in one of the market's latest 'trends'. Gartner explains to Heather Wright why managed content services are taking off.
It wasn't long ago that 'managed print services', or MPS, was the hot phrase for the printing sector. But the wheel has turned and MPS is giving way to MCS – managed content services.
At least that's the view of technology research house Gartner.
Lai-Ling Lam, Gartner senior research analyst, imaging and print services for technology and service provider research, says managed print services are now being extended to focus on content, rather than printing.
"With most content now going digital and most companies trying to reduce the cost of print and improve their document workflow, there has been a downward decline in printing."
The focus on reducing costs helped the push to managed print services, with claims of 10% to 30% cost saving and other efficiencies to be gained via MPS.
"There is a growing trend to MPS, but we're also seeing growth in managed content services, which is where the document management comes in."
Gartner defines MCS as a 'comprehensive solution that rationalises, streamlines and optimises business communications by providing customers with consultative help, software and implementation'.
The company says in its early stages, MCS, which it dubs the successor to MPS, is tightly coupled with MPS and subsumes the print-related functions of MPS while also helping customers manage the same content and documents in digital form.
"MCS is mainly involved in areas like archiving, digitisation and optimising workflows," Lam says.
Gartner predicts that by 2016, MCS will have replaced 'at least a third' of traditional MPS engagements.
"It's a growth market for most mature markets [of which New Zealand is included], and is an extension of MPS," Lam adds. "In the long run, we see it being in demand in all markets, including emerging."
The time has come
In its Managed Content Services' Time Has Come report, Gartner says: "Gartner clients regularly report to us that despite investments in everything from desktop software, email and web access right up to ERP systems, industry-specific software and departmental tools for such areas as HR or sales and, in many cases, enterprise content management software, their employees still print and copy 400 to 500 pages per month on average, and most still have significant levels of fax traffic.
"Though paper is still a useful communications medium, many printed pages are symptoms of problems involving poor interconnection between the different sources of information, where workers obtain information and the different destinations to which they must apply it.
"Other printed pages help workers bridge the differing and conflicting requirements around how documents are shared, accessed and stored across different departments in the organisation and similarly those of customers, vendors, partner organisations and regulators," the report says.
Gartner says the same organisational fragmentation that causes these problems in the first place also prevents IT and line of business management from imposing a unified, top-down solution.
"Though in principle, departmental-level document management tools and cloud solutions could empower the business units to solve problems on their own, the business units often lack personnel with the right experience, authority or time to make such improvements.
"That is the missing help that MCS provides, and future trends are likely to increase the need for it."
Gartner cites examples such as a company receiving advertising orders, many by fax, and not having a way to link orders to its CRM system.
"In this case, MSC might identify the nature, scale and impact of the current approach and propose a new one that ties a cloud fax service to the order processing system so as to provide faster customer service, faster billing and easier and more complete visibility into the status of the orders."
A manufacturer wanting to allow knowledge workers to scan handwritten notes into a searchable digital archive, is also cited as an example.
"An MCS provider might scope out the current and future need and propose an integrated package consisting of embedded software on multifunction products or network scanners to capture the images and basic index data, with no keying required.
"They would choose and test a handwriting recognition package and implement it, and route it to a suitable content management system, if one already exists."
If not, the MCS provider would propose a way to store the content and suitable full-text search tools, Gartner says.
"Note that these are all things the customer's employees could, in principle, do on their own, but they lack the skills, time or inclination to initiate such a change."
In practice…
Konica Minolta recently launched its global managed content services offering, saying it was targeting revenue of 10 billion yen in three years with the new service.
"One of the major challenges faced by businesses across industries is the management and utilisation of business information," Konica Minolta says.
"For example, getting the information to the right person at the right time, time spent in retrieving invoices, orders, reports and correspondences, growing mobile workforce, increasing paper workload and emails, and adhering to the information security policies."
The offering combines MFPs with software to create 'complete' input/output devices to handle the day to day processes of businesses.
Konica Minolta says the offering will allow businesses to capture, reformat and retrieve documents more quickly to speed the workflow; scan, save and share documents electronically, reducing paper and energy cost; organise and categorise document workflow so everyone stays in the loop from anywhere at any time; and safeguard sensitive information.
Lam notes that security is a critical part of any document management system.
"It is one of the most important aspects for companies to consider," she says. "You have to ensure documents don't fall into the wrong hands, so security has to be built in at every stage."
Related stories
Top stories