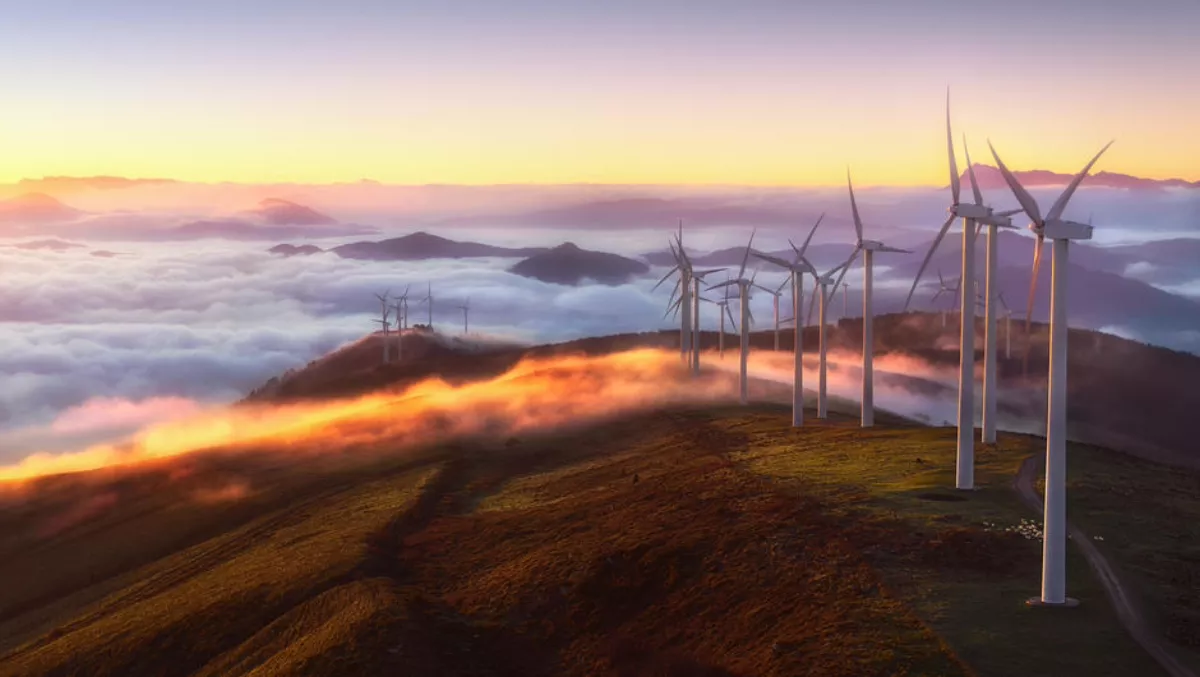 Mercury acquires stake in Tilt Renewables after poor wind conditions drive FY loss
Mon, 14th May 2018
FYI, this story is more than a year old
By Julia Gabel, News Editor
After posting a A$2.8 million loss for FY18, a 19.99% stake of Tilt Renewables has been sold to Mercury NZ.
Tilt Renewables' FY18 loss compares to a $16.4 million profit the year before.
The Auckland-based wind and solar company cites below average wind conditions in New Zealand and Australia, in addition to the impact of constraints put in place by the market operator (AEMO) in Australia, as the main drivers of the loss.
In the announcement, the company adds, "The low wind conditions across Australia and New Zealand were largely experienced in the June 2017 quarter, with the impact partially offset by improved Australian production in the last three quarters of FY18.
The company remains optimistic about the future of the renewable energy market in Australia and New Zealand, stating that renewable energy has cemented its position as the lowest costs option for replacing Australia's ageing fleet of thermal generation.
"The details of the design of the proposed National Energy Guarantee are still to be worked through, however the discussion has moved towards market structures and technology options that support increased renewables penetration into the Australian electricity market," the company states.
"Tilt Renewables is positioned to benefit from the transition with wind, solar, energy storage and other firming options now part of the development pipeline.
Mercury chief executive Fraser Whineray echoes this statement: "Tilt is an established business operating power plants in a growing renewables market, with a quality development pipeline, good governance, and a strong management team with a proven track record.
"Tilt has established a robust portfolio of operating wind farms in both Australia and New Zealand, as well as consented renewable generation projects which it can bring to market when conditions are right.
Mercury NZ has reached an agreement with the Tauranga Electricity Consumer Trust to pick up a 19.99% stake in Tilt Renewables, agreeing to a total purchase price of $143,895,594.60 - or $2.30 per share.
Mercury has also secured an option to acquire the remaining approximately 6.81% of Tilt shares held by TECT at $2.30 per share, payable in cash.
Whineray adds, "The investment will allow Mercury to meaningfully participate in Australia's accelerating transition to renewable energy sources,
"For Mercury shareholders, this transaction is aligned with our signalled strategy for economic growth, and follows the exploration of other opportunities related to the electricity sector in Australia.
"Together with its other shareholders, we look forward to being part of Tilt's contribution to growing renewable electricity generation.
The deal comes soon after Tilt Renewables appointed a new CEO, Deion Campbell, who took up the role in late January, following the resignation of Robert Farron.
Farron, who stepped down from the role in late December, led the company through its split from Trustpower in October 2016.
Since the demerger, Farron has led Tilt Renewables through a number of milestones, including expanding its development pipeline in Australia and New Zealand to over 3,000 MW of wind and solar projects.
"It has been a privilege to lead such a great team of people," Farron commented.
"Despite the current challenging investment environment for renewable energy, I am confident that the Company will continue to find innovative ways to participate in the clean energy transition that must inevitably occur in Australia and add value for shareholders.
Campbell commented on his new role as chief executive, "I am excited by the opportunity and challenge of the CEO role and leading the Tilt Renewables team to deliver growth in a complex operating environment.
"My wife and I are looking forward to making Melbourne home and enjoying the most liveable city in the world.