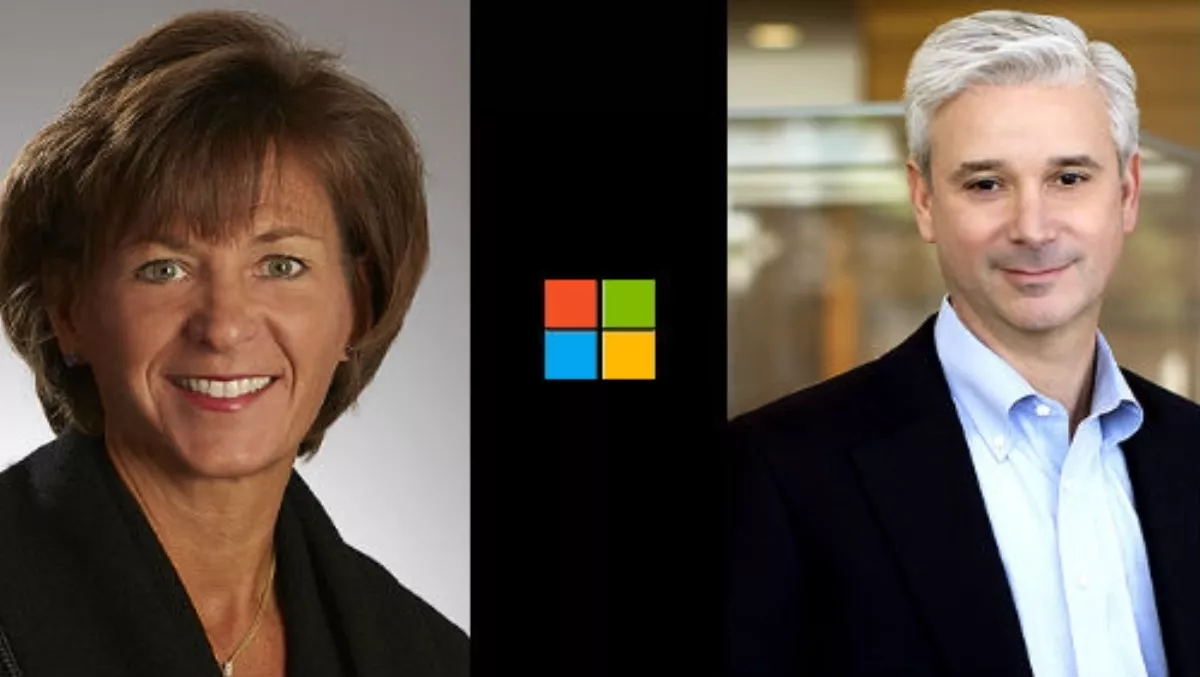 Microsoft continues transformation with double board change
Thu 25 Sep 2014
FYI, this story is more than a year old
Microsoft has appointed two new board members, replacing the outgoing Dave Marquardt and Dina Dublon in the process.
Teri List-Stoll, executive vice president and CFO, Kraft Foods Group, and Charles W. Scharf, CEO, Visa will join the board effective October 1.
Redmond says both Marquardt and Dublon have decided not to seek reelection to the board of directors and will retire at the expiration of their current term following the annual shareholders meeting in December.
"I'm excited to have both Teri and Charlie joining our board," says Satya Nadella, CEO, Microsoft. "Teri brings exceptional financial and operational expertise, as well as great insights from her two decades of experience in consumer and retail industries.
"Charlie, as a sitting CEO of a large global business, brings additional strategic and operational depth to the Microsoft board, as well as a deep understanding of how commerce is changing globally."
Scharf, 49, has served as CEO of Visa since November 2012, after spending nine years at JPMorgan Chase & Co. as the CEO of Retail Financial Services and managing director at One Equity Partners, the firm's private investment arm.
Before joining Kraft, List-Stoll, 51, served as senior vice president and treasurer at Procter & Gamble.
Previously, over the course of a nearly 20-year career at Proctor & Gamble, she held finance leadership roles across a diverse range of areas including business unit management, supply chain, sales, accounting, and financial planning and analysis.
"These additions help strengthen our ability to serve our shareholders and work with Satya and the company's senior leadership team on Microsoft's ongoing transformation," adds John Thompson, Microsoft chairman.
Outgoing...
Marquardt, 65, served on the Microsoft board since 1981 in a variety of capacities while Dublon, 61, joined the board in 2005, and has chaired the compensation committee.
"As one of our earliest board members, Dave has played an indispensable role in Microsoft's growth and development, providing sage counsel and invaluable industry insights," adds Bill Gates, founder and technology advisor, Microsoft.
"Dina has also been a great board member for almost a decade, and we all appreciate her guidance and support."
Adding List-Stoll and Scharf will increase Microsoft's board to 12 members effective October 1.
Dividend...
Microsoft also announced its board of directors declared a quarterly dividend of US$0.31 per share, reflecting a 3-cent, or 11 percent, increase over the previous quarter's dividend -  payable December 11 to shareholders of record on November 20.
"As we continue to focus on the company's transformation and the board continues to evaluate capital strategy options, this dividend increase is another step in our ongoing commitment to increase capital returns to shareholders," adds Amy Hood, CFO, Microsoft.