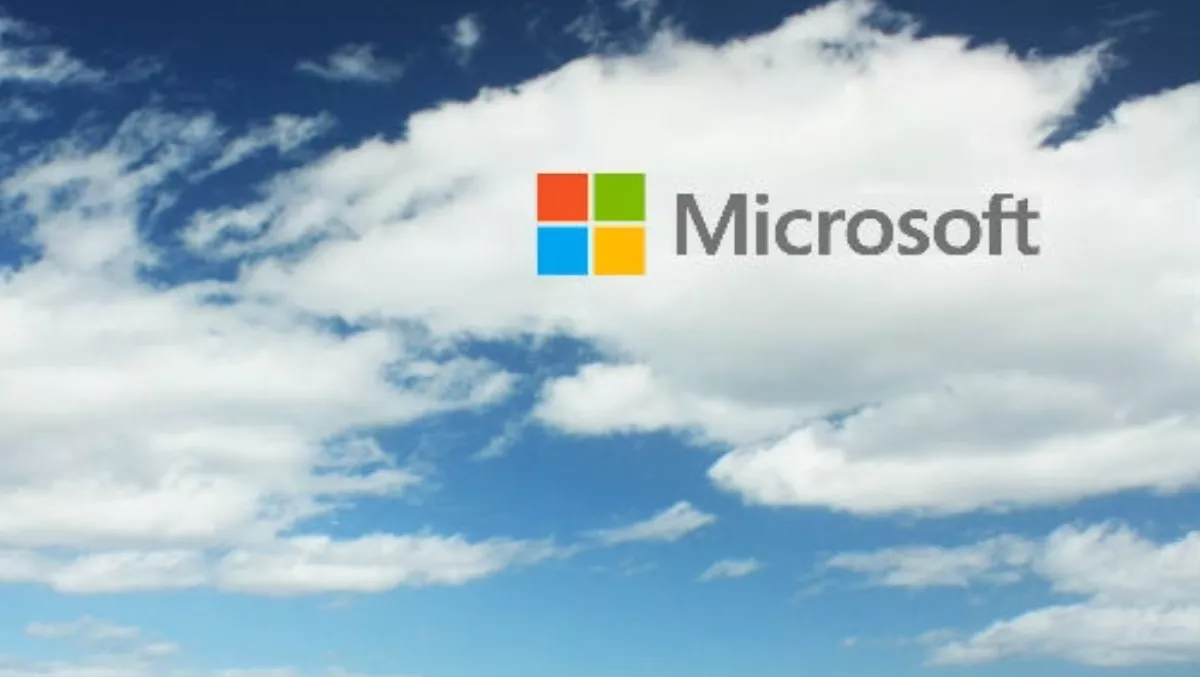 Microsoft NZ counts down to a Kiwi cloud with Windows Server 2003 EOS...
FYI, this story is more than a year old
Microsoft has officially started the one-year countdown to the end-of-support date for Windows Server 2003 and Windows Server 2003 R2 that will happen on 15 July 2015.
First announced by Microsoft in 2010, organisations still running on Windows Server 2003 now have less than 365 days to migrate their servers in order to avoid security, compliance, additional costs and compatibility risks.
The 11-year-old server operating system powers IT infrastructures of many organisations in New Zealand, providing computing workloads for all kinds of enterprise applications supporting email, web and Line of Business applications.
In accordance with Microsoft's Product Support Lifecycle Policy, assisted support, including updates and patches, from Microsoft will no longer be available after 15 July 2015.
While companies can continue to run Windows Server 2003 after this date, this leaves servers and applications vulnerable to security threats and downtime, and may no longer meet compliance requirements.
Maintenance costs for aging hardware will also increase along with costs for intrusion detection systems, firewalls and network segmentation.
"For some time now, Microsoft has been proactively communicating to its customers directly about the impending end of support date for Windows Server 2003," says Frazer Scott, Director of Marketing & Operations, Microsoft New Zealand.
"While it's very common for customers to manage a mixed environment of old and new, with a year to go, now is the time for Kiwi businesses to accelerate their move to the cloud."
Scott says the technology landscape has changed dramatically in the 11 years since Windows Server 2003 was first released.
"The advent of cloud computing enabling trends like mobility and big data have put huge demands on IT infrastructure," he adds.
"Add that to the need to be agile while still managing costs and it is clear that Windows Server 2003 is not optimized to meet current business needs."
Scott says organisations can upgrade to Microsoft's Windows Server 2012 R2 and System Center 2012 R2 where Microsoft's investments into new technologies like compute, storage, management, network virtualisation, access and information protection, web and application platforms are available.
In addition, customers have access to the scalability and flexibility of Microsoft Azure and Office 365 services which will ensure they can significantly optimise cost and drive agility of their IT services.
"CIOs today need a modern cloud-based IT infrastructure to power the rising demand for apps, mobility and data insights to deliver in the mobile first, cloud first era," Scott adds.
"Microsoft is unique in our vision, which is based on providing choice of on-premise, hybrid or a full cloud platform based on customer needs.
"While a typical server migration takes 200 days and an application migration can take over 300 days, the good news is that there is a clear path for migration to a Microsoft cloud-enabled platform whether it is an on-premise private cloud, public cloud or through service providers like Datacom, Revera, Fujitsu, Dimension Data and others."
Enabling the Move to the Cloud Platform
Scott says a server operating system upgrade can be challenging but Microsoft has worked to ease the migration for customers in several ways:
1. Provided training and tools to partners in New Zealand to build capacity and capability to manage complex projects, especially those involving server and application migrations.
2. Launched the Windows Server 2003 end of support countdown website which provides customers with guidance for the entire migration process along with information about the services and tools available, and provides these services, from assessment and training, through to comprehensive platform migration services and risk management, help customers prepare for a mobile-first, cloud-first world.
3. A Migration Planning Assistant is also available to help organisations analyze their Windows Server 2003 workloads and generate a summary report showing recommendations and Microsoft partner offerings.
4. Businesses that are not working with a Microsoft certified partner can use the Microsoft Pin Point directory to find a partner that can assist with migration.
For organisations moving their applications and other workloads to the public cloud can choose Microsoft Azure, an open and flexible cloud platform that enables organisations to quickly build, deploy and manage applications across a global network of Microsoft-managed datacenters.
App developers can build applications using any language, tool or framework, with the ability to also integrate these public cloud applications with the existing IT environment.
Organisations running email and communications workload on Windows Server 2003 can move to Office 365, a cloud-based productivity and communications service that include access to Office applications plus other productivity services, such as Lync web conferencing and Exchange Online hosted email for business, and additional online storage with OneDrive and Skype.
For more information on Microsoft's Windows Server 2003 end-of-support resources visit: http://www.microsoft.com/en-us/server-cloud/products/windows-server-2003/#fbid=vdVWHbxOafg
Related stories
Top stories