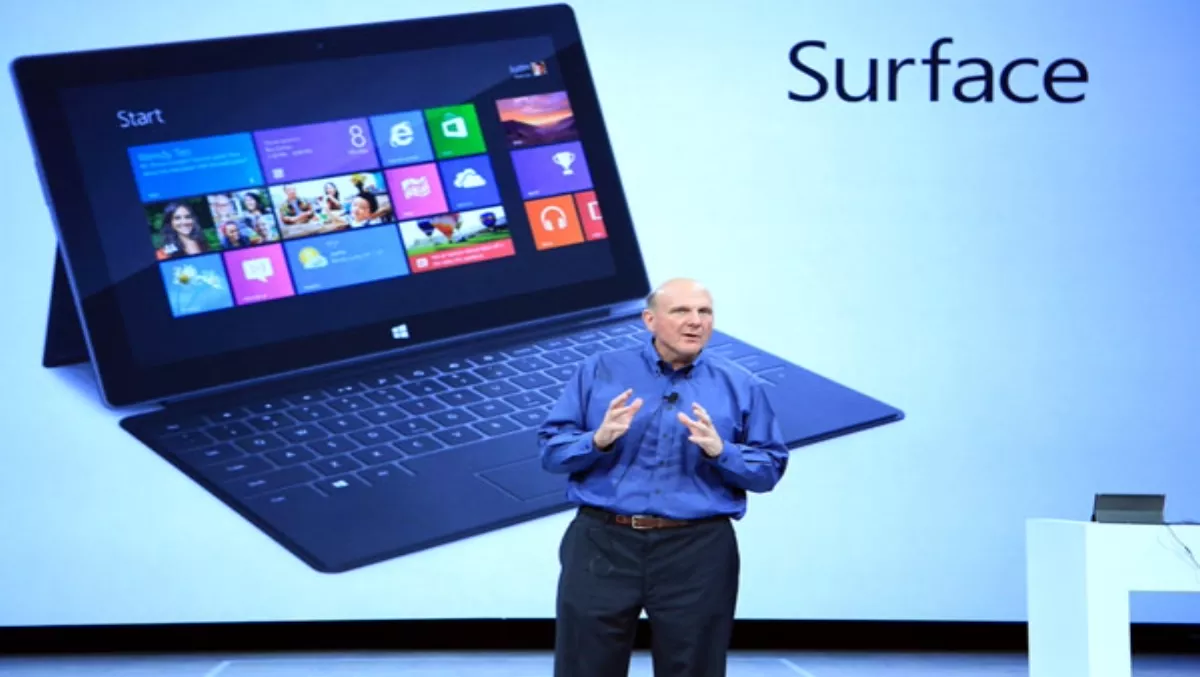 Microsoft reports first quarterly loss in 26 years
By Mike Borgfeldt,
20 Jul 2012
FYI, this story is more than a year old
Technology powerhouse Microsoft has posted its first quarterly loss since first going public back in 1986.
However, the loss is not an indication of poor company performance, a weakening of the IT market, or of Microsoft losing ground to Apple, but rather the result of a one-off US$6.2 billion write-down attributed to a failed acquisition from 2007.
In fact, Microsoft's quarterly revenue for the three months ended June 30 was just over US$18 billion, while operating income was US$6.9 billion.
The company is currently preparing for a busy launch season, with new versions of Windows, Windows Phone and Office all on the way, as well as a new hardware product, the Surface tablet.
"We're fast approaching the most exciting launch season in Microsoft history," says CEO Steve Ballmer.
"Over the coming year, we'll release the next versions of Windows, Office, Windows Server, Windows Phone, and many other products and services that will drive our business forward and provide unprecedented opportunity to our customers and partners."
Indeed, the president of Microsoft's Windows division, Steve Sinofsky, named the official release date for Windows 8 just yesterday. It's due to land on October 26.
His department was the only Microsoft division not to increase its revenue in the quarter, with a 13% decline compared to the same period twelve months previously. All the other divisions reported growth, most notably Entertainment & Devices (20%) and Server & Tools (13%).
Go here for the full results.
Image: Steve Ballmer revealing the Surface last month.