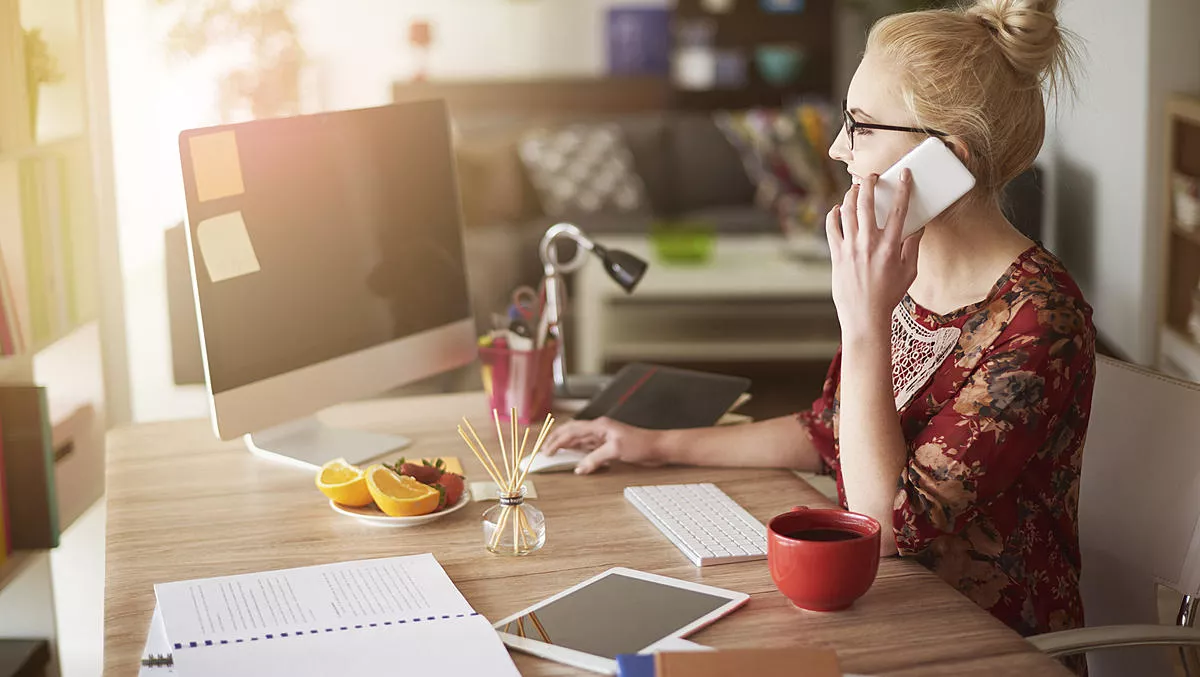 Microsoft reveals new trends in remote working
FYI, this story is more than a year old
As signs increasingly point to the fact that working from home is here to stay, remote productivity tools like Microsoft Teams and Zoom continue to see rapid growth in engagement.
To track the trends in remote working, Microsoft has released its first Work Trend Index report, documenting this great shift in working and learning behaviour as a result of the COVID-19 outbreak through analysis of interactions with Microsoft's remote productivity tools.
Here are some of the key takeaways from the report:

Video chat sees a boom in popularity
Where before COVID-19 people using Microsoft Teams may have conducted calls with the video function turned off, now that physical contact has been drastically reduced through lockdown measures across the globe people are switching on video in Teams meetings twice as much as before.
Microsoft also reports that in the month of March, total video calls in Teams grew over 1,000%, with users in the Netherlands and Norway especially active – 60% of calls in these countries included video.
As part of the report, Microsoft also announced new features to its Teams video functions, including the ability for administrators to download a participant report after the meeting finishes, including join and leave times.
The company also announced an 'end meeting' function for administrators, giving them the ability to conclude a meeting for all participants.

Live video events becoming more popular
Microsoft Stream, the branch of Teams which powers live events and meeting recordings, has also seen a strong increase in usage, according to the report.
Microsoft says the number of Stream videos in Teams per week has increased fivefold in the last month, with hundreds of videos uploaded per minute.

People are embracing a more flexible work schedule
Conventional work schedules in offices are being abandoned as workers stay home, giving them greater control over how they manage their own time during the day.
Microsoft's report reveals in this regard, workers are pleased with the remote working arrangement – the flexibility gained in being able to work when best for them has been seen as a positive outcome.
The report also indicates that the average time between a person's first use of Teams and last use of Teams each day increased by over one hour.
This doesn't necessarily mean people are working more hours per day, rather that they are breaking up the day in a way that works for their personal productivity or makes space for obligations outside of work.

Countries and industries most impacted are turning to mobile to connect with their team
Microsoft indicates on the report that it has seen a 'considerable increase' in Teams usage on mobile devices.
In fact, the number of weekly Teams mobile users grew more than 300% from early February to March 31.
Large increases in particular on mobile devices have been seen in the education sector, as well as government.
In countries more severely impacted by virus outbreaks, such as Italy, Spain, France and the Netherlands, engagement in Teams has 'increased exponentially', according to the report.