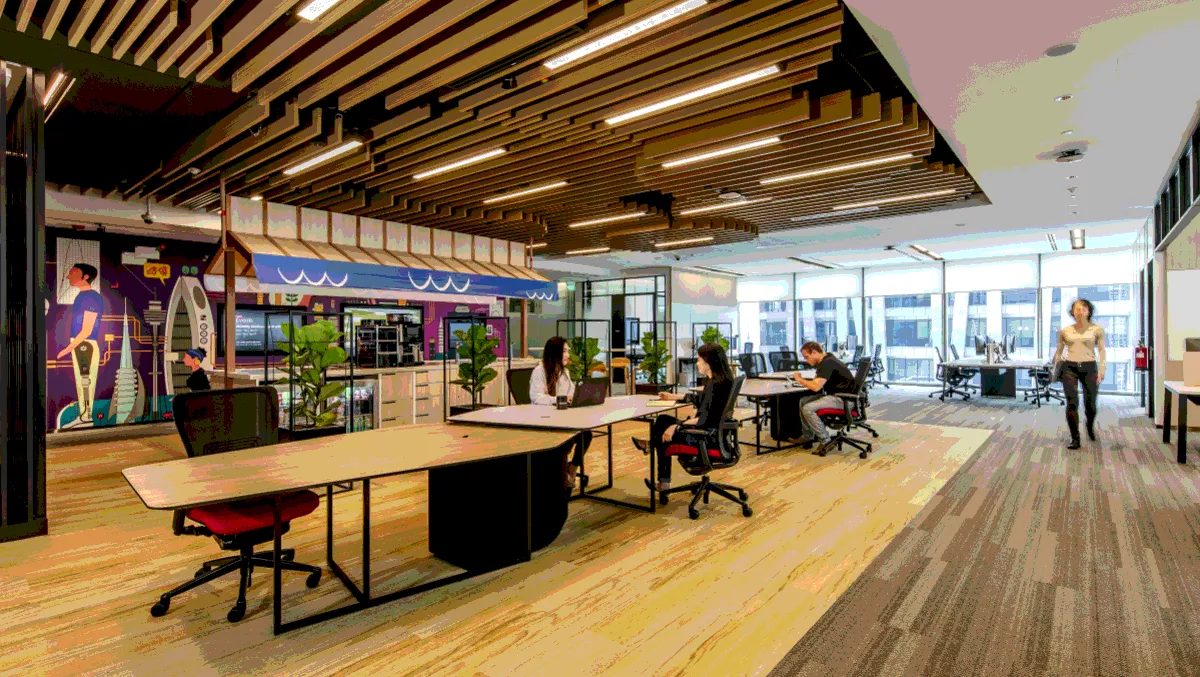 Microsoft showcases innovations in new Asia Pacific HQ
FYI, this story is more than a year old
Almost 145,000 metres of cabling, 200 display screens, 179 Bluetooth beacons and 900 sensors make up Microsoft's new Asia Pacific headquarters in Singapore, which is now home to the region's first Microsoft Experience Centre.
The centre, located within Microsoft's regional headquarters at Fraser Towers in Singapore, will bring together technology and partners to 'digitalise, disrupt, innovate, and transform'.
Microsoft Asia Pacific president Andrea Della Mattea says the new regional headquarters is a representation of future workplaces.
"We provide organisations in the region with a real, working model of what the future of work looks like, based on a foundation of cloud computing, data analytics, artificial intelligence and a culture of transformation. I'm excited about going into the office, where our colleagues reinforce our mission every single day by creating a culture of safety, wellness, sustainability, accessibility and comradery.
The regional headquarters is spread across six floors and houses more than 1400 people. There are artificial intelligence-enabled cameras, smart lockers, and IT vending machines that distributes keyboards, mice, headsets, and more.
Employees and staff also use Smart Building CampusLink, the first Microsoft office outside of its US headquarters to implement the service.
Smart Building CampusLink is an application that is fully integrated with Microsoft Outlook and Microsoft Office 365, taking navigation to the next level by enabling employees to find directions, room occupancy and book facilities in real-time.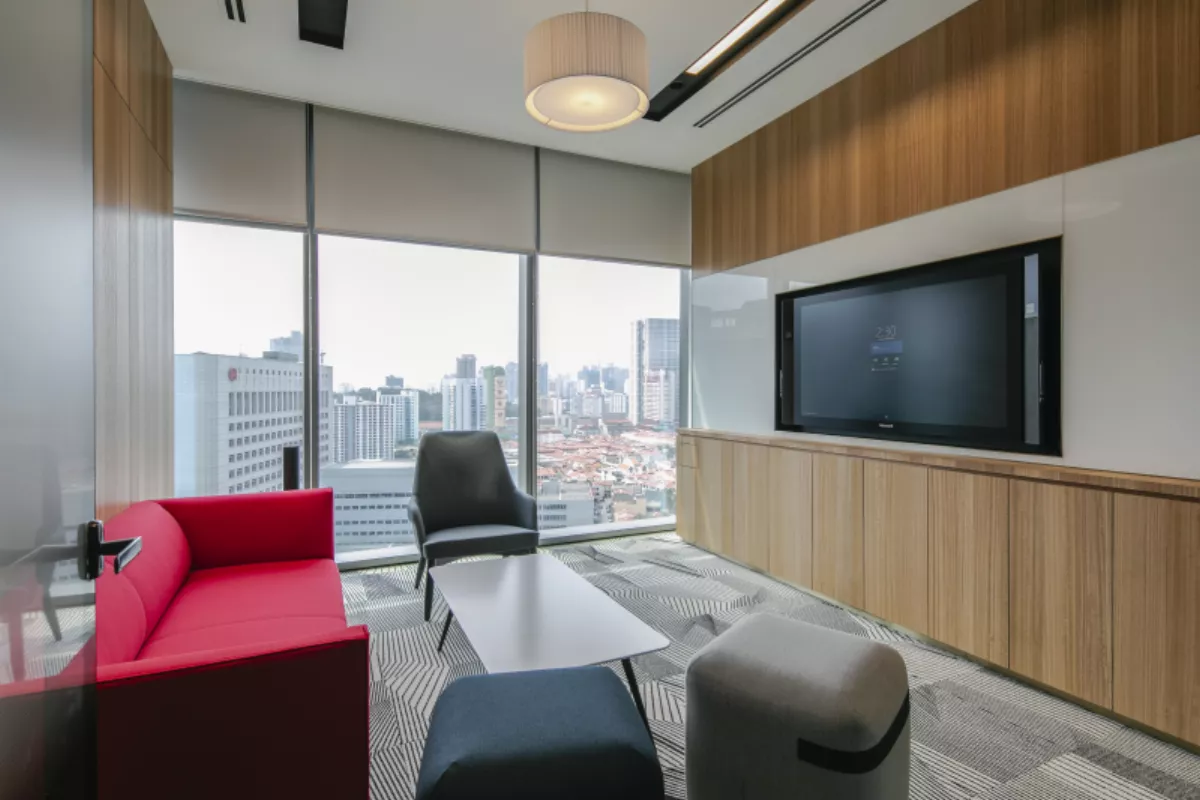 It's no coincidence that Microsoft's regional headquarters and the Experience Centre are both located in Singapore.
Microsoft Experience Centre Asia director Rebecca Hick says Singapore is the regional headquarters for many multinationals, it has an ecosystem of entrepreneurs and it's an international event destination.
"The value of having Microsoft's first Experience Centre worldwide in Singapore is to provide organisations with immediate access to a curated experience of innovations and experiences with Microsoft leaders and technology," explains Hick.
"Microsoft has always been at the forefront of offering a large portfolio of experiences for our customers, many of whom have been to our Executive Briefing Centre in Seattle and are looking for a similar experience close to their business to accelerate time to value.
There are four main practices within the Experience Centre: The Experience Zone for demonstrations and new technologies; the Microsoft Technology Centre for facility-based technical engagements; the Cybersecurity Centre for threat intelligence analytics and security; and the Innovation Factory for ideation, innovative ideas, and hackathons.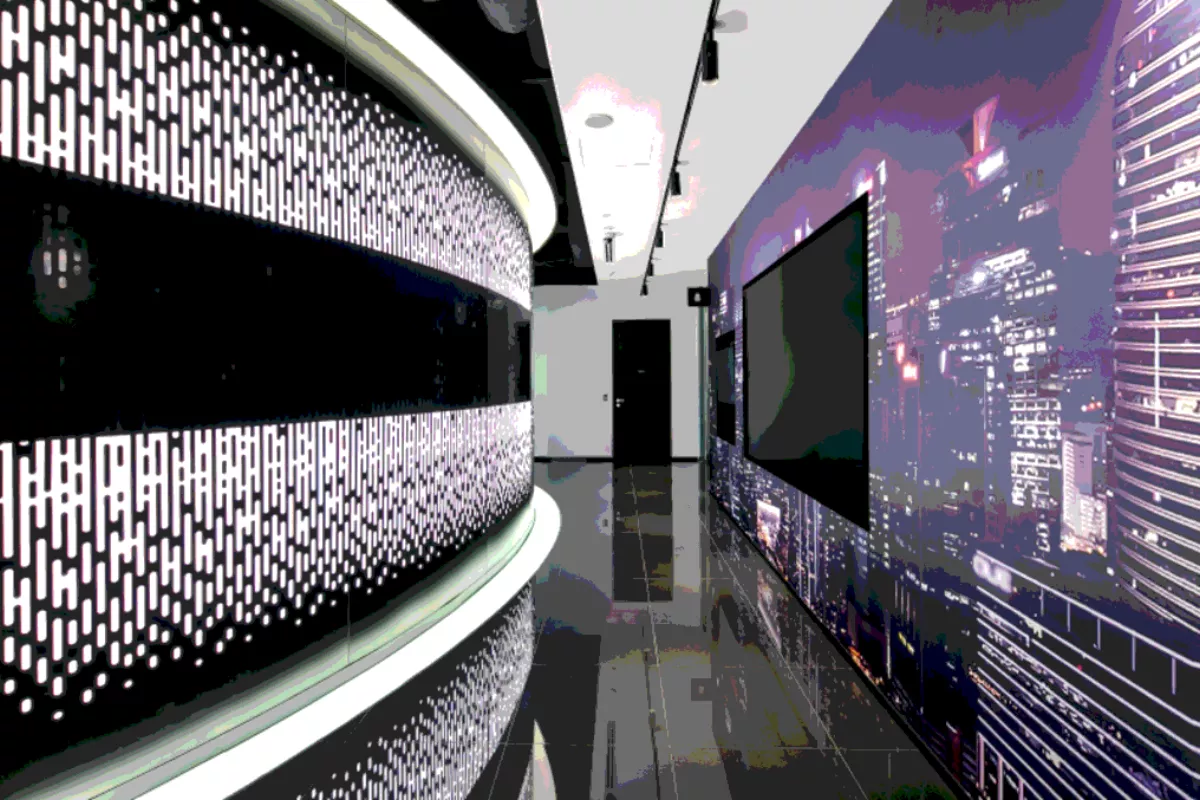 Della Mattea adds that Microsoft believes every company will be a software company as technology becomes pervasive in every business.
"The Experience Centre Asia allows businesses in Asia Pacific to learn about the urgency with which they need to embrace this transformation, and explore our extensive portfolio of industry solutions which showcase what's immediately available and possible by partnering with Microsoft.
Microsoft's commitment to diversity is also written on the walls in its regional headquarters. There are murals by a local artist, May Lim and peranakan-inspired design across the office. Equally, Microsoft has ensured that the new office is inclusive by making it accessible for everyone, regardless of how they communicate, see, hear, or move.
There are Braille identifiers in meeting rooms and common use spaces; height-adjustable tables; gender neutral bathrooms, and kitchens have been designed so that wheelchair users can easily access them.
Microsoft's Asia Pacific presence now comprises 20,000 employees and 100,000 partners; 2 Microsoft Research Labs; 17 Azure Regions; 67 Innovation Centres; six Microsoft Technology Centres; 5 Cybersecurity Centres; 2 Transparency Centres; and more than 590 ICT Centres.