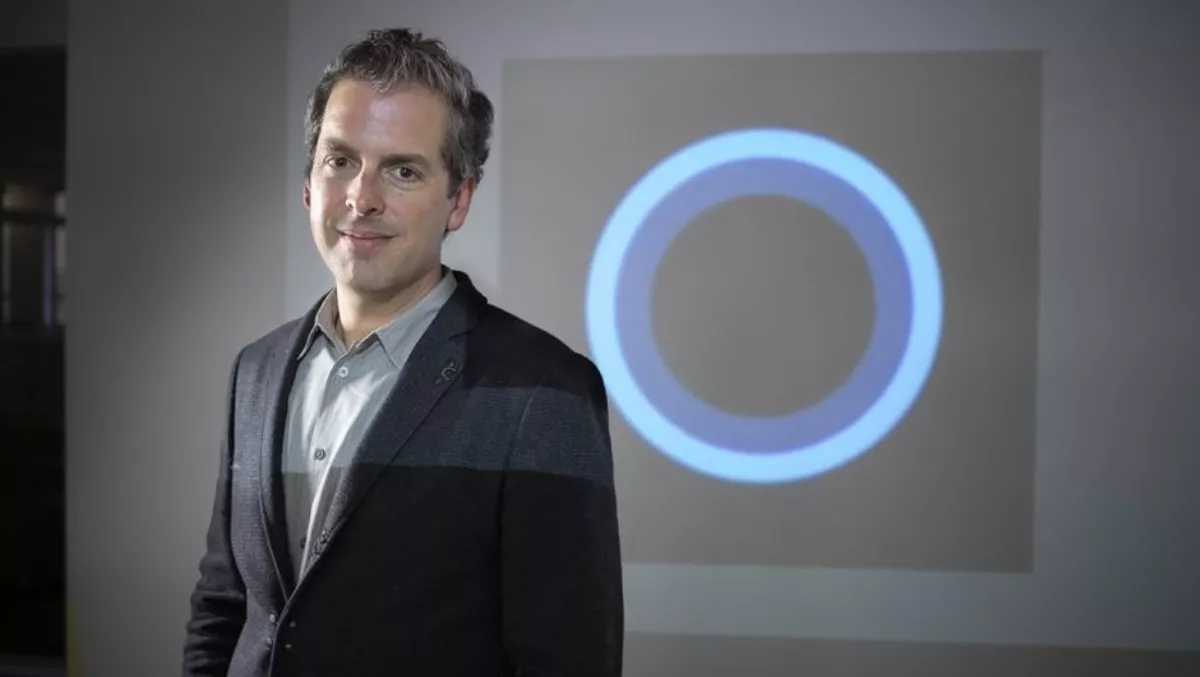 Microsoft unveils Cortana development kit for enterprises
FYI, this story is more than a year old
Microsoft's intelligent personal assistant Cortana is getting an upgrade kit for the enterprise, the company announced at Ignite 2018 this week.
The Cortana Skills Kit for Enterprise development platform is currently only available by invite only, but that's not stopping Microsoft from showcasing Cortana's potential to transform workforces.
Microsoft corporate vice president overseeing Cortana, Javier Soltero, says the ultimate goal is to provide valuable assistance to users throughout their workday.
That assistance takes different forms depending on where the users are in their day and what they are trying to do. It's important for enterprises to be able to enable their workforces to use Cortana to perform company-specific tasks."
He notes that enterprises will soon begin to use voice and natural language as the primary ways of interacting with technology.
"In the same way you don't have to go around teaching people how to use a smartphone because they know how to touch and swipe, we have arrived there with voice, we are finally to, 'Okay, now what can you do?'"
The Cortana Skills Kit for Enterprise combines the Azure Bot Services and language understanding from Azure Cognitive Services.
Soltero program manager Vivek Goswami says developers will be able to create company-specific skills for Cortana using known and trusted tools.
Additional features include control via Azure Active Directory over when skills are deployed and who can access them.
As part of its proof of concept, Microsoft developers used the platform to create an IT help desk.
The help desk allowed employees who are having computer problems to use simple natural language verbal requests to file tickets. Cortana filed those tickets and connected them to somebody who could help.
This, Soltero notes, allowed employee to stay in the flow of what they are doing.
"One of the things that holds people back from getting better service from a help desk is the often-laborious task of filing the ticket in the first place," he says.
"You don't bother because you're in the middle of something so you restart the app or reboot your computer. You endure pain in different forms instead of actually getting the issue resolved."
While Goswami adds that it's ultimately up to enterprises how they create skills and use Cortana, there are many possibilities.
These could include human resources to smart building features such as a skill that allows employees to ask the personal intelligent assistant to schedule an office cleaning, saving 20 to 30 minutes of intranet surfing to make the arrangements themselves.
Microsoft says that if such experiences prove successful in the workplace, modern workforce employees could be more likely to access Cortana outside of work, too.
"After all, few people carry two phones – one for work, one for personal use. Instead, they have one phone that's loaded with both work apps and personal apps, work email and personal email, a work calendar and personal calendar."
"We can enable the blurring of those lines without compromising privacy or enterprise utility and, at the same time, delight the user," Soltero concludes.
Related stories
Top stories