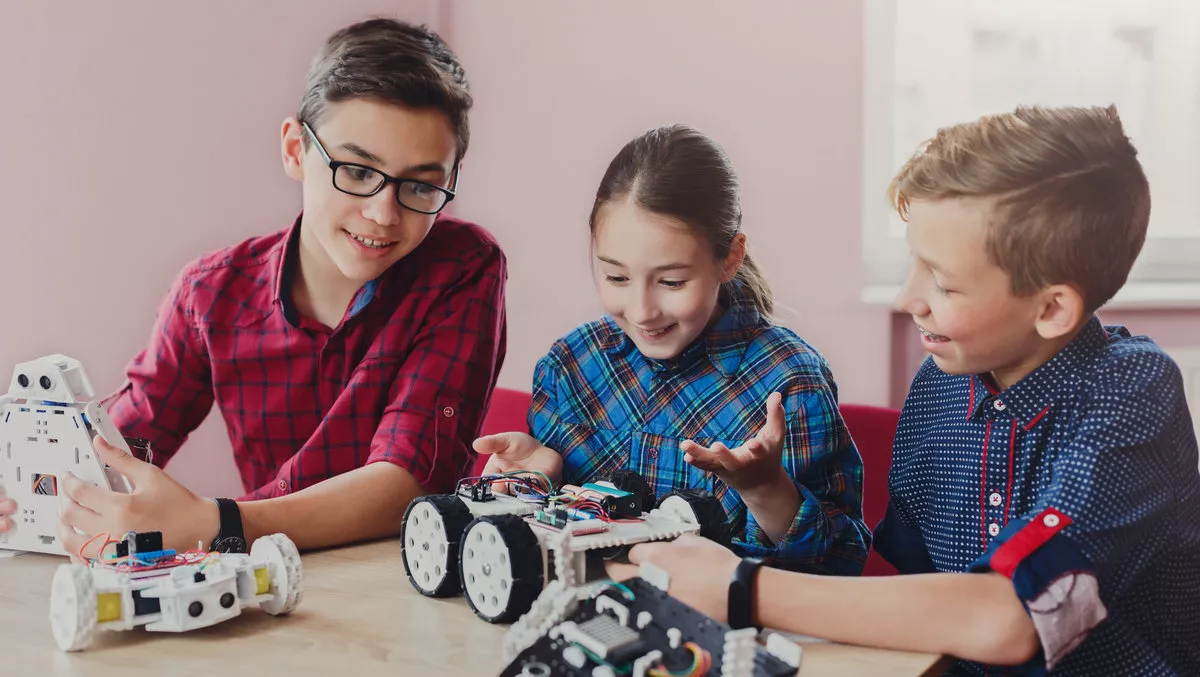 Ministry of Education says curriculum won't widen digital divide
Thu, 29th Aug 2019
FYI, this story is more than a year old
The Ministry of Education has come out fighting against criticism that technology in schools may lead to some children from lower socio-economic areas missing out.
This month, deputy secretary of early learning and student achievement Ellen MacGregor-Reid made the message clear: New Zealand schools need digital technologies to ensure children can become part of an evolving digital society.
MacGregor Reid says that most of the younger generation already uses digital technologies, but the Ministry wants them to become more than just consumers. It's important that children can thrive through the development of new technologies.
She doesn't mean that children should be using devices all day every day – instead schools should encourage learning about technologies behind those devices, like algorithms, artificial intelligence, and robotics.
Earlier this year the Ministry led the charge on including digital technologies in the National Curriculum. From 2020, all students are expected to learn about digital technologies.
However, some have criticised that this could worsen the digital divide if some children from lower socio-economic areas miss out, although MacGregor-Reid says there is no basis to this claim.
MacGregor-Reid acknowledges that change will take time as teachers have different confidence levels and different spaces within the curriculum.
"We took heart from the fact that the Education Review Office (ERO) survey showed 95 per cent of teachers were at least somewhat confident to have a go at working in the new digital technologies curriculum content. And we took seriously that we had more work to do.
"As a result, we made a number of improvements and ramped up our communications with schools. We have seen a real step change in the last year. Our Digital Readiness Programme alone has supported more than 12,500 teachers," she continues.
"We do expect that, over time, teachers will become more and more confident and capable in teaching digital technologies. We expect that by the beginning of 2020, some teachers will be very confident while others will still be building in that area.
The Ministry will support schools and teachers to provide support and training required. More than $38 million has been earmarked to help principals and teachers prepare for the introduction of digital technologies.
"The professional support investment package was designed so that all teachers could learn and teach this content no matter their previous experience. Anyone can sign up to the Digital Readiness Programme.
"There has also been specific support for schools in lower socio-economic areas. The Digital Technologies for All Equity Fund gives classes of students' access to cutting-edge technologies and is taught as part of their existing learning programmes and with their existing teacher. The Equity Fund programmes have had full participation and received extremely positive feedback," MacGregor-Reid continues.
"With around 2,500 schools across New Zealand we won't hit the mark every time for every principal or teacher, but we will continue to be here to work alongside schools and the profession to help make sure Kiwi children are positioned to capably take part in our evolving digital society.