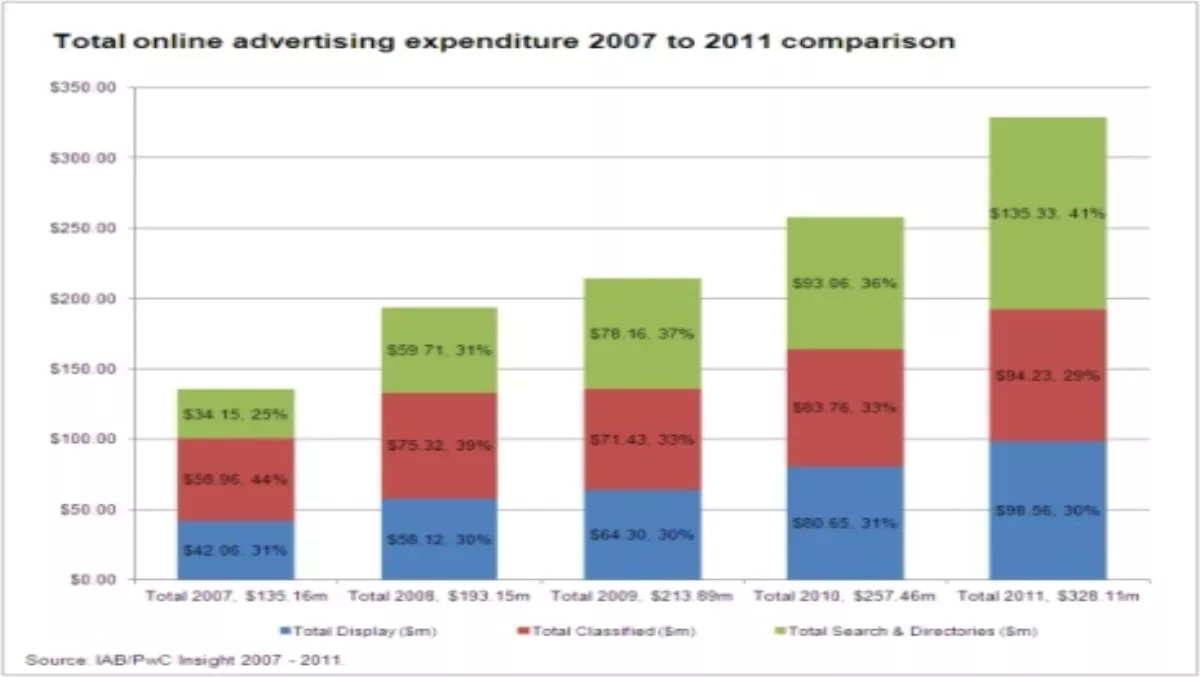 Mobile ads have 'enormous potential'
15 Feb 2012
FYI, this story is more than a year old
Advertising on smartphones and tablets has been pinpointed as a huge growth channel in a report looking at trends in online ad spending in New Zealand.
The Online Advertising Expenditure Report, prepared by PwC for the Interactive Advertising Bureau of New Zealand (IABNZ), says $632,092 was spent on mobile ads in New Zealand in 2011, just 0.18% of the $328.1 million spent on all online ads, including display ads, classified ads and search & directory ads.
This is the first time the report has measured spending on mobile ads, so there's no history to compare the result to; however, PwC says mobile ad spending in Australia is predicted to reach 1.39% of total online ad spending this year.
"While mobile advertising in NZ is very much in its infancy," the report reads, "it has enormous potential for growth.
"The significant increase in smartphone penetration in recent years, now up around 30% of all handsets, and the increase in mobile internet usage should see more media dollars being spent on this channel."
The total online ad spend for 2011 was up 24% from that in 2010, from $257 million to $328 million. The display, classified and search & directory categories all experienced growth, most particularly the latter, which was up 46% to $135 million.
Liz Fraser, IABNZ chair & general manager, MSN New Zealand, calls the result 'exceptional'.
"No other media will be reporting growth anywhere near this figure," Fraser says, "which shows advertisers are shifting their marketing budgets rapidly to online."
The report is only available to IAB members, but you can go here to check out more of the key figures.