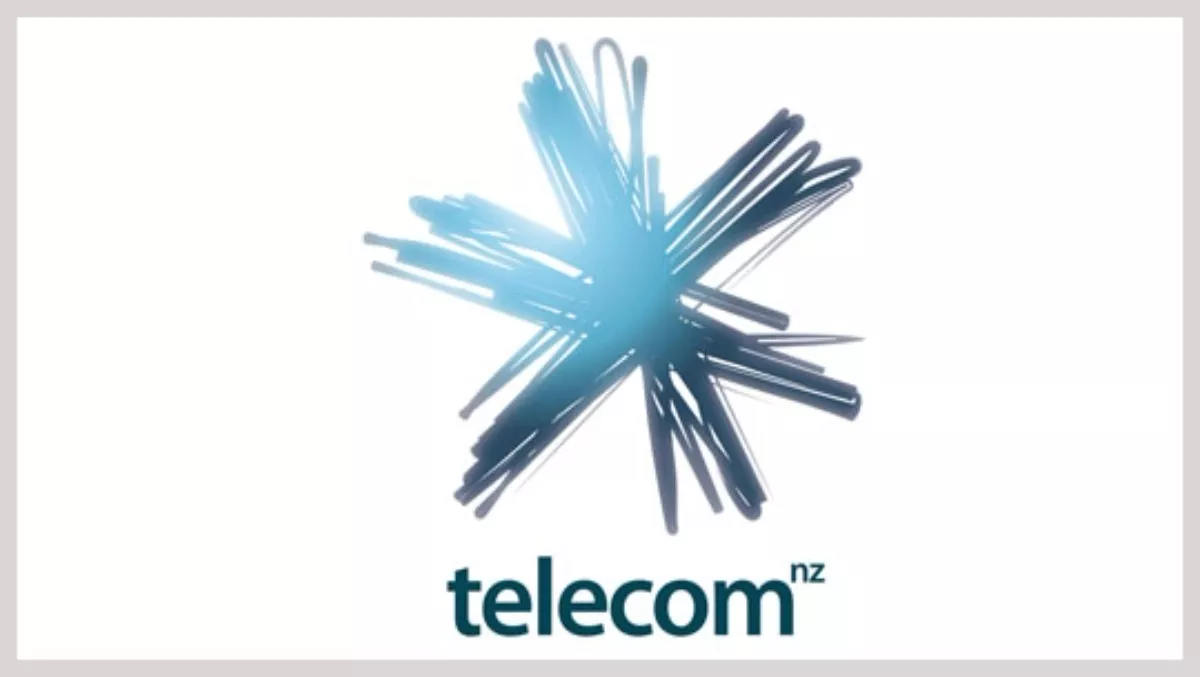 Mobile business props up dwindling Telecom sales
By Pattrick Smellie,
Fri 22 Feb 2013
FYI, this story is more than a year old
Telecom Corp, the country's biggest phone company, eked out a 3.7 percent lift in first-half underlying earnings as revenue from its mobile business propped up otherwise disappointing sales.
Stripping out one-off items from the Chorus demerger a year earlier, adjusted earnings before interest, tax, depreciation and amortisation rose to $506 million in in the six months ended Dec. 31 from $488 million a year earlier, the Auckland-based company said in a statement.
Telecom's sales fell 8.5 percent to $2.14 billion, with mobile the only unit to report a gain rising 2.2 percent to $455 million, making it the biggest earner for the company.
Forsyth Barr analyst Jeremy Simpson was expecting adjusted ebitda of $503 million on sales of $2.27 billion.
"Mobile revenue is higher on the back of demand growth and there has been good growth in net customer connections since the closure of the CDMA network," chairman Mark Verbiest said.
"These revenue shifts reflect the major global trends as the telecommunications sector is becoming increasingly focused on mobile and data."
Telecom's mobile base shrank 15 percent to 1.72 million customers as at Dec. 31, though that came from the closure of the CDMA network and was associated with the churn of low-value users. Average revenue per user jumped 19 percent to $34.61 from the same period a year earlier.
Statutory net profit plunged 84 percent to $162 million, or 9 cents per share, from a period when shareholders reaped $877 million from the distribution of Chorus shares. Stripping out the Chorus effect, profit rose 26 percent.
Telecom firmed up its annual earnings guidance, saying adjusted ebitda will probably be between $1.04 billion and $1.06 billion, down from $1.09 billion a year earlier. It had previously signalled flat to single digit decline in annual adjusted ebitda.
Chief executive Simon Moutter said the change was due to a more competitive broadband market and softening in Gen-i's outlook.
"We have a highly complex business and our operating costs are higher than our industry peers," Moutter said. "We believe it is imperative that we move quickly to execute the new strategy and we must have a competitive cost base to succeed in a fast-changing marketplace."
Telecom plans to share the details of its new corporate strategy with investors in May, with new boss Moutter spending the start of his tenure testing the waters to figure out what will make the company more competitive.
The board declared an interim dividend of 8 cents per share, down from 9 cents a year earlier, payable on April 5 with a record date of March 15.
The shares were unchanged at $2.235 in trading yesterday, and have slipped 1.8 percent this year. The stock is rated an average 'hold' based on 10 analyst recommendations compiled by Reuters, with a median target price $2.30.
Telecom's wholesale and international unit lifted adjusted earnings 5.6 percent to $113 million on a 7.4 percent fall in sales to $312 million. The unit got cheaper intercarrier costs from lower costs per minute and its arrangements with Chorus, with sales hit by falling international calls.
Retail increased earnings 3.2 percent to $357 million on a 3.5 percent decline in sales to $928 million. Mobile propped up the unit with broadband sales down on cheaper pricing, and the increase in earnings came from cheaper arrangements with Chorus.
Gen-i's earnings fell 1.6 percent to $186 million on a 4.9 percent decline in sales to $639 million as it faced increasing price competition and had fewer customers on the legacy copper-line services it delivers.
AAPT ebitda shrank 10 percent to $36 million on a 29 percent fall in sales to $263 million as the Australian unit went through the last transition of the sale of its consumer division.
Telecom received a smaller dividend from the Southern Cross Cable of $19 million in the period, compared to $26 million a year earlier. This week, the company teamed up with rivals Vodafone New Zealand and Telstra to look at paying for a new-trans-Tasman cable.
By Paul McBeth - BusinessDesk