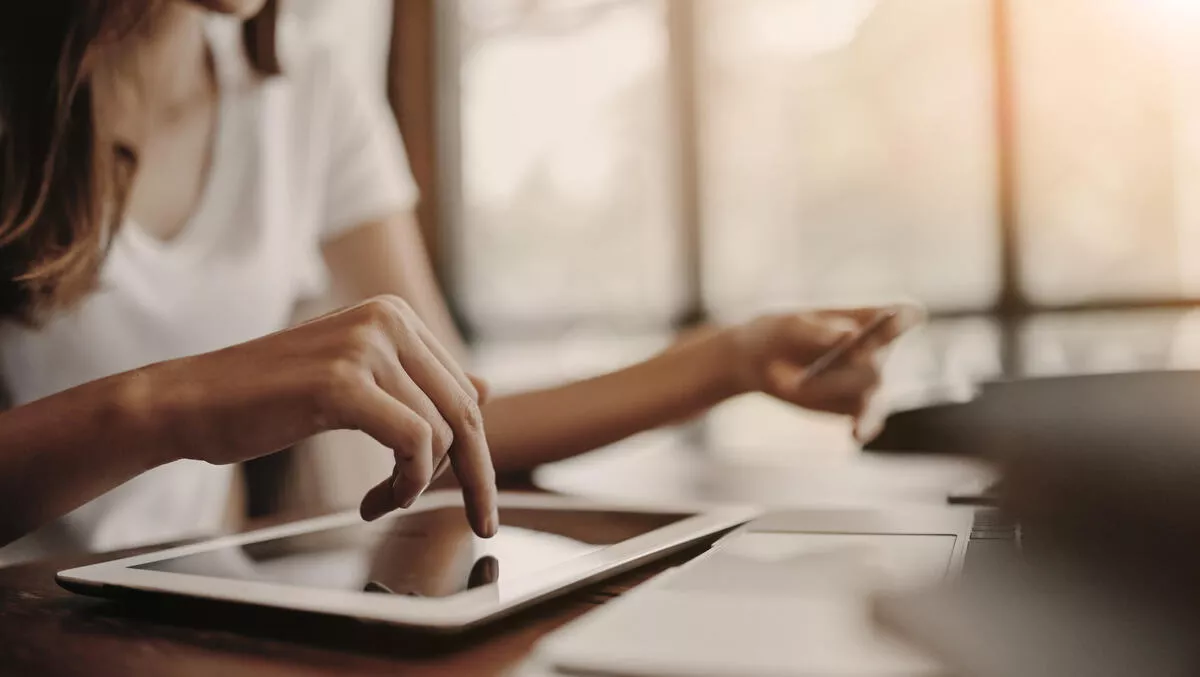 Mobile Mentor's Modern Work Assessment tackles the security & employee productivity challenge
FYI, this story is more than a year old
Every business will inevitably face the business challenge of balancing productivity with security.
Mobile Mentor specialises in Microsoft technologies that help organisations make sense of this challenge and plot a path to making the most of productivity and security at the same time.
Mobile Mentor's Modern Work Assessment analyses endpoint security and employee experience to objectively assess these areas.
Mobile Mentor New Zealand head of sales Jared Pedersen says the assessment takes an umbrella approach across a broad swath of areas and considers the key things that keep IT managers awake at night.
He says one of the top concerns CIOs have today is how to allow staff to work from home (or from anywhere) while keeping company data and assets protected.
"Mobile Mentor is unapologetic about the fact that we believe modern endpoint management can bridge the security/experience divide. A change of mindset is required, away from on-premise/legacy and toward a Zero-Trust model, reducing the need for a VPN, firewall, and virtual machines (no castle moat)— which can be a game-changer. IT managers we speak to sometimes wonder if this is actually possible. I confirm that it is, using things like multi-factor authentication, conditional access policies, device attestation, and geo-fencing. Access can be granted or denied dynamically based on risk, and the user experience can actually be improved at the same time."
Mobile Mentor works with an organisation's IT team to conduct the Modern Work Assessment. This assessment will identify how the organisation's current operations balance endpoint security and employee experience. It then examines strengths and weaknesses across ten different categories.
Mobile Mentor then provides a report with findings and recommendations. This report identifies gaps and helps organisations understand their strengths and weaknesses while showing them how they compare against best practice benchmarks. The report assists key business stakeholders in prioritising infrastructure modernisation efforts.
The third step is a debrief with the organisation to discuss the report and discuss priorities, advice, and next steps.
Each step is engineered to help organisations understand their current state and define a realistic future state that optimises endpoint security and employee experience.
Mobile Mentor assessed a sample of 30 organisations across a variety of industries. It found organisations tend to do well in areas such as identity, access management, and collaboration tools. However, the company also uncovered critical areas for improvement, particularly around data risk, change management, automation, and BYOD devices.
For example, Pedersen explains the story of one customer, which was able to identify risks associated with employee access to company-owned data. Employees were accessing this data on their mobile phones via Outlook emails. The company then put policies in place to apply a Tiered Trust model based on role type and access to various layers of sensitive data.
Another customer, Te Taiwhenua o Heretaunga, selected the Modern Work Assessment to better understand its IT operations. These operations, help to support Te Taiwhenua o Heretaunga and a wider network of individuals, whānau, and communities across Hastings, the East Coast, and beyond.

Te Taiwhenua o Heretaunga GM of IT, Teriwa Graham, says, "The takeaways from the Modern Work Assessment have proven very beneficial and our team is investigating the areas suggested in the report. It was an enjoyable process and I highly recommend it to all businesses.
Pedersen says, "Microsoft technologies like Conditional Access and Intune App Protection Policies were deployed to secure the data while enabling staff to be productive."
Mobile Mentor has offices in New Zealand, Australia, and the United States, working to business hours of your choice. Mobile Mentor can also perform the Modern Work Assessment remotely.
To find out more or contact one of Mobile Mentor's experts, go to Modern Work Assessment - Free Microsoft 365 Audit - Best Practices. You can also visit Mobile Mentor's website here or contact them here to find out more.