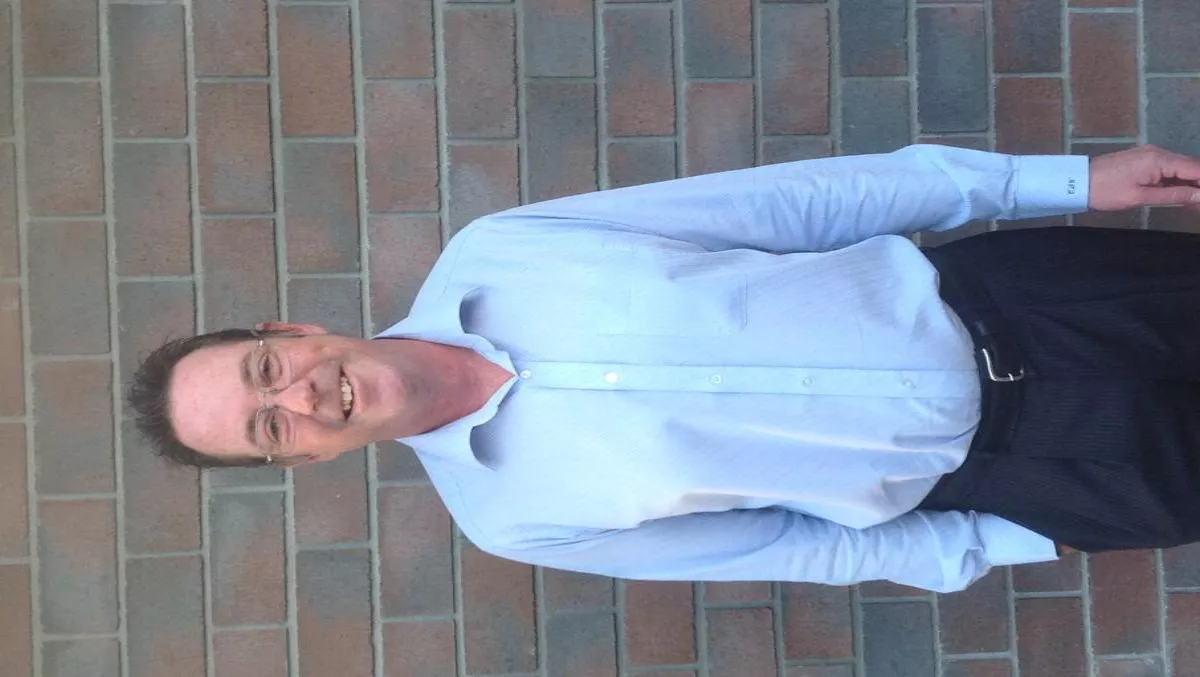 More on me: Chris Westall, Eaton
FYI, this story is more than a year old
Being in the business of keeping the electricity flowing is a good one, says Chris Westall, because everyone needs power for everything.
The well-converted Aussie started his career by studying management and then working for a company which was in electrical switchgear.
Soon moving into the business of UPS bypass switches, Westall moved to New Zealand in 1999 after a skiing trip to the South Island was enough to convince him that these shores have a lot to offer.
Initially working with Dataguard, he helped with the launch of MGE power systems in this country. "I did that for ten years; then, of course, Eaton bought up half of MGE and I moved over to where am now around 2010," he says.
While readily admitting that uninterrupted power supplies may not be the most glamorous of aspects of the technology industry, the New Zealand sales manager for Eaton is quick to point out the fact that these devices have broad application not just in the computer business, but in other industries too.
"We do everything from data centers to individual computers on the IT side of it. Then there is the hospitals, tunnel systems, supermarkets and other applications where keeping the lights on can be the difference between life and death.
"They may not be all that exciting, but everyone needs them and the solutions we provide have a fairly deep purpose," he explains.
The prevailing good economic climate in New Zealand is also good for the UPS business; Westall says Eaton achieved 46% growth last year, and is enjoying a year to date which has already exceeded the outcomes of 2013.
"The systems we provide have a substantial lifespan, so growth is somewhat linked to the pace of the expansion of the economy. For example, the smaller systems can be expected to last 4 to 5 years, while larger ones will give 10 to 15 years of service."
Events such as the rebuild following the Christchurch earthquakes not only directly stimulate demand, but also provide a stark reminder that in New Zealand, being prepared for disaster is a necessity.
"There is a high awareness for appropriate systems and processes for business continuity; people know that they have to have disaster recovery measures in place because the possibility of an event is always there," Westall notes.
He takes a straight line on Eaton's route to market. "When I started in this position, I decided to be 'channel only'. This is the only way get the buy in and loyalty of resellers."
Dual strategies, Westall agrees, are very difficult to manage without creating some suspicion in the market, as resellers notice when vendors cherry-pick the big deals for themselves.
"This is a competitive differentiator for us; every other UPS provider has at least some direct business."
The definition of success for Westall is as clear as it is sensible. "You want to achieve a work life balance and since being in New Zealand, I reckon the balance is good," he explains.
"By working hard, you get the fruits of that labour; Eaton's business here is going well, having more than doubled and that's because we meet customer needs by keeping their lights on with the right product at the right time."
Equally important, he stresses that in any occupation, you'd better enjoy the work. "If you don't like your job, you'll never be happy."
With a family of three boys, Westall says they take up much of his time, as does fishing and skiing. "Eaton is also a sponsor of the supertourers, so there's a definite interest in the V8s, too!"
Related stories
Top stories