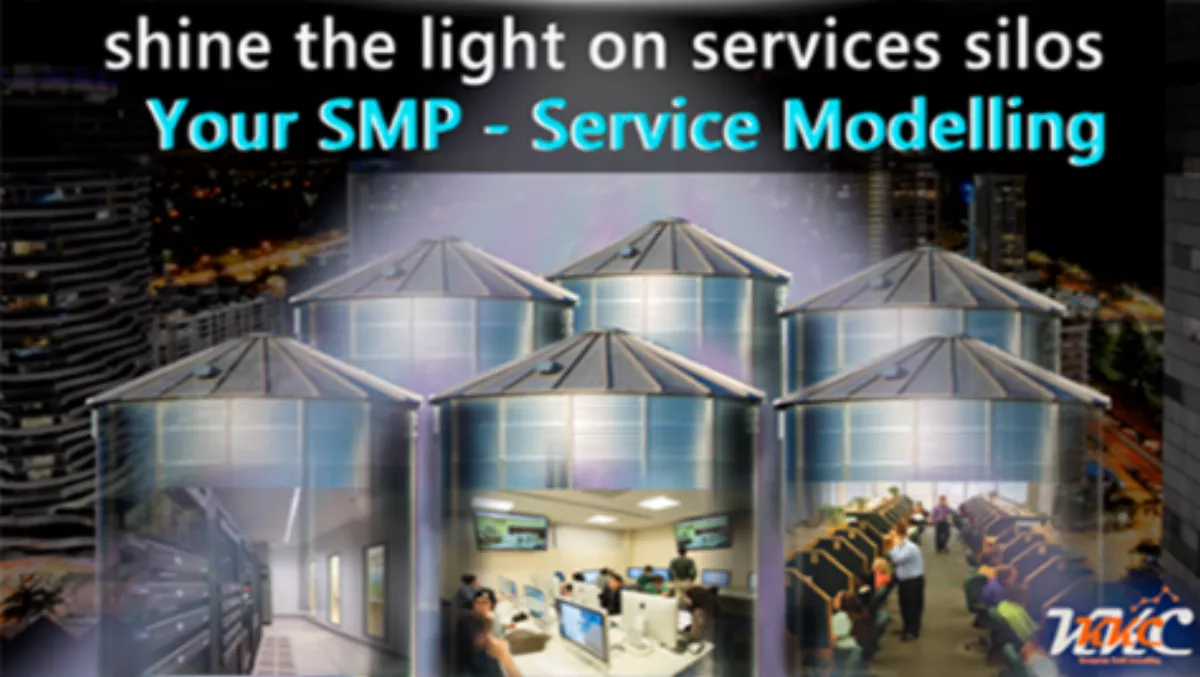 Moving from blame to predictability – Service Modelling
FYI, this story is more than a year old
Director of KKC and IT Consultant, Grant Scurrah has the solution to the "blame game".
Grant was previously frustrated by implementation delays and inefficiencies with organisations that had purchased a new tool or were moving into the cloud.
Grant says, "When projects are not delivered on time, consultancy fees escalate, people look to shift blame, but the reality is there was a missing foundation of coherent synchronised preparation. All companies deliver wonderful marketing paraphernalia about their best practise techniques, but the reality is, for example- no matter how good the policies, if Mary has the key and she does not want to give it you, the whole project can halt.
It was through this frequent experience that Director Grant Scurrah decided to encompass Your SMP Service Modelling as a foundation for organisations to reduce their transformation pain and ensure a secure, successful, cost saving change and implementation of new solutions.
With resounding success and substantial interrelated projects savings, Your SMP Service Modelling technique is as critical for IT Preparation as the preparation one undergoes before having major surgery. The more accurate the data, the more successful the operation.
Grant Scurrah says" knowing the effects of change and I mean really knowing the effects - based on true data, moves one from a place of sleepless nights during large implementations to an exciting journey of mapping success and seeing the predicted outcomes.
Christine McNamara the co-founder of Your SMP says "Through service modelling we gain true and focussed information that breaks down services silos and allows an IT manager, executive or project manager to have immediate access to all the information they need to understand what they have in IT and how they are connected."
Grant Scurrah points out that the consultancy is unique in that it is not a tool based base-line IT assessment but involves hands-on data collection and connecting with staff which no tool can do. Not only that, the process is rapid, low cost and saves so much pain.
Simple things like not being given port access, or a firewall permissions preventing a tool from fully operating become easy to solve because the map of the IT dependencies has been created and the IT Managers responsible for releasing or providing access are clearly defined. Naming conventions become standardised for all departments for references and apples means apples.
What this means for any ITSM or major tool implementation is that a CMDB and Service Catalogue are immediately generated on real data, no guessing or long meetings required to tease out information from separate departments. Delays which result from simple things like permission from a key stakeholder, is easily recognised as the hold up and can be actioned on. The collected data is then used to automatically populate the Service Catalogue of the ITSM solution being used.
"What a Your SMP report gives a CIO or IT Manager is an entire map and inventory of all of IT Products, Business Services and Applications. This is the type of data which is normally a pipe dream and executives depend on others to provide them the information. This can be particularly difficult to achieve if the executive or manager is new to the company. This way with Your SMP, all the necessary data is at their fingertips.
So, how much does Your SMP Consultancy cost? The answer is, add up the cost of: service catalogue design meetings, CMDB upload and data tool extractions, CMDB implementation and consultancy, workflow meetings, team synchronisation delays, information delays, go-live delays - and you would be way in front if you have first performed Your SMP. Effectively Your SMP can deliver in 2 months what may take up to 18 months to plan and document.
Additional to that, are the savings that can discovered through analysing the data for service overlaps and underlaps, resource allocations and discovery of IT product.
Komputer Kraft Consulting also runs a One-time-Audit, which enables a rapid discovery of IT Product, Software and Applications to compare against current data tools and capture any missing data to upload into a CMDB.
Grant says "Where we previously would work with customers to understand their requirements and identify a plan that best suits their needs, now we recommend Your SMP Modelling first and we can show customers exactly what they have, what their requirement priorities should be according to a best model and the path ahead is clear. This means, it is much harder to make a mistake, or make decisions with unforseen impact. The data we deliver will simply show which way to go."
Grant says, "If I was entering into a new IT executive role, taking over a department or heading up a new IT project, I would first and foremost order Your SMP, because I will know that my butt is going to be safe and so is my budget.
Komputer Kraft Consulting have been operating in the Service Delivery and Asset Management space since 1990 with more than 25 years of experience and are a dedicated partner of BMC.
For more information, check out KKC by clicking here.
Related stories
Top stories