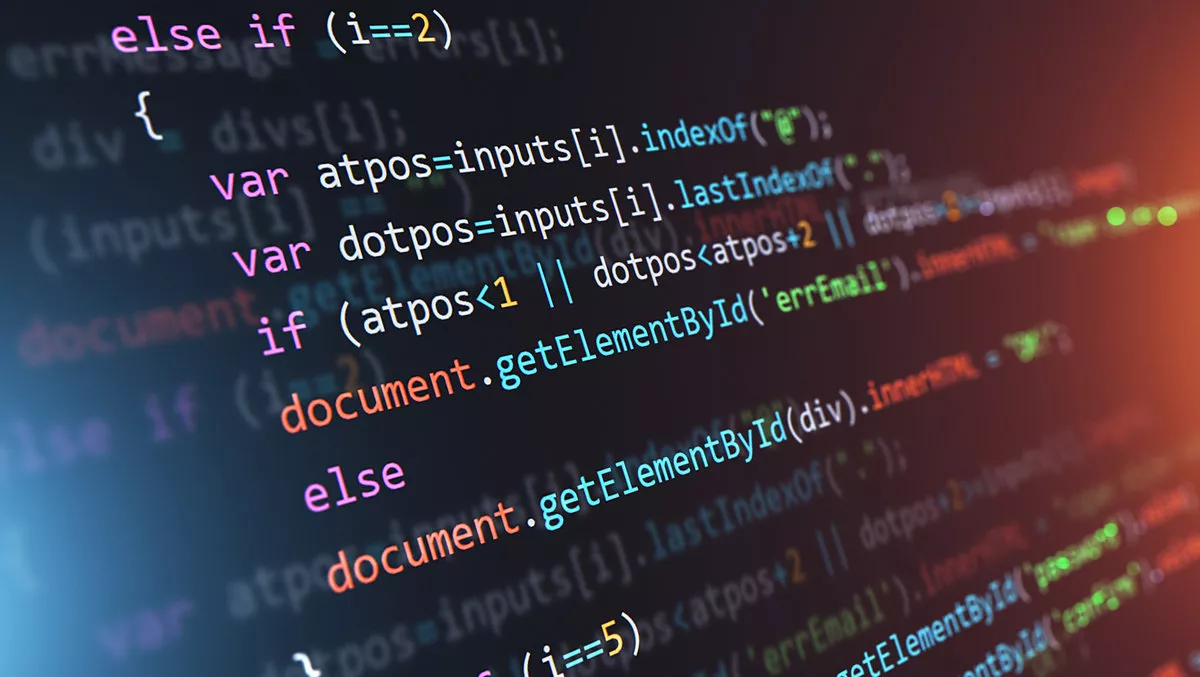 Moving to a low-code content future - Hyland
Tue, 20th Aug 2019
FYI, this story is more than a year old
Driven by changes in customer demand and a need to 'marry up' disparate systems and data formats, low-code or rapid-application development (RAD) platforms are becoming synonymous with smart enterprise.
This is particularly apparent where content services are concerned, with organisations looking to streamline processes by reducing manual data entry, digitising documents and creating smarter workflows.
This often requires the integration of several core applications, which need to interact with each other efficiently.
In other words, a platform that is flexible enough to be adapted to the existing applications working inside the business.
A low-code content services platform can act as the base for this amalgamation, allowing enterprise to weave their in-house, proprietary software into the fabric of the platform to achieve the results they need.
As well as achieving a better outcome for the organisation's productivity, low-code content services also saves the cost involved in lengthy and technical custom coding. Rather than months, apps can take days to build and bring online.
Features such as drag-and-drop integrations, out-of-the-box user interface templates and easy process flows allow the majority of people to at least build the bones of a fully functional application, even those who have little or no coding experience.
Development, in general, has changed, in line with modern demand.
What was once a case of 'build once, update seldom' has changed to the point where constant pressure from market forces, cybersecurity, data analytics and integrated solutions requires software to constantly evolve.
Further to that, in today's world application development needs to accommodate multiple devices, platforms, different coding languages and backend systems.
It is no longer a case of building one system and expecting it to work happily on its own.
A low-code platform allows an organisation to 'fill in the gaps' that exist between their line-of-business applications, thus making them work more productively together.
Doing so can improve communication between systems, increase functionality and marry up documents and data sources.
In many cases, organisations are still using shared spreadsheets and departmental databases.
This is both costly and inefficient, often forming bottlenecks between the systems and people using them.
Deploying a low-code content services platform replaces these pain-points with applications that seamlessly connect data, processes and related documents.
Speed is another factor driving the spread of low-code development platform.
In the modern world where customer demands are driven by an expectation of fast, frictionless service across a range of device platforms, enterprise needs to be fast and flexible when adding services, and to cut down the time spent with back-office tasks.
Low-code applications are lightweight and fast to build, allowing the organisation to bring services to market faster, and react quickly to consumer demand for fast, reliable touchpoints.
This developmental shift is not restricted to departments that have direct contact with end-users, either.
Using a low-code platform for content services allows for a much higher degree of collaboration when planning and building applications.
Simplify the production of applications by reducing technical coding language, then a much wider range of people are able to contribute to the process.
This also reduces one of the major factors holding individual departments back from modernising and revising their systems.
Planning for the major overhaul of a department's systems is daunting, more so if it involves the need to explain your processes and requirements to someone in technical terms.
Making the whole process easier with a low-code platform removes – or at least greatly reduces – that stumbling block.
What seemed like a fraught, costly and time-consuming exercise can now be planned and iterated in-house much faster, in a collaborative manner that directly involves the people who will be using the applications.
Further to the point about low-code development being driven by consumer demand for better services across multiple devices, adoption is also being driven by market disruption and the desire to get ahead of the competition.
Changing internal processes plays a part in that, especially in industries that have traditionally been set in their ways.
Improving business functionality only goes so far however, low-code platforms are empowering forward-thinking companies to find ways of disrupting an industry by providing the tools to continually innovate and scale their development.
Applications can be produced 'on-the-fly', tested, optimised, and scaled to size by the people directly responsible for them, which gives a lot of power to the people most directly involved in that department or business function.
Removing the need to write complex code allows these organisations to extend their applications and services to new channels as well, such as introducing chatbots, digital wallets, service portals and the like.
Again, this allows an organisation to mix things up, try something new.
Low-code development for content services removes many of the obstacles that lie between an organisation and their ability to improve productivity.
From collaboration, development speed, reduced cost and simplicity, there is enormous scope for a company to provide better services to their customers and get ahead of competition.