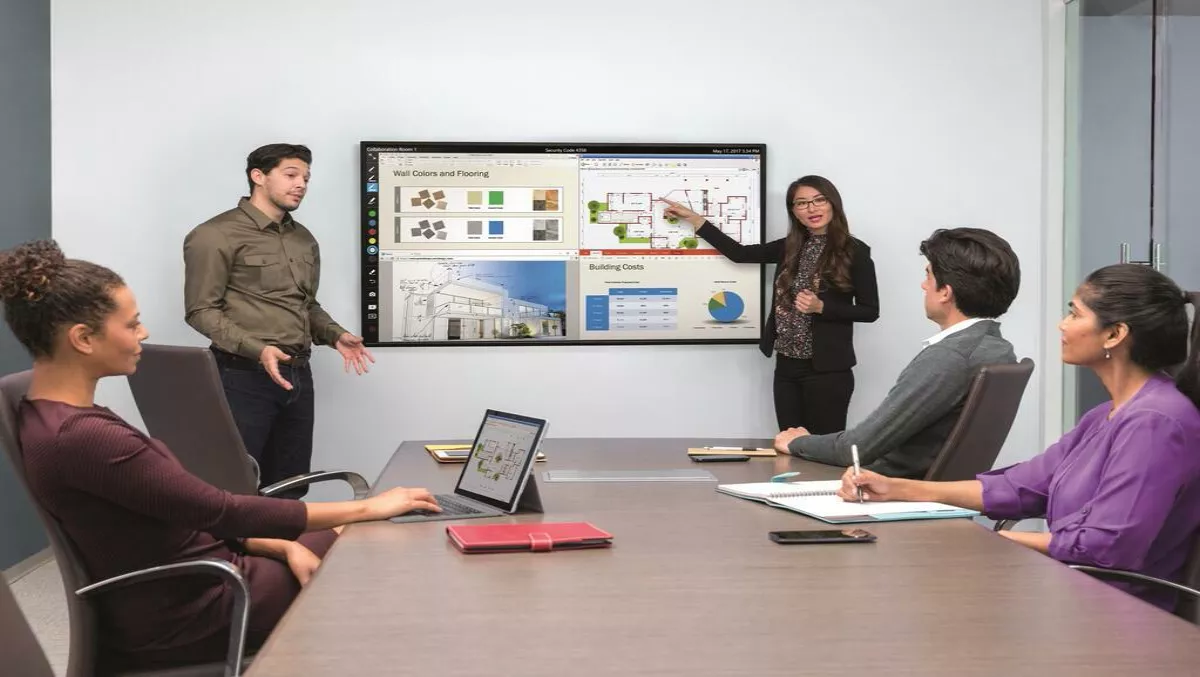 Multiple-user, real-time wireless content-sharing solution to boost collaboration
Thu, 8th Jun 2017
FYI, this story is more than a year old
In today's modern workplace, almost two-thirds of the global working population (62%) are working from anywhere, using technology to meet, connect, and share ideas.
However, in many workplaces, the ability to successfully share and manage content across devices and meeting spaces can still be a struggle.
To address this, business communication solutions company Polycom has launched Polycom Pano, allowing businesses to share content at work, regardless of location or device.
Polycom Pano allows up to four people in the same meeting room to simultaneously share, contrast, and compare content side-by-side, from any device, without the hassle of juggling cables, pucks, or dongles.
Instead, users can share ideas and visuals of all types – such as videos, live interface, images, documents and presentations – with the added benefit of interactive annotation and whiteboarding features, not seen in other wireless content-sharing solutions.
Polycom Pano simply connects to any display and enables wireless content-sharing from PCs, Macs, tablets, smartphones and even live video.
"Customers have told us that they struggle to share information in meetings – too much time is wasted trying to find the right adapter or cord for whatever computer or device they have," says Polycom CEO Mary McDowell.
"Collaboration is richer and more productive when you annotate and build on your ideas together in real time.
"Polycom Pano makes content sharing easy and fits into any ecosystem or environment."
Polycom Pano is the latest solution in Polycom's portfolio of intelligent collaboration solutions aimed at closing the gap between 20th-century technologies and satisfying the needs of a new generation of 21st-century technology-savvy workers.
Polycom Australia, New Zealand, Japan and Korea managing director Tony Simonsen explains: "At Polycom, we're focused on anticipating the future needs of the workforce, providing intelligent collaboration solutions that get the job done. He continues: "Technology innovations should keep pace with shifting work trends and the rise of small group collaboration.
"Polycom Pano is another step in helping our customers improve both teamwork and productivity.