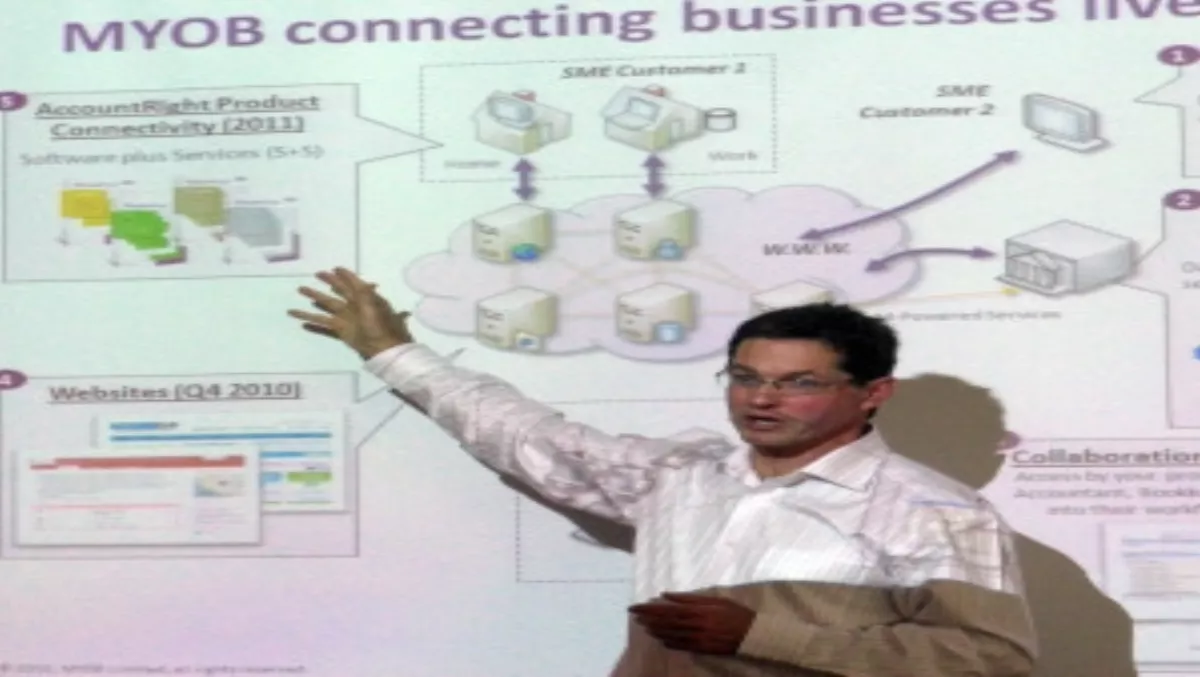 MYOB unveils 'LiveAccounts'
Fri 14 May 2010
FYI, this story is more than a year old
Online accounting solution poised to revolutionise the accounting industry says company.
At the MYOB office in Auckland today the company unveiled its vision for online services and announced the June release of LiveAccounts, an online accounting solution for New Zealand businesses who need to raise invoices, track expenses and manage income - online.
An independent survey of over 950 New Zealand businesses found that while business owners want online tools and functionality, they prefer to run their business from the desktop.
"Our vision for online services is driven by what our one million Australasian business customers are telling us," said MYOB CEO Tim Reed. "Businesses want to use the internet to perform a variety of functions – but they also want the security, rich functionality and control offered by desktop solutions for other areas. Most businesses are not yet ready to run all their business tools and processes in a fully online environment."
LiveAccounts is currently in beta testing with about 100 New Zealand firms. There are said to be 900 on the waiting list.
According to the research the majority of New Zealand business owners would prefer to have the best of both worlds, both desktop and online. "Most businesses tell us they don't want to use purely online solutions," Reed added. "Being connected to the internet is great for some things – such as getting automatic updates of your bank transactions, but in other areas a desktop solution is preferred."
MYOB is offering a 'best of both worlds' desktop solution that will be connected to the internet through its AccountRight range. LiveAccounts is aimed at businesses looking for an easy way to manage their business online, at any time.
"For businesses looking for an online solution, but who don't need the full range of desktop features, LiveAccounts will offer a simple, inexpensive and hassle free way to do the accounts. Businesses can raise invoices, track expenses, monitor bank accounts, manage GST and keep in touch with every aspect of their business through real-time business reports," Reed continued.
Key features include:
Accounts available for use anywhere and anytime you can access the internet
Easy to use – it's focused on keeping the accounting simple
Linked to daily bank feeds via BankLink for automatic updates of bank and credit card transactions (connected to over 30 financial institutions in New Zealand)
No limits on use, users or in technical support (online support notes, email and live chat)
Business owners can migrate data from other MYOB desktop products to LiveAccounts (Business Basics or the AccountRight range)
Business owners will be able to try the software for 30 days without obligation and free-of-charge
Free use for accountants, bookkeepers and other accounting professionals
Pictured: Tim Molloy, General Manager MYOB Micro Division.