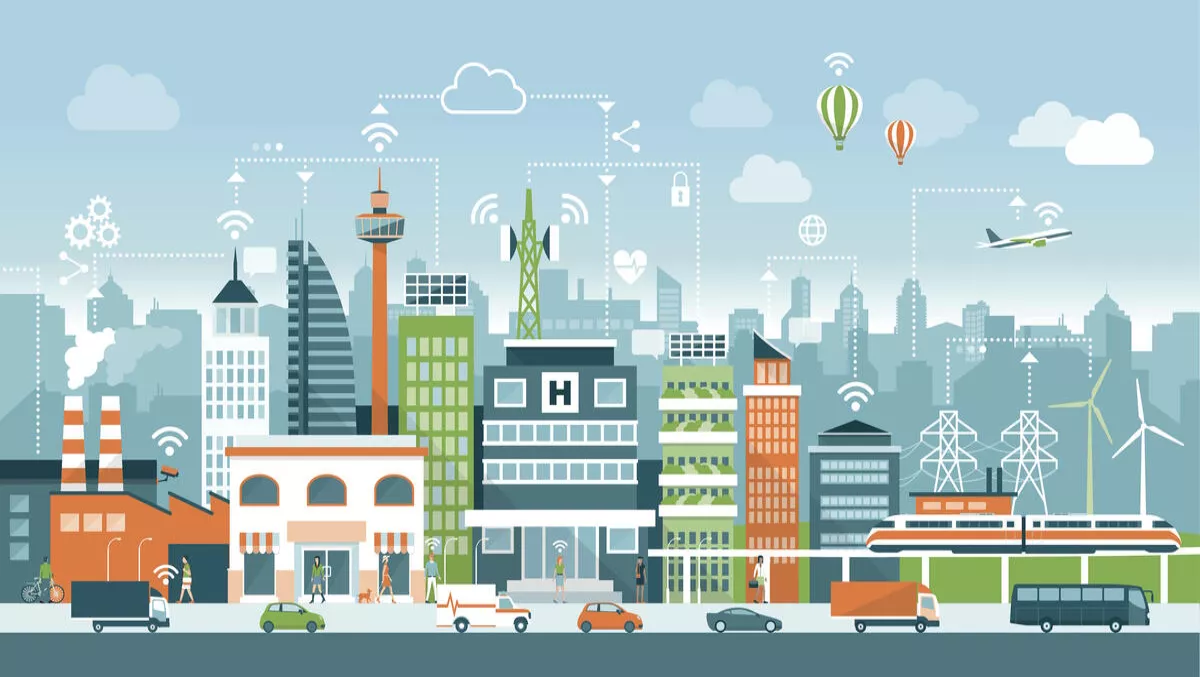 A nation of smart cities: Is IoT the answer to traffic congestion & crime?
FYI, this story is more than a year old
July has been the month of Internet of Things (IoT) for New Zealand's technology sector.
The release of the New Zealand IoT Alliance's research at the end of last month has spurred a myriad of conversations around the report's projections for the future of New Zealand.
The New Zealand IoT Alliance is an independent member-funded group of technology firms, major corporates, start-ups, universities and government agencies.
The report predicts that the potential net value of IoT to New Zealand over the next decade could be $2.2 billion.
So, it's not too surprising to hear that further research commissioned by the New Zealand IoT Alliance indicates that New Zealand cities will become safer and more desirable to live in when IoT takes flight.
Alliance chair and NZTech chief executive Graeme Muller says that by managing traffic flows to reduce congestion, deterring crime using intelligent lighting and cognitive CCTV, enhancing public transport and using adaptive city lighting both for aesthetics and safety, IoT can make a city a more desirable place to be.
The report suggests that data collected from IoT sensors can assist city councils in creating evidence-based policies.
According to the report, a safe cities programme in Wellington uses cognitive CCTV and overlays data from police, social welfare, district health board and organisations such as City Mission.
The Alliance says that basing a city on IoT initiatives, which is often called a smart city, can also mean the costs of running that city are reduced, making it more efficient and providing a better experience for the citizens who live, visit or work there.
"The data is used operationally to help make the city safer and the Wellington council is also using it to inform its new policy on homelessness," says Muller.
Moreover, the report finds that a city can also use IoT to understand the economic return on public events.
For example, according to the Alliance, Wellington is trialling stereoscopic cameras to count people at different choke points in the city.
In turn, this enables the council to better understand attendance at its free public events, says NZ IoT alliance, from which an economic return on those events can be calculated.
"Auckland Transport is utilising an IoT network to improve school safety by connecting school zone road signs to the network, a proof of concept solution developed by Massey University in conjunction with Auckland-based industrial design company Motiv," adds Muller.
"Auckland Transport is delivering a project that will see 40,000 individually addressable street lights deployed. The lights will be managed by an IoT central management system.
Muller explains, "connectivity is currently via the cellular network but Auckland Transport are moving from SIM to fixed connectivity for more assured capacity, speed and security reasons.
"They will retain SIM connectivity for hot standby. The driver for the project was the anticipated cost savings from a reduction in electricity consumption and reduced maintenance costs.
In addition, the report finds that city infrastructure maintenance will benefit from IoT: Tracking the structural health and use of highways, roads, tunnels, bridges and buildings reduces costs by optimising maintenance frequency.
The Alliance's report also finds that IoT can reduce the time required to ascertain structural integrity of assets post-quake or other disasters.
For example, the Wellington City Council is implementing a project to sense whether a building is safe to enter after a quake.
The report claims smart on-street car parking reduces congestion in the city, improves usage and occupancy of car parks and improves revenue collection from parking fees.
The reports estimate there is a potential $128 million net benefit to New Zealand, in present value terms, from the use of IoT in the management of city infrastructure over the next 10 years.