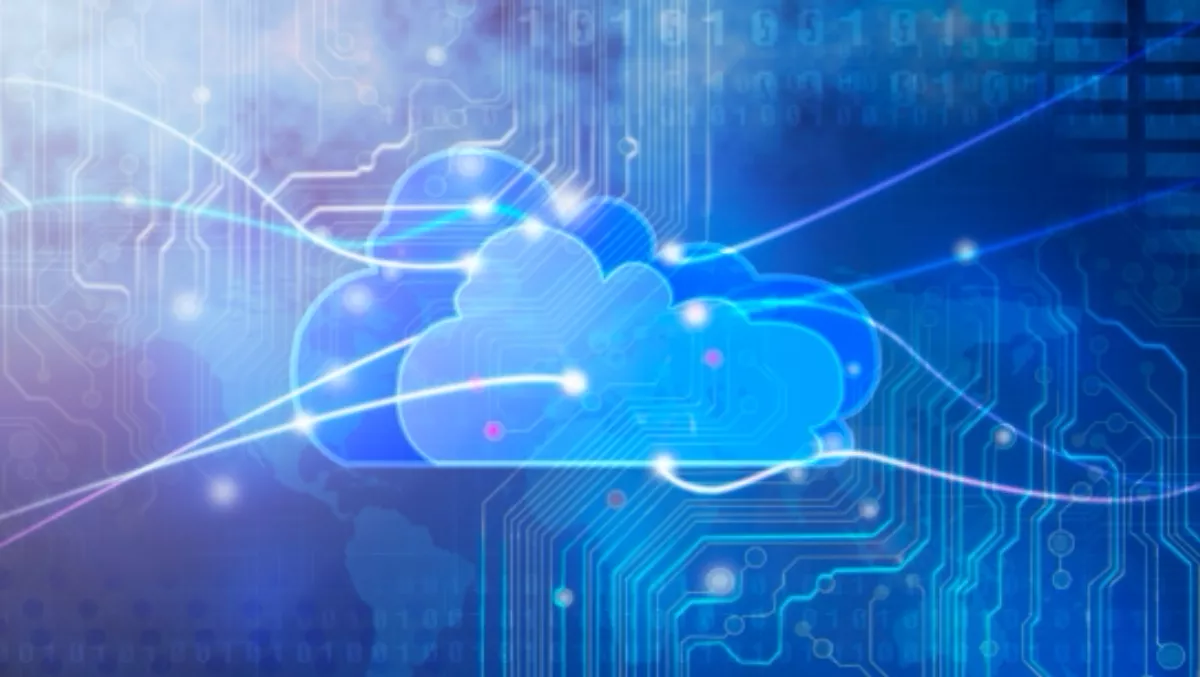 New cloud eco-systems set to resolve service provider pressure
FYI, this story is more than a year old
With cloud computing regarded as the future model for IT by nearly nine of ten mid-market business respondents, according to a contemporary survey, cloud service providers are coming under pressure to deliver more efficiently.
The overwhelming trend to cloud is obliging the cloud providers to fulfill increasing computing demands as enterprises move IT resources to the cloud for operational efficiency, increased internal IT agility and reduced total cost of ownership (TCO).
This need has created a critical requirement to provide advanced features for components in the cloud, so that advantages with best-of-breed internal deployments are not lost.
As more and more customers turn to cloud providers to enable their business services without compromising on features and functionality, the more enterprising vendors are researching and/or trialling new cloud ecosystems.
These promise to make it easy for service providers to offer differentiated application networking services that go beyond simple load balancing to give their customers a range of flexible options.
One of the more promising initiatives consists of a combination of application delivery controller form factors and management tools that will enable cloud service providers to create an elastic pay-as- you grow environment and billing infrastructure.
Their need for greater operational efficiency has created a critical requirement to provide advanced features for components in the cloud, so that advantages with best-of-breed internal deployments are not lost.
The evolving cloud eco-systems' comprehensive advanced Layer 4-7 load balancing, application acceleration and security features promise to enable customers and service providers to build cloud environments rapidly and deploy on-demand, offering premium feature sets at competitive prices.
The most advanced cloud eco-systems include three key components:
1. Variety of ADC form factors including software and hardware-based solutions, and a hybrid solution that combine both, can be chosen depending on customer requirements.
• Software-based application delivery controllers that can be installed quickly on commodity hardware above a hypervisor, enabling customers to reduce hardware costs, deliver on data center consolidation initiatives and increase flexibility.
Virtual appliances offered by leading vendors run on multiple hypervisors such as VMware, Citrix Xen, Hyper-V, and KVM, etc. offering a wide choice of platforms.
• Hardware-based application delivery controllers enable the highest-performance application networking with superior reliability and energy efficiency.
In addition to the comprehensive Layer 4-7 feature set, the appliances should offer flexible virtualisation technologies for ~1Tbs of scalability, and multi-tenancy with application delivery partitions (ADPs) to service hundreds of separate customers on suitable platforms.
High performance security features, such as distrib- uted denial of service (DDoS) protection, and superior 2048-bit key processing performance for large-scale SSL environments should also be built-in.
• Purpose-built hardware appliances will host virtual appliances that combine resiliency and predictability and offer the option of a hybrid platform for a turnkey deployment and guaranteed performance, including VMware certification.
The technology should also boost the performance of SSL with included hardware-based SSL processors.
2. Management platform and components that will deliver a highly scalable management solution; streamlined operation and administration automation to reduce operating costs; and support for relevant hardware and software appliances.
The cloud licensing infrastructure will ideally enable automatic deployment and licensing based on cloud provider policy, and enable a true 'pay-as-you-grow and/or go' infrastructure with integrated billing.
Other components should include a comprehensive set of management functions that quickly integrate for maximum flexibility into any custom cloud provider management plat- form.
For example, the third-party applications should be able to pull statistics for remote display easily, or react to changing server conditions by dynamically provisioning or deprovisioning resources automatically from application delivery con- trollers regardless of form factor.
This allows "cloud bursting" quickly and cost effectively during peak demand and reduces operational costs as staff are freed up to handle other tasks.
3. The Cloud Service Providers offering such solutions will be 3 able to leverage components to deliver on customer requirements to power flexible and feature-rich environments.
With cloud service providers' customers demanding a higher level of sophistication in cloud environments versus a few years ago, the new generation of cloud eco-systems can offer the right form factor and management tools that are essential to offering a successful feature-rich service.
An eco-system that includes multi-tenancy features would be an ideal fit for service providers, enabling them to offer advanced functionality to their customers, and allowing them to provide a rich set of offerings to solve customers' business challenges and reduce their operational costs.
For more information click here
Related stories
Top stories