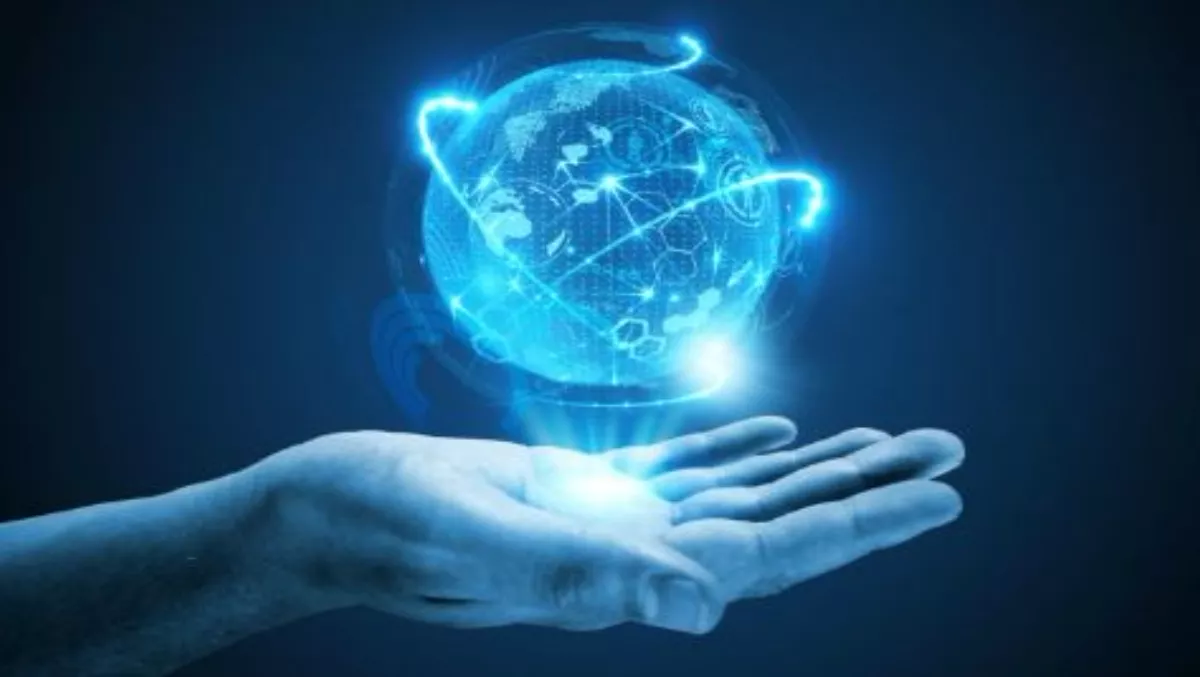 New coalition looks to promote wireless tech innovations
FYI, this story is more than a year old
A new coalition has been formed, with the primary goal of enhancing the consumer wireless experience and boosting mobile innovation.
Through a series of speaking engagements, dialogue with policymakers, and consumer education, Evolve will promote the consumer benefits of unlicensed spectrum and new technologies for unlicensed spectrum, such as LTE-Unlicensed (LTE-U) and Licensed Assisted Access (LAA).
LTE-U and LAA are new technologies that will substantially increase data speeds and improve coverage for millions of people, Evolve says.
The founding members of the coalition includes Competitive Carriers Association, CTIA - The Wireless Association, Alcatel-Lucent, AT&T, Qualcomm, T-Mobile, and Verizon.
The Evolve coalition believes regulators should reject calls to preemptively interfere with new technologies like LTE-U and LAA that enhance utilisation of unlicensed spectrum.
Unlicensed spectrum is open to anyone using any technology to experiment, research and innovate.
It is used for everything from baby monitors and garage door openers to Wi-Fi networks, Bluetooth, and soon, LTE-U and LAA.
Evolve members say they support Wi-Fi and understand the important role it plays in meeting consumers' broadband demands.
LTE-U and LAA were designed from the ground-up to operate cooperatively with Wi-Fi and other signals. In fact, when tested together, Wi-Fi performed the same or even better with LTE-U than Wi-Fi does alone, Evolve says.
In promotional materials, Evolve talks about the successes of the FCC (Federal Communications Commission) in overseeing licenced spectrum auctions, as well as the immense consumer benefits of unlicensed spectrum.
Evolve's member companies have coalesced in support of seven principles:
Innovation in unlicensed spectrum will continue to fuel the continually evolving high-tech industry and empower consumers with even more choices in products and services.
The FCC has designated that unlicensed spectrum is available for everyone, using any technology, and continues to be crucial to the evolution and growth of mobile communications. It is important for all participants in the unlicensed space, both existing and new entrants, to coexist and play well together.
'Permission-less innovation' means that new technologies should be encouraged to leverage unlicensed spectrum to drive a competitive mobile marketplace that provides for ubiquitous connectivity in the burgeoning IoT market.
Wi-Fi is a critical component of wireless networks and provides important connectivity for consumers. New technologies using unlicensed spectrum need to work cooperatively with Wi-Fi today, tomorrow and into the future. Likewise, current-generation technologies must accommodate new innovative technologies that also operate in unlicensed spectrum.
Together, the unlicensed policy framework and permission-less innovation are a resounding success, producing a continuously evolving stream of new technologies, devices, apps, products and services.
Consumers depend on unlicensed spectrum for a variety of uses - Bluetooth, Wi-Fi, telematics, consumer electronics, and manufacturing - and benefit when new innovations in the unlicensed space improve and enhance their rapidly increasing digital demands.
The best way to address spectrum congestion is a strategy of abundance and sound policy, says Evolve. Unlicensed spectrum is one of several important components to meeting consumers' demand in broadband, both mobile and fixed.
Dean Brenner, Qualcomm senior vice president of Government Affairs, says, "The internet is entering a new phase of growth, in which so many more devices are connected and share rich data, making it necessary to increase mobile broadband capacity by 1,000 times.
"We applaud and join Evolve in its commitment to permission-less wireless innovation and the decades-long public policy that has made unlicensed spectrum so successful.
"We are working tirelessly to develop and proliferate, as rapidly as possible, far more efficient wireless technologies - LTE and Wi-Fi coexisting together - to bring consumers the best possible mobile broadband experience. Policymakers should embrace this approach."
"Evolve members support Wi-Fi and understand the important role it plays in meeting consumer demand for mobile," says Steven K. Berry, Competitive Carriers Association president and CEO.
"New technologies and innovations, like LTE-U and LAA, can help all carriers - rural, regional, and nationwide - meet ever-increasing demands for mobile connectivity.
"Evolve and its members are working together to preserve unlicensed spectrum as an open platform, including all spectrum blocks for mobile innovation for the benefit consumers."
Kathleen Grillo, Verizon senior vice president of federal regulatory and legal affairs, stresses that openness and cooperation will be essential to ultimately serve consumers.
"We look forward to continuing an open dialogue, sharing information and answering questions across the mobile community," she says.
Related stories
Top stories