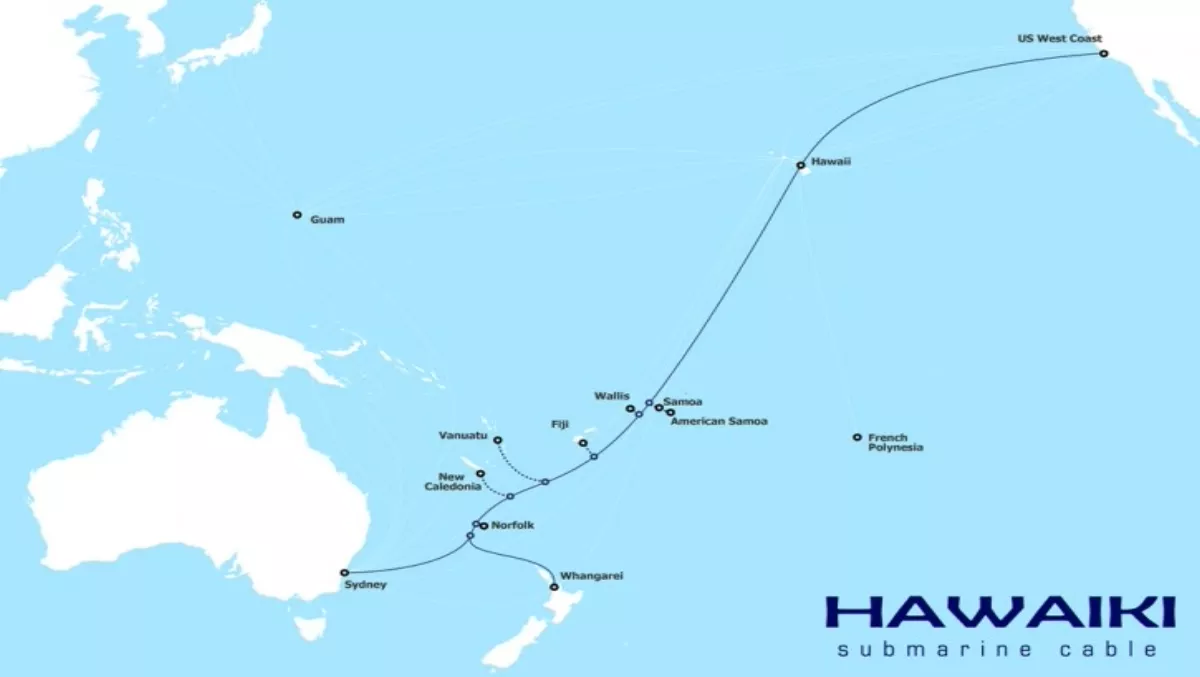 New Hawaiki Cable contract set to increase capacity
By David Williams,
Fri 17 Jan 2014
FYI, this story is more than a year old
Vibe Communications, an Auckland based telecommunications provider, has this week agreed to buy capacity on the proposed new Hawaiki Cable system linking New Zealand with the west coast of America, Australia and a number of Pacific Islands.
The multimillion-dollar deal between Vibe and Hawaiki marks another foundation customer who will be using the new cable system from day one.
Vibe will be able to provide quicker, cheaper, more reliable Internet services to its customers.
Vibe is focused on the wholesale market and provides IP Transit to a number of New Zealand's smaller Internet providers. Vibe already owns capacity on the Southern Cross cable between New Zealand and Australia and is currently adding direct capacity to the US to satisfy increasing demand for international capacity from its New Zealand users.
Vibe has also invested heavily in the UFB network and has built handovers in fourteen UFB locations. Customers using the new UFB network are driving large increases in data usage and the new Hawaiki cable project is a welcome addition to Vibe's bandwidth options.
Increases in demand for Vibe's Trans-Tasman ASE product (Auckland Sydney Exchange) has brought forward the planned launch of its USE product (United States Exchange) and, with the eventual addition of Hawaiki, will target prices similar to today's ASE prices.