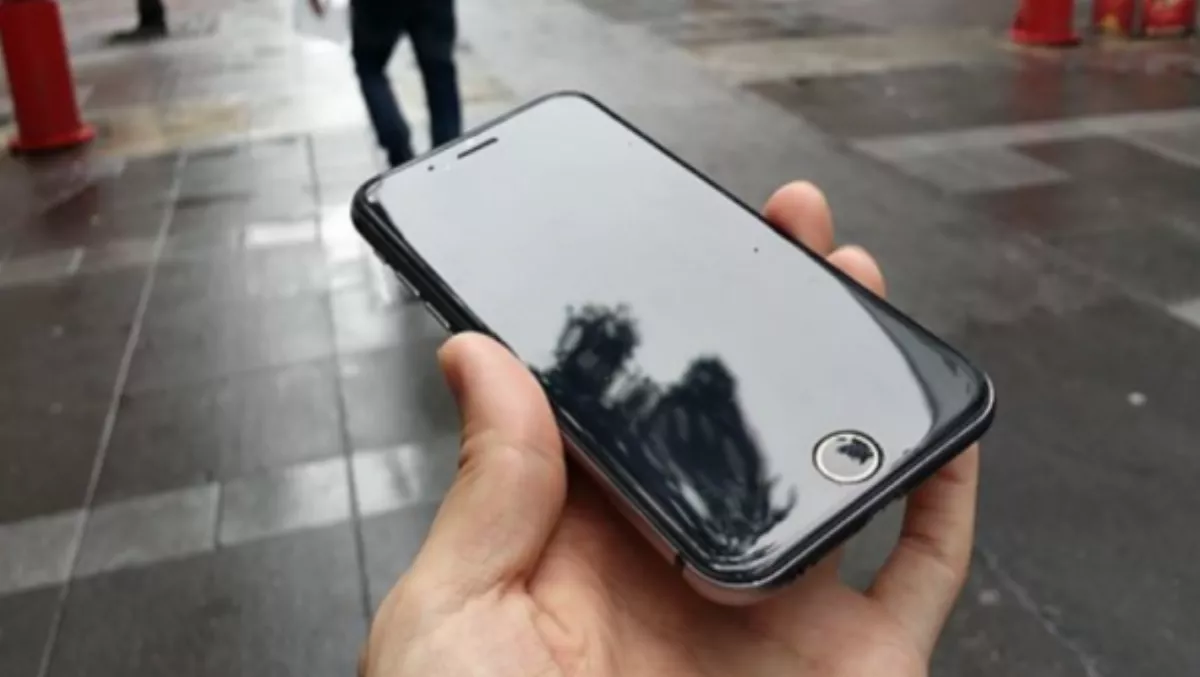 New iPhone 6 gives NFC "shot in the arm"
FYI, this story is more than a year old
Yes, it had a 50% faster GPU, and 25% faster processing power, than its predecessor; yes, it offers game in higher resolution than next generation consoles; yes, it has a barometer and can tell you how many steps you've walked; yes, it enables seamless transition for Wi-Fi; yes, it has a nice camera.
But all the time, I was urging Tim Cook to get a move on: these were, for me, a series of aperitifs before the main course.
It had long been anticipated that Apple would be unveiling a wallet with this iteration of the iPhone and, sure enough, at around 6.45pm UK time, on strolled Eddy Cue to unveil Apple Pay.
(I must admit to feeling a pang of disappointment at this juncture. I really, really wanted it to be called iWallet, or iPay, but there you are.)
Apple Pay, as I'd anticipated, will be integrated with Passbook, allowing you to add cards registered to your iTunes account. The contactless mechanism uses a combination of NFC (with the secure element embedded on the iPhone) and Touch ID, with the latter mechanism authenticating the payment.
Meanwhile, Apple doesn't know what you bought, or how much you paid for it; the retailer doesn't know your card details. So those fearing another Target/eBay style data breach can rest easy.
So, it's NFC. I feel obliged to 'fess up at this point. Not so very long ago I was fairly confident that said wallet would not necessarily involve NFC, partly due to issues around its aluminium and glass shell – which isn't exactly ideal for NFC – and partly because its January payments patent observed that both BLE and Wi-Fi had 'more desirable characteristics for maintaining the link over time' than NFC.
Hence my belief that we would see a wallet based around BLE rather than NFC.
However, it appears that compatibility was ultimately have the clincher for Apple: using NFC, it can thereby facilitate contactless transactions at the stores which have either installed (or will soon be deploying) contactless infrastructure. A BLE/Wi-Fi-based solution would almost certainly have obliged retailers to upgrade their POS terminals.
So, what does this mean for NFC? My initial thought is that, in tandem with the HCE announcements at the end of last year, NFC now has two solutions in place to enable it, if not to soar, then at least to take to the air, rather than just flap around rather pitiably as was the case in previous years.
Let me take you what I said post the announcements around the iPhone 5. I argued that Apple's decision not to include NFC in the iPhone 5 would have a significant adverse impact on the deployment and consumer adoption of NFC.
Retailers would see it as a lack of confidence in the technology, brands would feel that there was less incentive to engage in NFC campaigns and consumer awareness of handset contactless payments would remain low.
Juniper thus anticipated a vicious cycle of NFC indifference, where consumer disinterest meant that there was even less incentive for Apple to introduce NFC.
More recently, Juniper has argued that the impact of an Apple digital wallet (I called it iWallet; I like iWallet; curse you, Apple), regardless of interface technology, would create a 'halo effect' towards contactless payment in general.
We still believe that in most markets this will primarily be driven by contactless card transactions, but that the greater awareness of handset contactless payments that Apple will generate will, in turn, result in an uplift in adoption and usage.
Does it solve the operators' problems? Well, it may give players such as ISIS breathing room, in the hope that the uplift in consumer awareness that will inevitably result will allow them to cling on to Apple's coat tails and gain a critical user base.
However, my feeling is that a key beneficiary here will be HCE: now that Apple are going into contactless via NFC – and through an embedded SE, which leaves the MNOs out of the value chain – then this will boost the confidence of those banks which have been hesitating around HCE-based deployments. Expect to see a lot more activity around HCE in the near future.
In short, Apple just gave NFC the greatest shot in the arm that it has ever received.
Oh, and it also unveiled Apple Watch. Not iWatch. But that is another story...
Related stories
Top stories