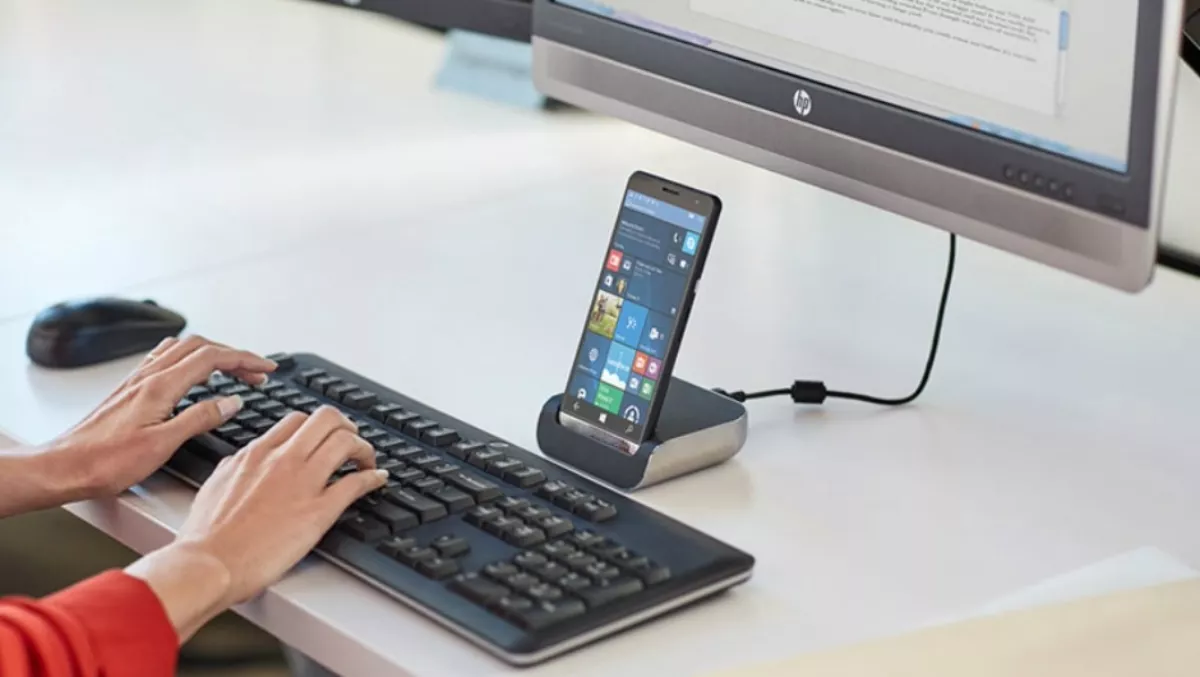 New release: HP Elite X3 - the one device that's every device
FYI, this story is more than a year old
With their latest release, HP has well and truly pulled the rug up from under the industry.
When you first lay eyes on it, the HP Elite X3 appears to be a smartphone – and an attractive one at that, with a large screen and all aluminium body. But, look deeper and you'll see the first built-for-business mobile device to deliver seamless phablet, laptop and desktop business productivity in a single device.
The Elite X3 is equipped with a high-performance Qualcomm SnapDragon 820 processor, Windows 10 Mobile OS, B-O front facing speakers, a 16 MP rear camera and 8 MP front camera, dual sim capabilities, dust and water resistance and military-grade durability. These features alone set this phone apart as a premium smartphone, but there is much, much more to the package.
By utilising Microsoft's Continuum in Windows 10, the Elite X3 enables smooth multi-screen transitions between multiple devices. Users can dock the Elite X3 with its wide range of accessories to render desktop and laptop experiences while still retaining productivity on-the-go in a world-class, commercial-grade phablet.
This means users can effortlessly switch between using the Elite X3 as a desktop, laptop or mobile device, eliminating the need to worry about what device to use in what environment. Essentially, no matter where the location, the Elite X3 allows users to work on their terms.
The optional Desk Dock includes a DisplayPort for external monitor support, two USB-A and a USB-C connection for business continuity with wired Ethernet to seamlessly scale users' productivity at their desk. The HP Lap Dock creates a complete laptop experience using a near zero bezel 12.5" HD display that weighs in at only around 1 kg. All data, apps, passwords and files are managed on the Elite X3, leaving no data behind for extra security.
"This is a whole new way of computing that doesn't exist right now" Keith Hartsfield, HP VP Mobility Products,
"In the last three to five years we have seen a huge increase in hot-desking and those who work out of the office across our corporate customers," Hartsfield says. "This was also a clear theme in the next generation of offices, with workers of all generations wanting flexible working conditions and a flexible working environment. This is more prevalent for younger workers, and we anticipate this will be a growing trend.
When thinking of a way to define the device in one sentence, I don't think you could do a better job than HP themselves: "The one device that's every device.