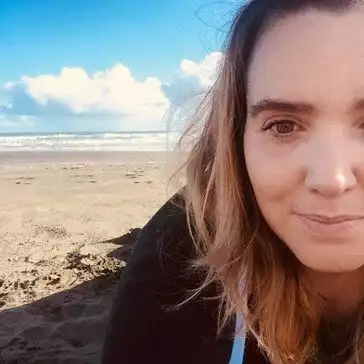 By Shannon Williams, Journalist
New Relic has announced that it has further enhanced its AIOps capabilities with recommended alerts. This provides the ability to quickly detect and easily resolve alert coverage gaps by using AI to identify anomalous behaviour, determine areas of the technology stack that aren't being monitored, and recommend new alerts to engineers.
"The industry's only observability solution that reduces the need to manually build numerous alert conditions using AI makes it easier to understand which signals are most important or what thresholds indicate performance problems," the company says.
"Now, every engineer, regardless of their experience level, can eliminate alerting blindspots, empowering them to detect, resolve, and respond to issues faster."
New Relic Chief Product Officer Manav Khurana says, "In an increasingly dynamic landscape, it's easy for engineering teams to be overwhelmed by the need to configure alerts across different layers of the technology stack, especially since manually creating alert policies can be time- and resource-intensive.
"This can cause enormous gaps in the teams alerting policies, leaving them blind and incapable of responding quickly and confidently when things break," he says.
"We designed New Relic recommended alerts to remove those barriers, so teams have the alerts they need to proactively monitor their stack, diagnose incidents and prioritise them for immediate action before it impacts their customers, business, and bottom line."
Powered by AIOps, New Relic recommended alerts streamlines alerting with its alert coverage gaps feature, which continuously and automatically highlights areas in an organisations technology stack that are missing alert coverage across application performance monitoring (APM), mobile and browser entities.
Then, New Relic fills alerting gaps by recommending new alerts with pre-populated alert conditions, such as error percentage or response time. Using the recommendations as a starting point, engineers can also customise their alerts by implementing additional parameters to tailor the alert conditions and drive even better coverage for the team.
"Successful AIOps solutions are more than just technology –on its own, technology is passive, but AI is active," says Forrester Principal Analyst Carlos Casanova in The Forrester AIOps Reference Architecture: The Need For Clarity, Forrester Research, Inc., May 31, 2022.
"Using AIOps, leaders can improve system resilience, decrease downtime, improve mean-time-to-resolution, and avoid certain incident scenarios altogether."
"We've seen rapid adoption of AIOps among Asia Pacific organisations and a clear mandate for use of automation to manage complexities and derive efficiencies in enterprises," adds Peter Marelas, Chief Architect, APJ at New Relic.
"New Relic's latest enhancements will equip IT teams to stay ahead of crucial issues, respond quickly to incidents, and prevent further disruptions to performance and end-user experiences."
New Relic recommended alerts builds upon New Relic AI, a suite of AIOps capabilities that understands historical alerts and applies machine learning (ML) and AI to significantly reduce alert noise, enrich incidents with context, and provide intelligence and automation to engineering teams in real-time. With New Relic AI, engineers can detect, diagnose and resolve incidents faster, and continuously improve incident management workflow.
Coming soon, engineering teams will also be able to utilise New Relic Grok (currently in early access) to further enhance alerting by asking questions in natural language like Hey Grok, what are the uncovered entities that I should be monitoring and what are the recommended conditions for this alert? which will enhance the team's alert strategy and provide engineers with even better alert coverage.