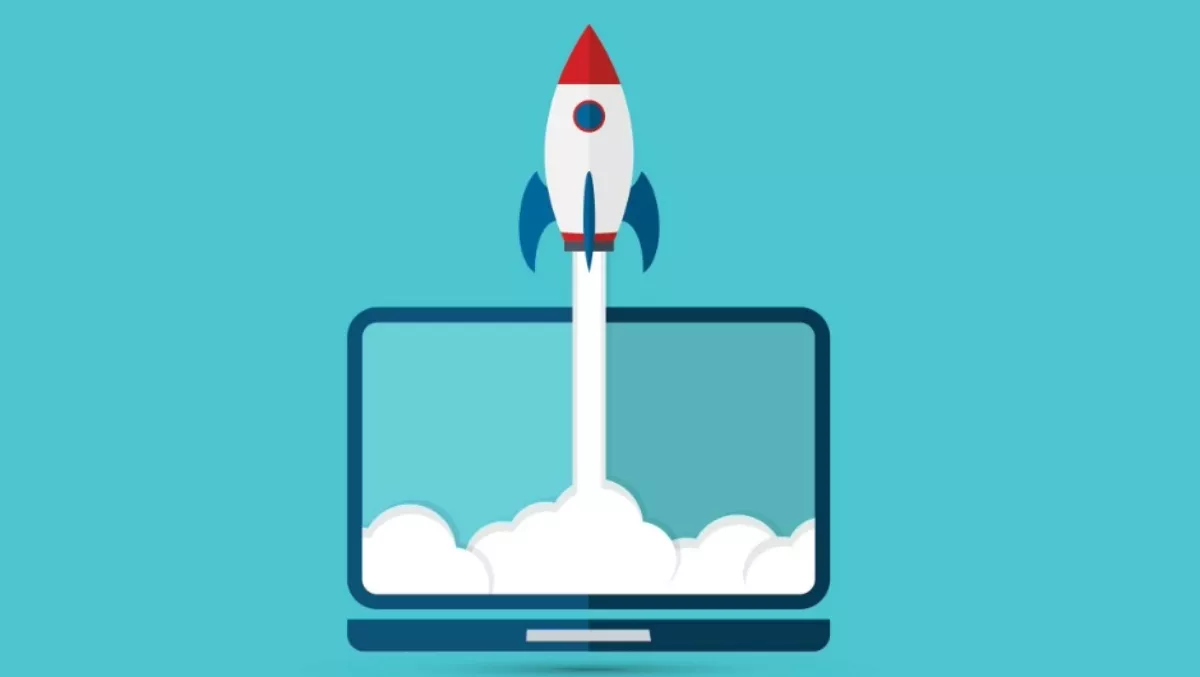 New report reveals NZ's data traffic skyrocketing
FYI, this story is more than a year old
New Zealand's data traffic is set to double by 2020, according to new forecasts from Cisco.
Released today, the Cisco Visual Networking Index has revealed the country's IP traffic will double to reach 50 Gigabytes per capita, at a CAGR of 15%, by 2020.
According to Cisco, this is the equivalent of all movies ever made crossing New Zealand's IP networks every 25 hours. In 2020, the country's internet traffic will reach the equivalent of more than 72,000 DVDs per hour.
With strong immigration driving population growth, 500,000 more internet users are expected to join the country's online community and boost traffic volumes.
The report says the number of Kiwis online is predicted to grow from 3.9 million in 2015 to 4.4 million by 2020, equivalent to 94%of the population. Globally, only 52% of the population will be internet users by 2020.
However, Cisco says it is the twin trends of digital transformation and the Internet of Things sweeping the globe that will have an even greater impact on our traffic growth.
By 2020, New Zealand's IP networks will support 17 million more devices and connections, increasing from 20 million in 2015 to 37 million by 2020, the forecast says.
According to the forecast, applications such as video surveillance, smart meters, digital health monitors and a host of other machine-to-machine services are creating new network requirements and driving traffic increases. By 2020, machine-to-machine connections will account for 70% of New Zealand's total IP connections and there will be 7.7 devices/connections per capita.
Faster broadband speeds are also driving growth in IP traffic, with the Government-sponsored Ultra-Fast Broadband rollout playing a leading role, Cisco says.
New Zealand's average fixed broadband speed in 2015 was 19.5 megabits per second (Mbps) however this will jump 2.5 times by 2020 to reach 49.1 Mbps.
These speeds will see New Zealand jump ahead of the global average of 47.7 megabits per second in 2020, and rank near the fastest speeds globally, which will average around 51 Mbps across North America, Western Europe and Asia-Pacific.
The average mobile connection speed will triple, reaching 18 Mbps in 2020, while the average Wi-Fi speed from a mobile device will double to 25 Mbps over the same period, the forecast shows.
Higher speeds mean the consumption of rich media will continue to rise, with video being the dominant application across the globe, Cisco says.
"Kiwi households are embracing video-on-demand subscription services such as Netflix, while businesses are creating more video content to promote their products and services, as well as using collaboration technologies such as video conferencing to boost productivity," the report says.
By 2020 IP video will double to comprise 84% of the country's entire IP traffic, up from 74% in 2015, with the majority being HD (high definition) and Ultra HD.
Meanwhile, Cisco says with the growing dependence on mobile and fixed broadband networks, security concerns are increasingly becoming top of mind for service providers, governments, businesses and consumers.
For the first time in the VNI forecast, Cisco collaborated with Arbor Networks to help quantify the current and future threats of DDoS (Distributed Denial of Service) attacks.
DDoS incidents can paralyse networks by flooding servers and network devices with traffic from multiple IP sources. The DDoS analysis suggests that these types of breaches can represent up to 10% of a country's total Internet traffic while they are occurring, the report shows.
Over the next five years, DDoS attacks are projected to increase from 6.6 million to 17 million attacks globally. Cisco says these initial findings underscore the need for more comprehensive security measures to protect data and reduce network exposure to such risks.
Glen Bearman, head of Digital Transformation for Cisco in New Zealand, says the VNI findings show digital transformation is happening quickly, and has the potential to improve the way New Zealanders live and work. However he points to three major considerations for businesses.
"Firstly, businesses are in a war of attraction to attract and retain employees and customers. As the best and brightest enters the workforce they will expect flexibility in how they engage with the workplace," Bearman says.
"The same stands for the customer experience. It is increasingly a digital one, so it's imperative to get it right – there are no second chances.
"Secondly, you must have the right role leading digital for your organisation – should it be the CIO or CDO? The CIO role is as critical as it ever was in terms of 'keeping the lights on' and being a strategic advisor. But with digital, it may not be necessary to create a new CDO role. Instead, it could be consumed 'as a service' just like many other areas of IT," Bearman explains.
"Finally, digital needs strong leadership from the top, and executive sponsorship of a digital transformation programme is critical," he adds.
"The executive must set a clear plan, and lead by example - and that means using new digital tools and processes to give others confidence that innovation really does work.