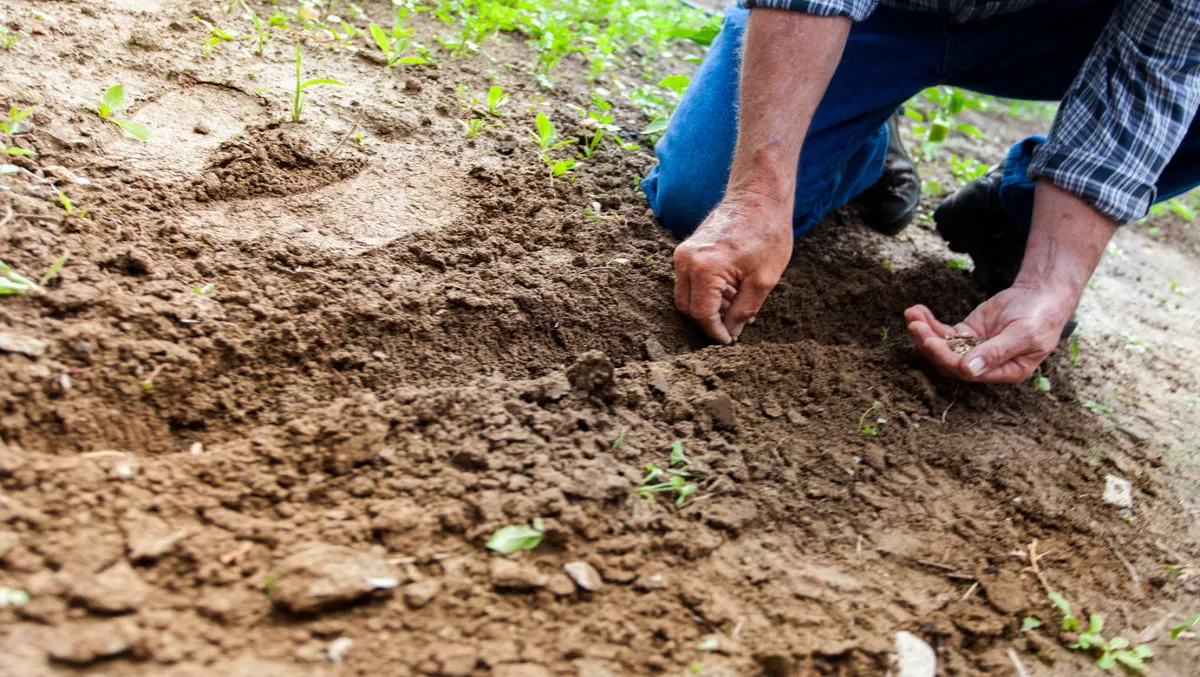 New report shines a light on the reality of sustainability in NZ
FYI, this story is more than a year old
The Colmar Brunton Better Futures 2017 research, which was released this week, surveys Kiwi consumers on a wide range of environmental issues.
The research follows the implementation of the United Nations' (UN) Sustainable Development Goals (SDG).
On September 25th, 2015, the UN unveiled its list of 17 SDGs that aim to end poverty, protect the planet and ensure prosperity for all. These goals came as a part of the UN's wider sustainable development agenda.
The goals are intended to be adopted by countries around the world, including government, private sector, civil society, and citizens.
The goals include actions such as reduce inequalities; affordable and clean energy; sustainable cities and communities; and good health and well-being.
The 2017 Better Futures report aims to determine which of these goals New Zealanders feel most passionate about and want to see prioritised.
New Zealanders' view of the Sustainable Development Goals
The report finds that there is a gender difference in what people see as priorities, with women tending to focus more on basic and fundamental needs, ranking "No Poverty" as the top priority overall.
In order of importance to female respondents, this is followed by good health and wellbeing; zero hunger; climate action; and clean water and sanitation.
Males ranked their number one priority according to the UN's SDGs as good health and well-being.
This is followed by (in order of importance to males): No poverty; decent work and economic growth; equality education; and climate action.
The centre of concern for Kiwis
The report also provides key insights into consumer perspectives on sustainability and how this has changed over time. Almost 90% of Kiwis are worried that not enough is being done to keep our country healthy and safe.
With almost 900,000 adult Kiwis saying they heard of the UN's Sustainable Development Goals, an alarming 87% are worried about how little is being done in these areas.
For the first time since the report's inception in 2009, suicide rates (64%), build-up of plastic in the environment (63%), cleaning up New Zealand waterways (60%) and drugs/alcohol addiction in society (58%) were included in the top 10 concerns for Kiwis.
Colmar Brunton's chief client officer Sarah Bolger says this unprecedented level of concern has seen an increase in the number of New Zealanders taking steps themselves to address these issues, as well as having expectations of businesses and the Government to do more.
"When it comes to social and environmental issues such as protecting Kiwi kids and the increasing cost of living, people are looking to the Government for leadership to address them," she says.
"This was reflected in all the major political parties campaigning on these issues in the lead up to the 2017 election and in the Government's new commitments to sustainability in the coalition agreement."
Bolger says the build-up of plastic in the environment is an example of where consumers, government and business are on the same page, moving to reduce reliance on single use plastic bags.
Sustainable brands
The Sustainable Business Council says it is great to now have a couple of years of data to see how New Zealanders behaviours and views are changing over time.
"This research shows that every year the number of New Zealanders highly committed to living a sustainable lifestyle grows," says executive director Abbie Reynolds.
"When 30% of a population say they are highly committed to living a sustainable lifestyle, they have clearly become a target market in their own right."
Referencing the report's findings, Reynolds says that if seven out of 10 Kiwis can't name a brand they consider a leader in sustainability, there's a huge opportunity for businesses that are doing it well to connect with consumers.
"As conscious consumerism grows overtime, it's increasingly going to be the company or brand's job to help them understand how they can make more sustainable choices."
Public Relations and Corporate Social Responsibility expert Nikki Wright of Wright Communications says consumers need businesses not only doing the right thing but also to connect with them and be clear about what they are doing.
"While brands and businesses are getting better at telling their sustainability stories to consumers, there is still a long way to go," she says. "Almost three quarters of Kiwis are still confused by or struggling to understand what brands are doing in this space."
"Consumers want to support sustainable brands, so if the brands can make it easy for them by telling their stories better, they will sell more goods and services and consumers will feel better about themselves – everybody wins."
In terms of employment, 64% of Kiwis would rather work for a company with strong values even if they are paid less, and 73% says it's important for them to work for a company that's socially and environmentally responsible.
The report names Whittakers New Zealand's most loved brand. The research also names the nation's most sustainable brands with Ecostore, Fairtrade and Tesla topping the list.
Other leading sustainable brands mentioned in the report are:
Meridian
Trade Aid
The Body Shop
Air New Zealand
Fonterra
Whittaker's
Earthwise
Toyota
Z Energy
Ceres Organics
Meridian's CEO Neal Barclay comments on the inclusion of Meridian in the report, "Sustainability isn't a philosophy that sits alongside our business strategy; it's an integral part of our approach to business, and one of the keys to our success in our 18 years of existence."
"As a company that generates all of our electricity from renewable resources, we contribute meaningfully in New Zealand to two of the UN Sustainable Development Goals that are focused on climate change and renewable energy: SDG13 Climate Action and SDG7 Affordable and Clean Energy", adds Barclay.
"Climate change is no longer a topic that is up for debate."
"It is the biggest issue facing the world today and as one of New Zealand's largest businesses Meridian has an important role to play by encouraging sustainable business practices."
Related stories
Top stories