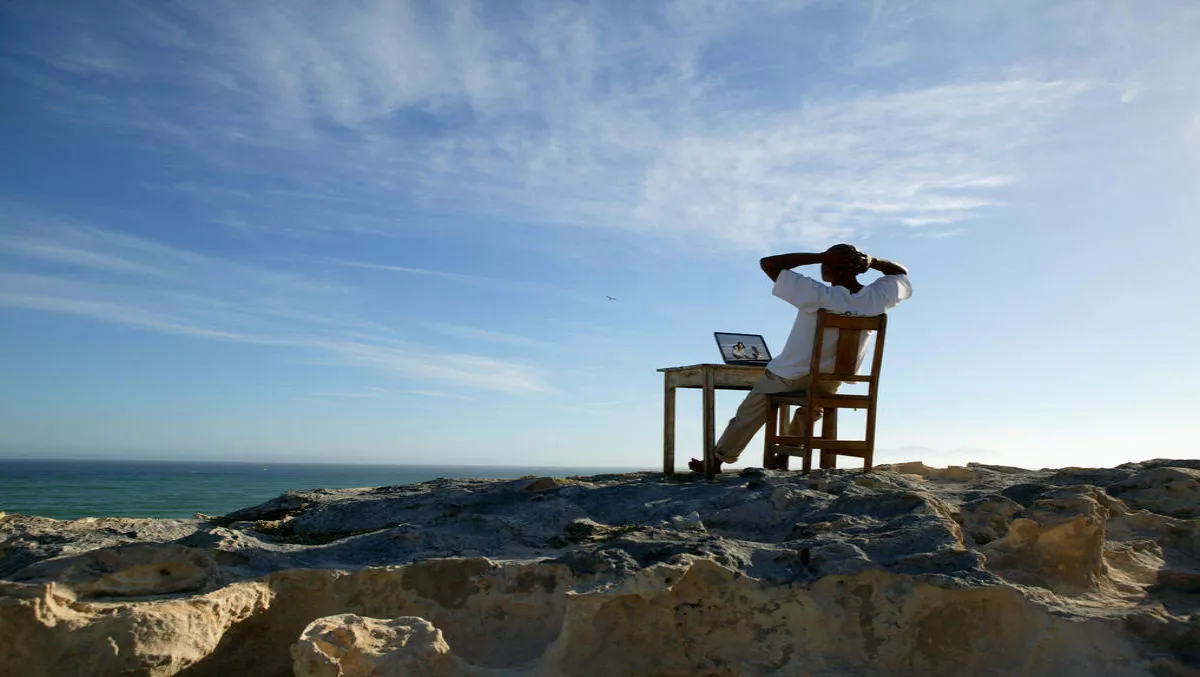 New tech brings the benefits of Azure cloud to remote workers
FYI, this story is more than a year old
Riverbed has previewed the SteelFusion Azure-Ready Edge, a solution helping organisations leverage the Microsoft Azure cloud as primary data center or storage tier.
Extending the flexibility and benefits of Azure cloud storage out to the edge of the network, this solution from Riverbed supports Microsoft Hyper-V as the virtualisation engine and gives remote locations direct access to the Azure cloud for use as a primary storage tier.
This new capability allows data to be provisioned, protected and recovered directly from Azure.
SteelFusion delivers the ability to extend investments in a private data center, the Azure cloud, or a hybrid IT to all edge locations in the business, aiming to offer better agility, data security, application performance and infrastructure flexibility.
Hybrid architectures are becoming the industry standard as organisations look to address the pain of surging capex models by augmenting, and in some cases replacing, traditional data center architectures with cloud-based infrastructure.
But while the cloud promises increased scale and efficiency, it has yet to deliver simplified IT operations at remote sites and branch offices, claims Riverbed.
In fact, the rise of cloud and Internet services has created more complexity and cost associated with managing edge IT.
According to ESG, 91% of enterprise IT executives responsible for remote or branch office (ROBO) decision-making have indicated the cloud has increased IT management complexity.
Riverbed aims to address the complexity associated with managing hybrid applications and services in remote locations with SteelFusion Azure-Ready Edgw, a software-defined platform that centralises remote data and operational processes in the cloud or hybrid cloud.
The platform aims to accelerate IT operations such as backup and recovery, and the enabling of new services, including SD-WAN with Riverbed SteelConnect, firewalls, file, print, as well as line-of-business applications at remote locations.
"We value our long-standing relationship with Microsoft, and with the SteelFusion Azure-Ready Edge, we will provide joint customers with even more options for managing edge IT," says Paul O'Farrell, senior vice president and general manager of SteelHead, SteelFusion and SteelConnect at Riverbed.
"With this solution, organisations will be able to instantly realise the benefits of using Azure cloud storage wherever they do business."
"As we see more and more enterprises implementing a cloud-first strategy, Microsoft Azure has helped customers achieve the efficiency, scalability and cost savings benefits needed to keep pace in the digital age," comments Tad Brockway, partner director program management at Microsoft.
"With Riverbed SteelFusion, we will be extending the same benefits of the Azure cloud to the edge of the network, which remains a critical component to the ongoing success of the business in today's distributed IT landscape."