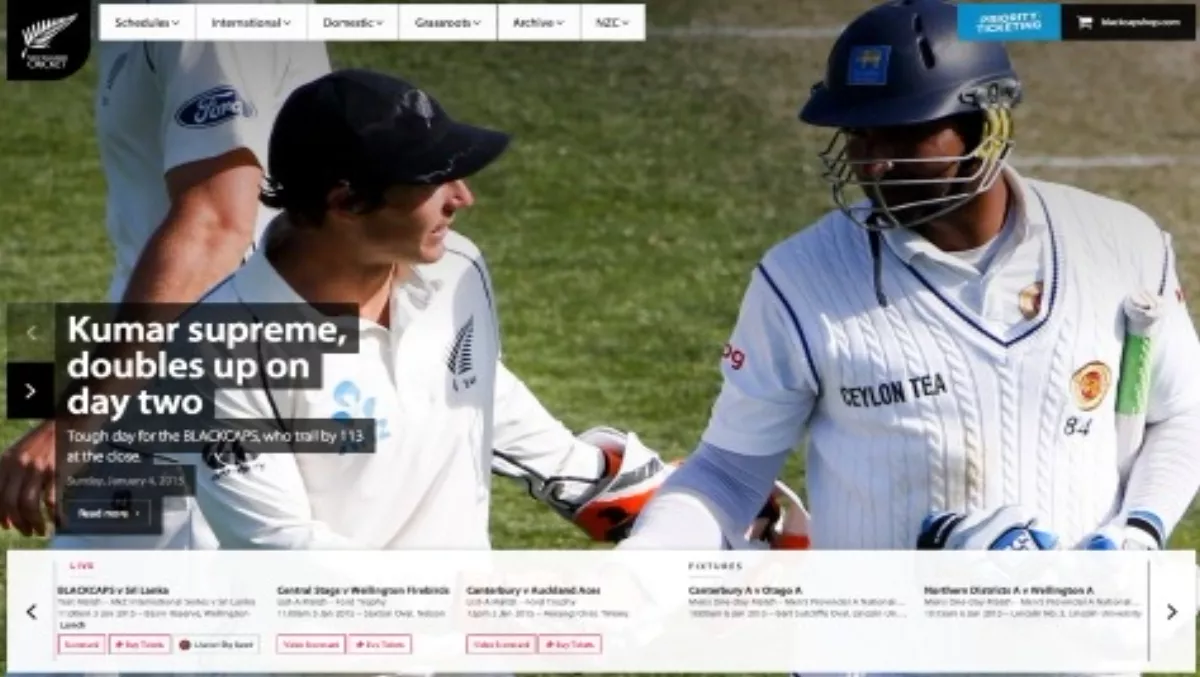 New Zealand Cricket chooses Azure for Black Caps website
By Catherine Knowles,
Mon 5 Jan 2015
FYI, this story is more than a year old
New Zealand Cricket has announced it has migrated its website to Microsoft Azure, the cloud service, in preparation for traffic peaks around the ICC Cricket World Cup in February 2015.
The solution for NZ Cricket includes Azure websites, storage, virtual machines, SQL databases, notification hubs and operational insights.
NZ Cricket needed a solution that would allow for spikes as well as more website traffic overall. The increase in traffic is partly due to the fact that the website is the only site in New Zealand that provides a live scoring feature, with ball-by-ball updates for domestic and international matches.
Up to 20,000 fans may visit the site at any given time to see the scoring stats for as many as eight matches a day and over 250 matches each season. The live stats feature requires a stable and secure platform to cope with this many fans visiting the site at once.
Gus Pickering, NV Interactive technical director, has managed the New Zealand Cricket website for the past six years and says the move to the cloud will give the site the flexibility to be able to handle these extreme fluctuating workloads.
"Blackcaps.co.nz traffic has increased 152% already this season largely due to a big rise in mobile usage, with mobile views increasing 221% in 2014," he says.
"Where we used to have to anticipate the traffic we thought we would encounter for each game and scale up and down manually, by hosting the site in the cloud it will now automatically scale up as needed."
"This represents a sea change in the way we will work as Microsoft Azure is essentially freeing up our team to focus on adding strategic value, while Microsoft manages what's under the hood." says Pickering.
Richard Irvine, New Zealand Cricket online and communications advisor says, "We're now secure in the knowledge that in a World Cup year when we're expecting more traffic than ever before, blackcaps.co.nz is ready to go."