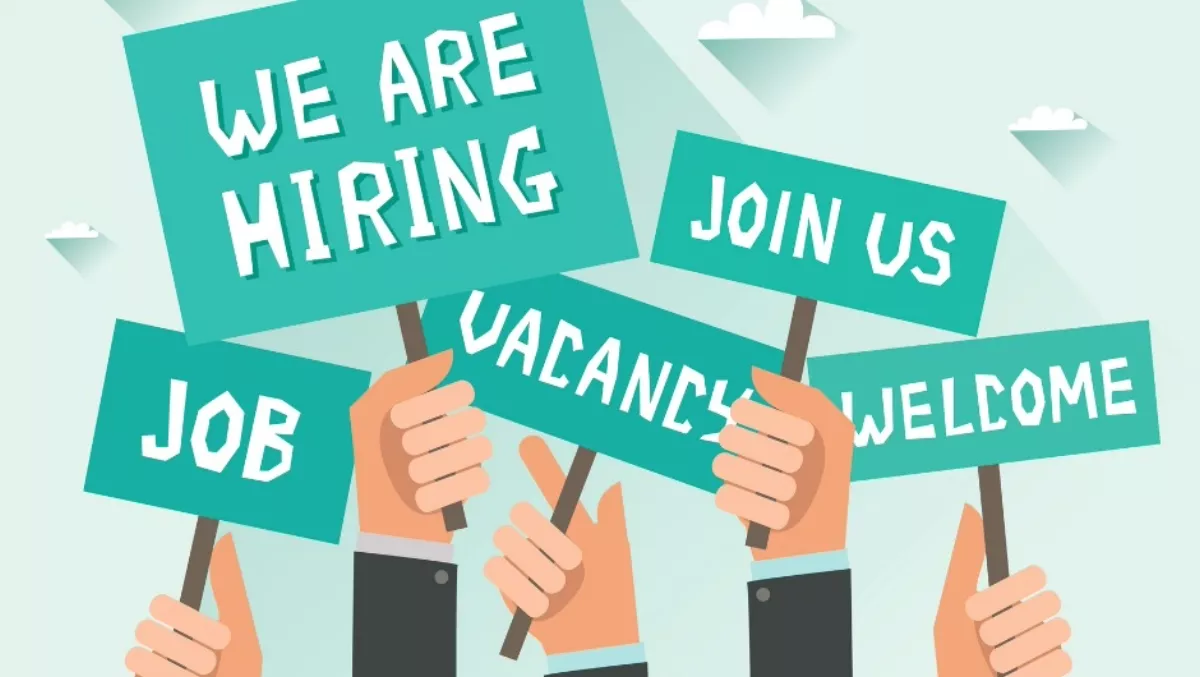 New Zealand's IT industry needs to up its game
FYI, this story is more than a year old
New Zealand's IT industry needs to up its game if it wants to hold on to its talent force.
Less than half of Kiwi tech and digital workers intend on sticking it out at their current jobs for the next year, according to new research from technology and digital recruitment company Global Attract.
The Global Attract New Zealand IT Recruitment Market Insights - Salary Guide, on average, 60% of workers across five key job fields; DevOps and Infrastructure, Financial Services, IT Executive, Software Development, Testing and QA, and Project Management, intend to look for a new role in the next year.
According to Dave Newick, director of Experis and Global Attract New Zealand, the report shows demand for talent is still outstripping supply.
He says New Zealand is a breeding ground for innovation and skilled workers have confidence in the local tech industry and are willing to change roles frequently.
"The New Zealand IT Recruitment Market Insights - Salary Guide shows the main reasons for job-hopping include a lack of training and a lack of flexible benefits," Newick says
"The desire for more annual leave, flexible working arrangements and an enticing annual bonus scheme are also factors behind the movement," he adds.
"Employers need to be smarter about training, recruitment and retention strategies for contractors and permanent staff to avoid and fill voids as skilled workers move around from one job to another," Newick suggests.
The report also indicates that, on average, 22% of those surveyed have not undergone any formal training relating to their role.
According to the report, those most likely to look for another role work in project management; 73% of that talent intend to change jobs in the next year. High demand and lack of supply of skilled workers in this sector are driving contractor growth and mobility. "We are seeing a significant shortage of project managers and business analysts with cloud and digital experience," says Newick.
"Forecast growth in this field and skill shortages will push contracting rates and salaries up, forcing employers to look offshore to fill roles.
The DevOps and infrastructure arena also remains buoyant, with 59% of those surveyed indicating they intend to change jobs in the next year. While this is a growing industry, 27% of candidates have never undergone formal training related to their role.
In the software development, testing and QA space, sentiment is similar, with 56% of professionals intending to change jobs within the next 12 months.
In the IT executive sector, 69% of respondents are either "very" or "fairly" satisfied in their roles, and 54% will be looking to change jobs in the next 12 months.
The results indicate big changes are afoot in the IT executive field as the chief information officer (CIO) role evolves from traditional technology manager to key innovator.
Some 39% of respondents believe the biggest change to role of the CIO is a stronger business focus. A further 17% say CIOs are required to show how and where they add value, 14% think the role is more customer centric and 12% say it's more marketing/digital focused.
The report points to a decrease in the demand for digital strategy and execution experts, chief marketing officers and chief product officers as digital marketing teams are increasingly built on product, marketing and digital development expertise.
"Marketing and IT now sit hand in hand. Senior IT executives must keep ahead of digital transformation trends, UX design and areas where customer interaction is key," Newick says.
"The need for staff with experience in eCommerce and Bitcoin is also set to increase.
Meanwhile, Newick says the biggest challenge for the financial services IT sector is attracting permanent IT professionals to deliver digital initiatives. The survey shows 18% of IT workers in financial services have never had any training relating to their role.
"Large organisations are competing with smaller, more agile digital businesses that offer a greater range of flexibility on benefit and projects, Newick says.
"The key to securing the best candidates in Financial Services is to look at what workers consider important benefits – training, annual bonus and flexible working," he adds.