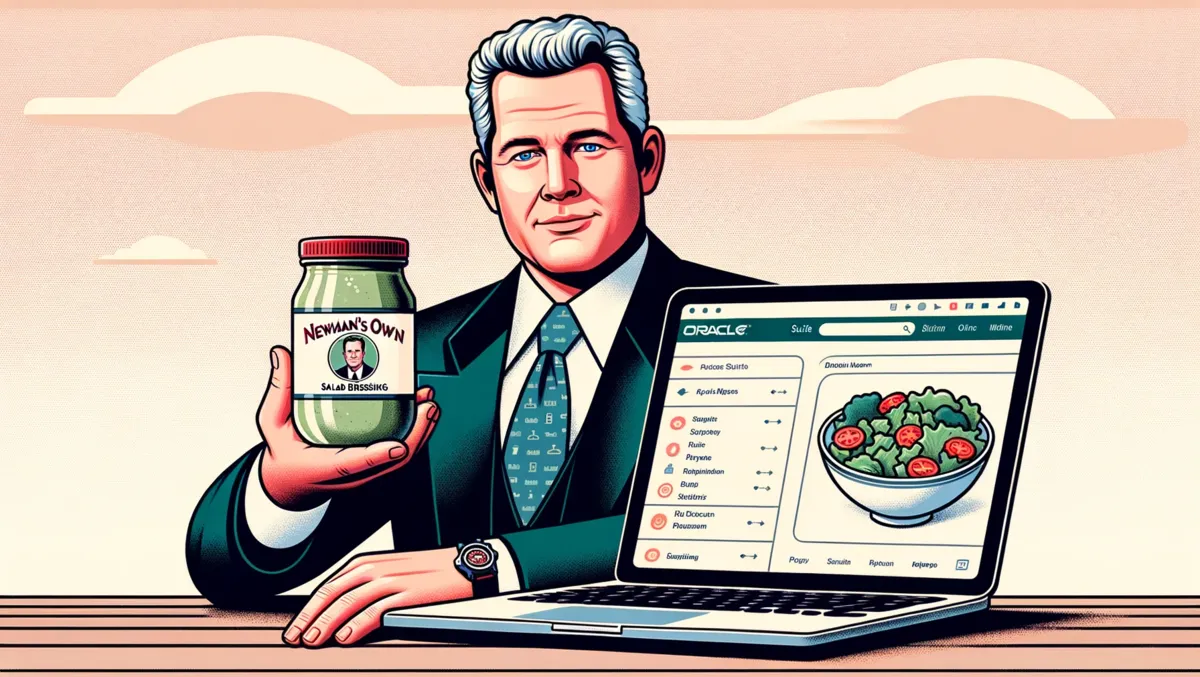 Newmans Own collaborates with Oracle NetSuite to streamline operations
Newmans Own, the food and beverage producer with a philanthropic mission, has partnered with Oracle NetSuite to optimise its operational and financial workflows. Announced at SuiteWorld 2023 in Las Vegas, the collaboration aims to simplify Newmans Own's complex technology stack, reduce operational costs, and improve productivity across its expanding business.
Founded in 1982 by the late actor, racecar driver, and philanthropist Paul Newman, Newmans Own has a unique business model. The company donates "100 percent of its profits to help kids facing adversity." As the company grew and diversified its product offerings—from salad dressings and pasta sauces to pet food—it found that its "existing business systems a mix of various market financial, supply chain and Microsoft-Office tools required manual integrations that created inefficiencies." To address this, Newmans Own selected Oracle NetSuite to establish a new enterprise resource planning (ERP) suite.
David Best, President and CEO of Newmans Own, Inc., explained the need for an integrated solution: "Our previous business systems were inefficient and required continuous, manual updates to adapt to our evolving needs. With NetSuite, we now have one system that connects data across all our operations and product lines, and this has helped support our ongoing growth by improving visibility, productivity, and collaboration across our business."
NetSuite's offerings come with several advantages. Its Revenue Management and Order Management modules enable Newmans Own to increase the speed and accuracy of financial reporting and optimize production, fulfilment, and distribution processes. David Rodman, Senior Vice President of Customer Success at Oracle NetSuite, said, "With NetSuite, Newmans Own has been able to increase productivity across its expanding operations by managing its financial, production, inventory, and order systems in one place."
In addition to improving operational efficiencies, the NetSuite partnership has a philanthropic dimension. "This makes a huge difference to us as every penny we save on operational efficiencies means more money can go towards helping kids who face adversity," said David Best.
Looking ahead, Newmans Own plans to further streamline its business processes by exploring NetSuite Analytics Warehouse for "faster, easier access to actionable insights."
The partnership between Newmans Own and Oracle NetSuite demonstrates how technological solutions can be leveraged not just for profit but also for the greater good, echoing Paul Newman's founding commitment to "give it all away."