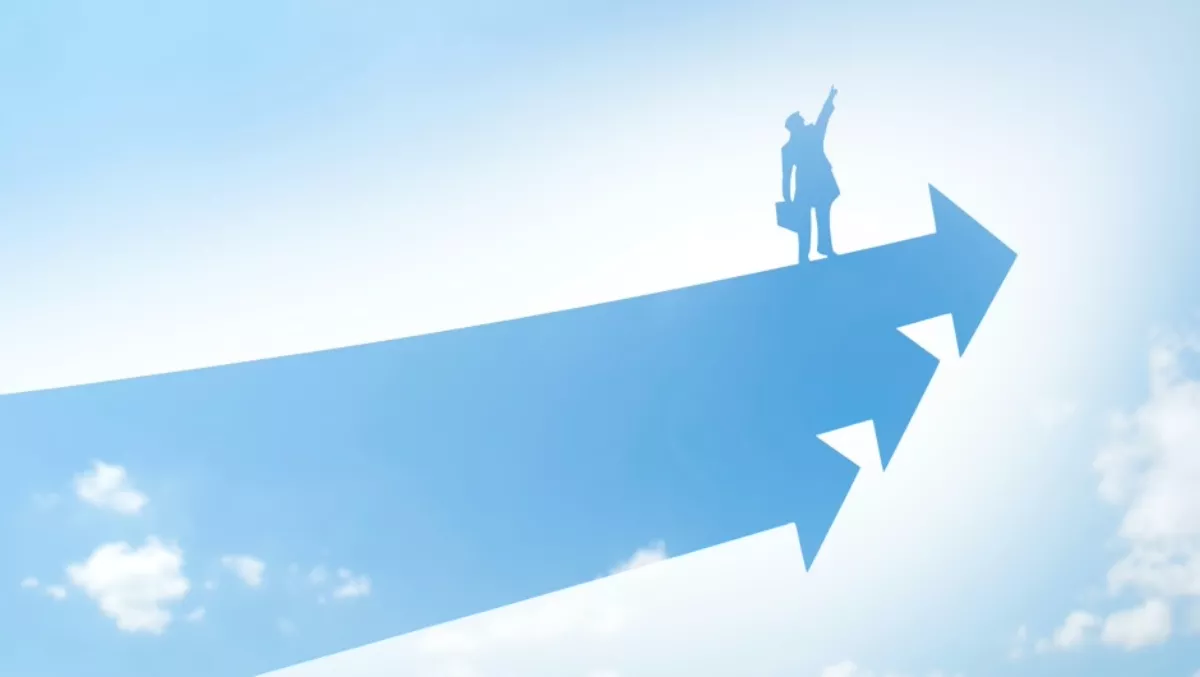 Nintex creates powerful cloud workflow platform that's easy to use
FYI, this story is more than a year old
In just the last few years, we have seen dramatic change around the world. There are now more people, in more places, who are engaging with systems that fuel communications and collaboration than ever before. Disruption is everywhere.
This all makes it harder to coordinate your work across your business. However, it's become clear that organisations that do manage their work processes and drive efficiency across every aspect of their business can uniquely position themselves to exceed and get ahead of their competitors.
It was this vision that Nintex Vice President of Product, Ryan Duguid had in his mind when he spun up a team to build Nintex Workflow Cloud.
"It's very rewarding to have such close alignment between a finished product that was guided by customers and partners, and the original vision," Duguid says. "I had one of our partners reach out to me to say it would help them grow their business, build revenues and even expand in to new markets – that to me is the ultimate reward."
So what is Nintex Workflow Cloud? Well, according to Duguid, it is the fastest, easiest platform for building workflow solutions – a state-of-the-art workflow platform that represents the culmination of everything that the smart chaps at Nintex have learnt over the past decade.
By cloud-enabling its Nintex Workflow Platform, Nintex is set free to build workflows on and across other IT ecosystems, even enabling enterprises to build their own customized SaaS applications when no alternatives are commercially available.
Duguid says a phrase that you will hear a lot within the Nintex walls, is: 'It's easy to build powerful software, but it's hard to make powerful software easy [to use].'
"There are solutions on the market today that can help you achieve very simple task-oriented things – your average tech-savvy person off the street could use them and get an outcome," Duguid says. "However, if you want to scale and automate a range of processes across an organisation or achieve more sophisticated outcomes, you will find limitations.
"The most important thing to know about the Nintex Workflow Cloud is that we believe we've found the right blend of ease-of-use with the ability to drive a powerful outcome as a result, allowing automation of business processes with clicks, not code."
With the myriad of technologies within modern organisations, Duguid says it can be very hard to connect those systems, not just from a data centralization perspective, but in terms of the flow of information and interaction across the systems and the people that work with them every day.
Duguid adds that one of the biggest challenges to overcome in an era of digital transformation is reinventing operational processes to stay nimble and competitive. Business processes lie at the heart of every organisation and should seamlessly connect business stakeholders to content and information stored in any system of record like Salesforce, Box, Dropbox, Office 365, OneDrive for Business, Marketo, Microsoft Dynamics, and more.
"We intentionally built the Nintex Workflow Cloud to connect all the systems that people care about and use every day," Duguid says.
Today Nintex Workflow Cloud offers a range of connectors and is adding more every day. Click here for a complete list.
"We built our cloud platform so people don't have to worry about the minutia of intelligently merging their existing applications and systems – on-premises or in the cloud. To provide powerful technology that transforms how work gets done. To make it easier for people to do their jobs. To empower even more users, developers and IT professionals to automate business processes fast and easy."
Sign up for a free trial of Nintex Workflow Cloud.
Related stories
Top stories