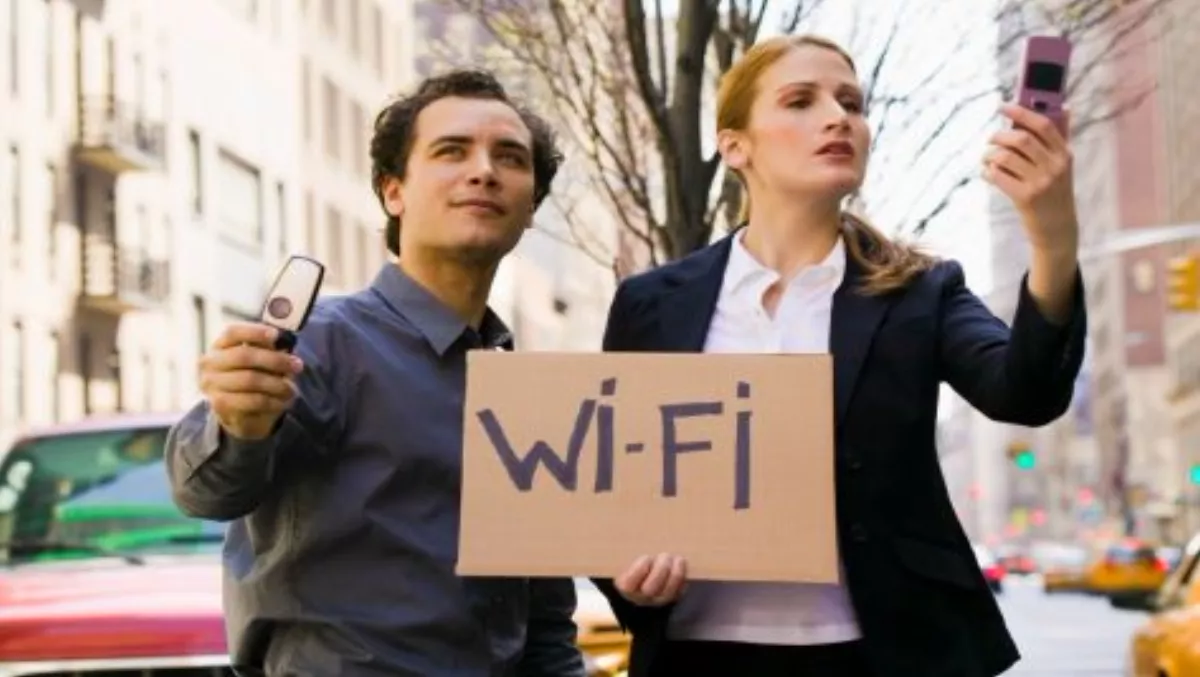 No sex, just Wi-Fi please
FYI, this story is more than a year old
People are doing more on their home networks but are using older wireless technology not suited for multiple-user/multiple-device households, according to new research.
In an IDC InfoBrief, sponsored by network solutions firm Linksys, titled The Home Network, the Neglected Workhorse, IDC sought to understand the behaviours of wireless internet use.
The research found wireless internet access ranked second of the things that people would not live without. Food ranked number one, followed by Wi-Fi, smartphones and sex.
The survey found 84% of the respondents were streaming movies/TV and another activity such as streaming music, playing games, or surfing the internet at the same time.
Nearly 50% of respondents still use routers running versions of Wi-Fi at least 12 years old, while two thirds of the respondents said they had at least five devices connected to the internet and in use at the same time.
More than half of survey respondents said they frequently or always experience buffering, interruptions or other performance issues on their home network.
According to the research, 84% of respondents cite performance as a key attribute to their router buying decision, far out-distancing range, security and even price.
The survey found the average selling price of routers is growing too, with respondents saying they would spend an average of $84 more than otherwise if they were confident their router would eliminate performance issues.
To address this, Linksys announced the availability of the first MU-MIMO enabled Wireless AC router, the Linksys Max-Stream AC2600 MU-MIMO Smart Wi-Fi Router (EA8500). The Linksys router leverages the 802.11ac Wave 2 MU-MIMO (Multi-User, Multiple-Input, Multiple Output) technology, which helps ensure uninterrupted Wi-Fi connectivity to all the devices in the home and function as if multiple devices have their own dedicated router. "MU-MIMO technology totally revolutionises the wireless experience in today's home", says Greg Morrison, business manager, Linksys ANZ.
"The average home has more than eight devices connecting to the Internet with as many as five simultaneously, and they're not used for just sending emails and tweets," he says.
"We're streaming movies and TV shows in high definition, we're video chatting with our friends and family, and we're playing video games against competitors around the globe concurrently.
"All these activities rely on internet connection and the humble router is at the heart of the connected home, fundamental, but too often overlooked," says Morrison.
"The Linksys EA8500 will provide families with dedicated bandwidth for their devices simultaneously which will enhance their overall experience so they won't see that buffering icon when streaming a movie or listening to choppy music or worse, playing games with lag," he explains. "As a result, it may also serve to reduce arguments and increase home harmony." Morrison says the survey shows more households are online with multiple devices, and that there were an average of five devices connected and in use at a time and more than half of users are having buffering and lag issues.
"People are looking for Wi-Fi that has strong performance, which is why they are willing to pay more for a router that enables them to connect multiple devices simultaneously and not experience any performance issues," he says. Morrison says the Linksys AC2600 MU-MIMO router will help address these issues customers are having and into the future, as MU-MIMO becomes the next major Wi-Fi technology in the market.
Related stories
Top stories