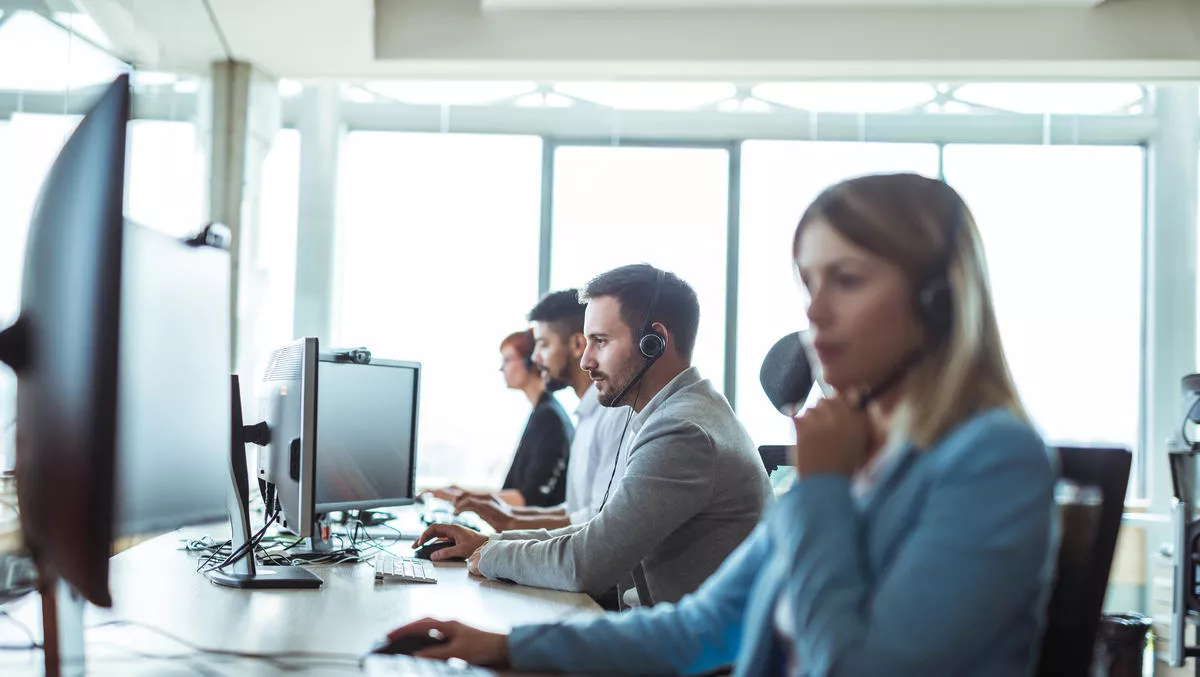 Nuance revamps AI authentication to protect seniors from fraud
FYI, this story is more than a year old
Nuance Communications has today announced an update to its Gatekeeper solution, a biometric authentication and fraud detection tool for call centres.
The new enhancements are aimed at protecting seniors – the tool utilises intelligence voice detection capabilities to let enterprises identify if callers are over the age of 65 and, if so, prioritise their call, get them to a live agent for service and better protect them from fraud.
It comes as reports and studies continually show older people – aged 70-79 – are the hardest hit by fraud, with an average loss of US $45,300, according to the US Consumer Financial Protection Bureau.
While many others primarily interact with businesses on digital platforms, older people are at an even higher risk of being defrauded as cyber attackers use the COVID-19 crisis as an opportunity to obtain personal information.
Nuance says its biometrics technology proactively prevents fraud across voice and digital channels by using fourth-generation deep neural networks to allow individuals to use their voice, behaviour, and other characteristics for authentication.
Nuance's Gatekeeper solution is able to identify users from the way they talk, tap and text, which can be key indicators of the age of a caller.
The solution also accounts for the frustration felt by older people who have trouble keeping track of passwords and pins with alternative methods of authentication – while ensuring others cannot easily socially engineer their way into those seniors' accounts to steal information.
"Our advanced intelligent detection algorithms can detect unique characteristics that are common in a broad age group to enable more effective and efficient customer protection and service," says Nuance security business general manager Brett Beranek, General Manager, Security Business, Nuance.
"We've enhanced this capability and are rolling it out to our entire customer base immediately to help them leverage the power of AI to support their most vulnerable consumers during the pandemic and well into the future.
Nuance's update comes just over a month after the company announced an AI-powered tool designed to alleviate customers' frustration through preventing them being put on hold whilst calling.
The solution, called Nuance Voice-to-Agent, lets customers leave a voice message of any length to explain their issue and requests. Voice-to-Agent then uses conversational AI to automatically convert the customer voice message into text, then uses natural language understanding to understand the customer request and route to the best agent or agent pool.
As frustrations and stress levels are especially in the era of COVID-19, Nuance says the tool was designed to make customer service as smooth as possible within the realm of call centres.

"In any situation where an organisation is facing a surge in callers, the ability to quickly understand the call context removes the heavy burden on call centre agents and makes for a better customer experience," says Nuance general manager and head of the intelligent engagement business Tony Lorentzen.
"Instead of waiting on hold, they can simply leave a voice message and get their question answered via an SMS chat.
"Because our platform is unified, not only is it easy for customers to solve for high-demand times, but it also brings channels together in a controlled way that can simultaneously accelerate digital-first strategies and future plans.