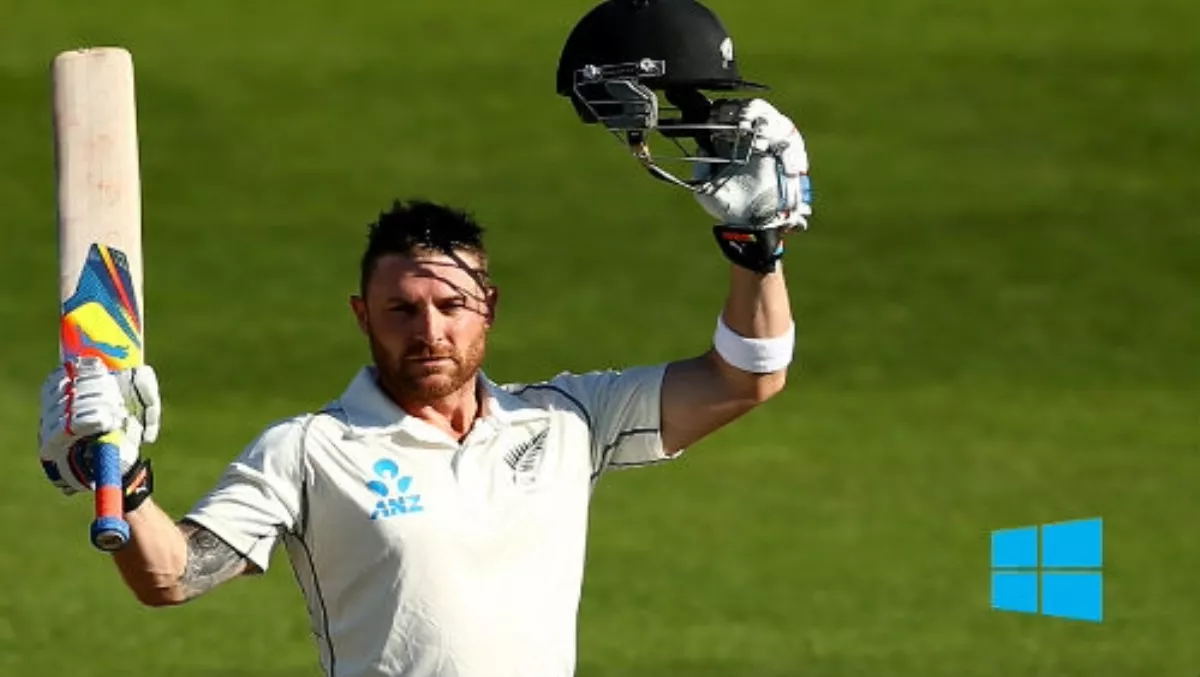 NV Interactive: Windows 8 Not Out…
Tue 16 Sep 2014
FYI, this story is more than a year old
Upon walking to the middle, Matt Pickering won the toss - he chose to bat, with Microsoft's new OS as his opening partner.
Scores of global awards, apps and accolades later, NV Interactive's founder is effectively Windows 8 Not Out, with an asterisk to his name and an expanding business to match.
Taking time out from his hectic Worldwide Partner Conference 2014 schedule, Pickering spoke to Techday about his relationship with Microsoft, and how a pipe dream in Christchurch transformed into the world's market leader in app innovation and development.
"For us Windows 8 was, and still remains, a pure numbers game," says Pickering, who created the universally popular ESPN Cricinfo app, cited by Microsoft as a "stunning example of what Windows 8 technology can do."
"We've maintained a lot of trust in Windows 8 since the beginning and believe the Windows platform will always be ubiquitous - it is simply too big to fail in our eyes."
Sitting proudly at the intersection of technology and design, Pickering leads a team rich in Kiwi tradition and flair, crafting digital experiences which have propelled the company onto the global stage.
A key Microsoft ally, NV Interactive claimed the Worldwide Partner of the Year 2014 - Innovative Technology in Washington D.C., an honour which follows six previous Microsoft partner accolades, plus a raft of other design and web development awards.
While admitting it's not his greatest motivation, Pickering accepts the awards are an endorsement of the progress the company is making within the market, a market they now lead.
"It's nice to be recognised and we have a great working relationship with Microsoft," adds Pickering, referring to the company's partnership with ESPN, dating back to 2006.
Entrusting the Wellington-based company to create a new Windows 8 app for the world's most popular cricket website, ESPN Cricinfo, the project proved the catalyst for a watertight partnership, which still operates at the highest level today.
"The ESPN Cricinfo app was the first specialist Windows 8 app we built for cricket," recalls Pickering, who also enjoys a strong relationship with New Zealand Cricket.
Seen as a game-changer within the market, ESPN Cricinfo was one of only 200 apps in the newly launched Windows 8 app store in 2006, which to this day remains a testament to NV Interactive's ability to build apps from a fan's perspective, on a Windows platform.
"We've positioned ourselves as one of the premier Windows 8 app shows in the world," adds Pickering, who also counts BBC, New Zealand Sugar and Lonestar as clients.
"A lot of planning went into understanding how fans use their devices and how they follow cricket in particular, especially through ESPN Cricinfo.
"As a result we created a data model specific for the game of cricket which accounts for all the peculiar rules and points scoring.
Loyal to how fans follow cricket, the app offers live ball-by-ball scoring, comprehensive news, features and editorial content, fusing functionality with beauty in a way unseen at the time.
So much so that Microsoft cited the app as a stunning example of what Windows 8 technology can do, leading to glowing references from ESPN Social Media Manager Will Luke.
"The ESPN Cricinfo app is the most beautiful app we've done as a company," he adds. "I'm absolutely delighted with every aspect of the build."
Despite receiving international praise, Pickering stills operates as a humble businessman, keen to knuckle down and sink his teeth into exciting new projects, utilising a business model which is the envy of many across the world.
To define company, or the capabilities of Windows 8, around the ESPN Cricinfo app would be wrong however, given the vast array of other groundbreaking projects coming out of the NV Interactive offices on a daily basis.
Proud of its origins and excited by its future, as the Windows app store expands don't expect to see NV Interactive anywhere but the crease, at business end, hitting the competition for six...
For more information visit www.nvinteractive.co.nz