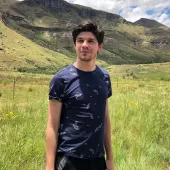 By Jacques-Pierre (JP) Dumas, Reviewer
NVIDIA recently introduced NVIDIA HGX-2, the first unified computing platform for both artificial intelligence and high-performance computing.
The HGX-2 cloud server platform, with multi-precision computing capabilities, supposedly provides unique flexibility to support the future of computing.
It allows high-precision calculations using FP64 and FP32 for scientific computing and simulations, while also enabling FP16 and Int8 for AI training and inference.
This unprecedented versatility meets the requirements of the growing number of applications that combine HPC with AI.
A number of leading computer makers today shared plans to bring to market systems based on the NVIDIA HGX-2 platform.
HGX-2-serves as a "building block" for manufacturers to create some of the most advanced systems for HPC and AI.
It has achieved record AI training speeds of 15,500 images per second on the ResNet-50 training benchmark and can replace up to 300 CPU-only servers.
It incorporates such breakthrough features as NVIDIA NV Switch interconnect fabric, which seamlessly links 16 NVIDIA Tesla V100 Tensor Core GPUs to work as a single, giant GPU delivering two petaflops of AI performance.
The first system built using HGX-2 was the recently announced NVIDIA DGX-2.
HGX-2 comes a year after the launch of the original NVIDIA HGX-1, at Computex 2017.
The HGX-1 reference architecture won broad adoption among the world's leading server makers and companies operating massive data centers, including Amazon Web Services, Facebook and Microsoft.
OEM, ODM Systems Expected Later This Year Four leading server makers, Lenovo, QCT, Supermicro and Wiwynn announced plans to bring their own HGX-2-based systems to market later this year.
HGX-2 is a part of the larger family of NVIDIA GPU-Accelerated Server Platforms, an ecosystem of qualified server classes addressing a broad array of AI, HPC and accelerated computing workloads with optimal performance.
Supported by major server manufacturers, the platforms align with the data center server ecosystem by offering the optimal mix of GPUs, CPUs and interconnects for diverse training (HGX-T2), inference (HGXI2) and supercomputing (SCX) applications.
Customers can choose a specific server platform to match their accelerated computing workload mix and achieve best-in-class performance.