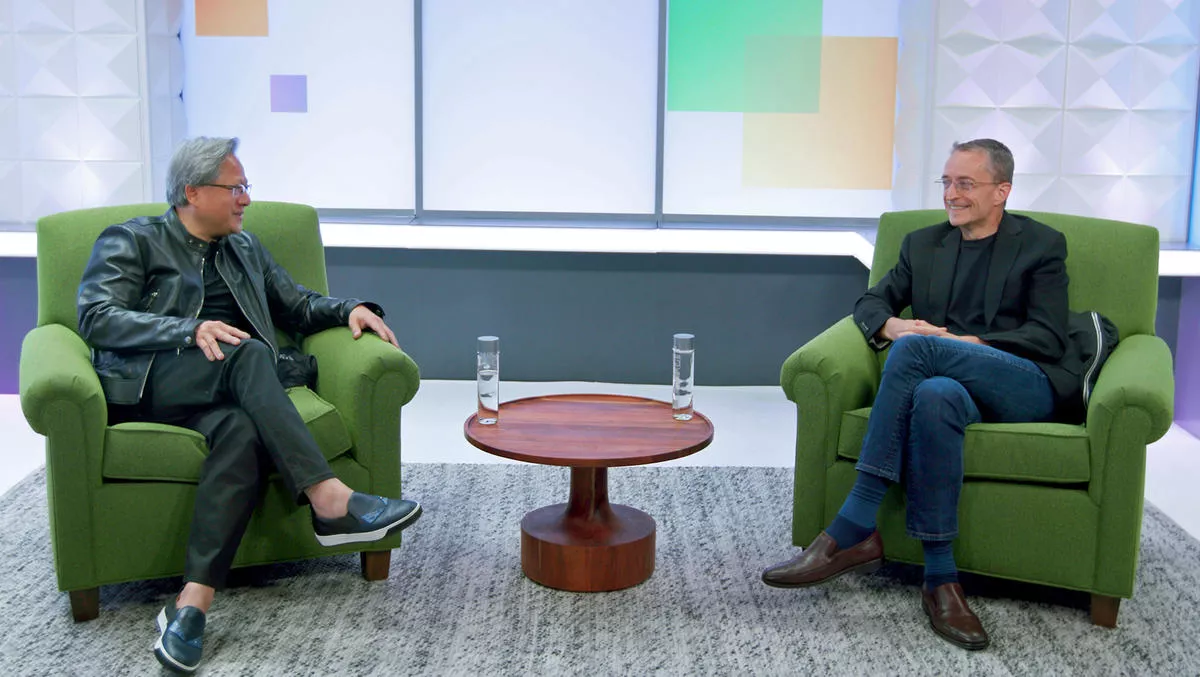 NVIDIA & VMware on a mission to bring AI to 'every enterprise'
Thu, 1st Oct 2020
FYI, this story is more than a year old
NVIDIA and VMware are on a mission to bring artificial intelligence (AI) to 'every enterprise'. VMware CEO Pat Gelsinger declares that the partnership is a 'true democratisation' of powerful technologies.
"We're also collaborating to define a new architecture for the hybrid cloud—one purpose built to support the needs and demands of the next generation of applications. Together, we're positioned to help every enterprise accelerate their use of breakthrough applications to drive their business.
The two companies will enable AI software currently available on the NVIDIA NGC hub to be directly integrated into VMware vSphere, VMware Cloud Foundation, and VMware Tanzu, with the aim to help enterprises accelerate AI adoption and deploy AI-ready infrastructure across the cloud, data center, and edge.
The companies state that data scientists, developers, and researchers will be able to leverage NVIDIA NGC's cloud-native, GPU-optimised containers, models and industry-specific software development kits.
Currently, NGC software is supported on a select set of pre-tested NVIDIA A100- powered servers expected from system manufacturers including Dell Technologies, Hewlett Packard Enterprise (HPE) and Lenovo.
NVIDIA and VMware will also build on their relationship to deliver a hybrid cloud architecture based on SmartNIC technology.
NVIDIA BlueField-2 and VMware Cloud Foundation will provide infrastructure built for AI, machine learning, and data-centric applications. The new architecture will also extend the VMware Cloud Foundation operating model to bare metal servers.
Additionally, a new security model ensures that SmartNICs and programmable DPUs help to offload critical data center services, hypervisor, networking, security, and storage tasks away from the CPU.
Enterprises that leverage the NVIDIA BlueField-2 DPU with VMware Cloud Foundation could potentially accelerate a wide range of next-gen and general-purpose applications, deliver programmable intelligence and operate a distributed, zero-trust security model across data centers, the edge and telco clouds.
NVIDIA founder and CEO Jensen Huang says, "AI and machine learning have quickly expanded from research labs to data centers in companies across virtually every industry and geography.
He says the partnership will turn enterprise data centers into accelerated AI supercomputers.
He continues, "NVIDIA DPUs will give companies the ability to build secure, programmable, software-defined data centers that can accelerate all enterprise applications.
The two companies say that they are conducting extensive software engineering on the NVIDIA and VMware enterprise AI and accelerated computing platforms. Enterprises can sign up for availability updates on NVIDIA's website.
The announcements come as part of VMware's VMworld 2020 event, happening this week.