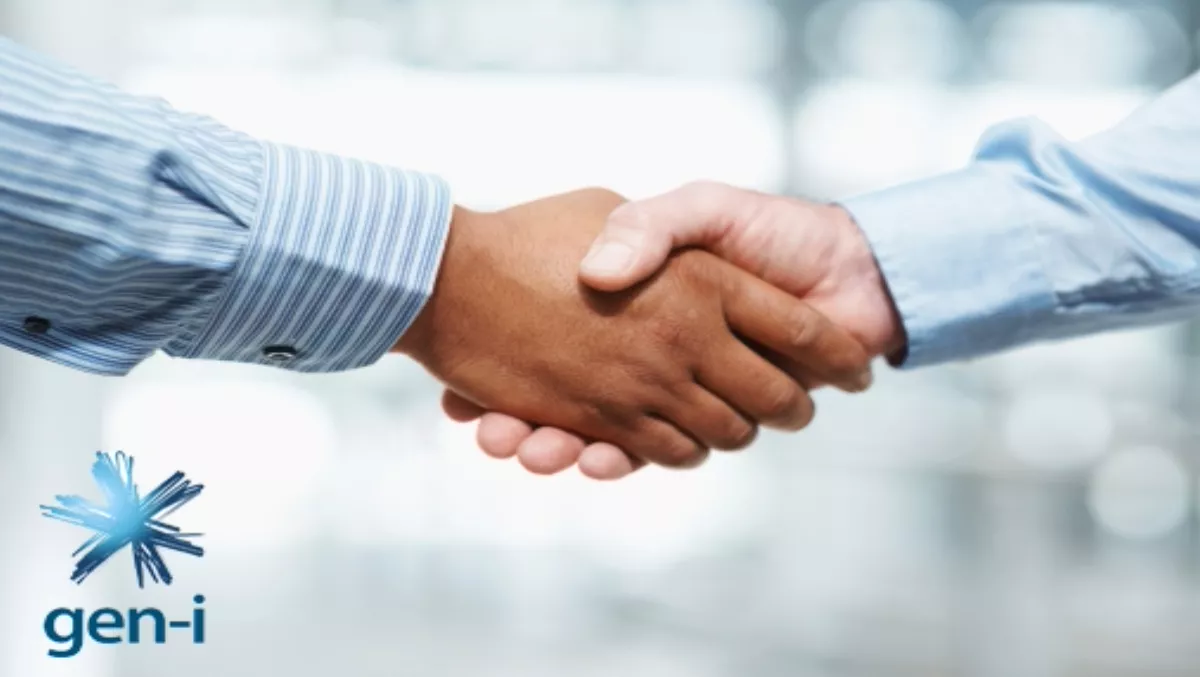 NZ first as Gen-i and Interactive Intelligence partner to transform contact centres
FYI, this story is more than a year old
Telecom's ICT services division Gen-i and Interactive Intelligence have partnered to bring the first fully monitored, managed and integrated cloud contact centre solutions into the New Zealand market.
This means Gen-i clients can now fully outsource the technology solutions they need to deliver highly personalised service to their customers, freeing up both people and capital.
A leader in software and services specifically designed to improve the customer experience, Interactive Intellignece's all-in-one contact centre suite Customer Interaction Center (CIC) integrates across applications and systems with the aim of "increasing efficiency, achieving time and cost savings and improving an organisation's ability to connect and engage effectively with their customers."
Through partnership with Interactive Intelligence, Gen-i will offer CIC as a fully managed on-premise or cloud solution, integrated with Microsoft Lync or delivered over the customer's existing platform. Gen-i can also integrate CIC with its Voice Connect service for clients looking to fast-track their journey to a digital environment.
Gen-i Head of Collaboration Leanne Buer says the partnership with ININ enables Gen-i to bring world class contact centre solutions to the New Zealand market, enhanced by quality local support.
"As the 'shop window' for many organisations, contact centres are business critical but they can also be complex and costly to run," Buer says.
"Our new fully managed cloud solution removes a lot of the cost and complexity, while also improving the experience our clients can give their customers through cutting edge applications like real time speech analytics.
"The ability to also integrate the contact centre with Microsoft Lync and Voice Connect means our customers can address the contact centre as part of a broader digital transformation strategy."
Interactive Intelligence Vice President Australia, New Zealand and Japan, Brendan Maree adds: "Our proven and practical solutions, combined with Gen-i's reputation for understanding not just technology, but how to best design and configure it to align with strategic business objectives, makes this a truly value-added partnership.
"New Zealand enterprises looking to leverage the CIC solution will benefit from the considerable expertise and support Gen-i can provide across both telco and IT aspects of the contact centre."
Gen-i is currently delivering fully managed hosted and on-premise CIC options and will be transitioning clients to the fully scalable cloud contact centre solution early in the new financial year. Gen-i's CIC solution is hosted by sister company Revera.
CIC provides multichannel contact centre, unified communications, and business process automation capability. Applications include multichannel routing and queuing, interactive voice response, call and screen recording, predictive dialing, workforce management, real-time speech analytics, and customer feedback management.
Interactive Intelligence first received Lync Qualification for CIC interoperability in 2010. Last month, CIC achieved Lync 2013 Qualification in the contact centre category demonstrating interoperability with Microsoft Lync Server 2013.
Related stories
Top stories