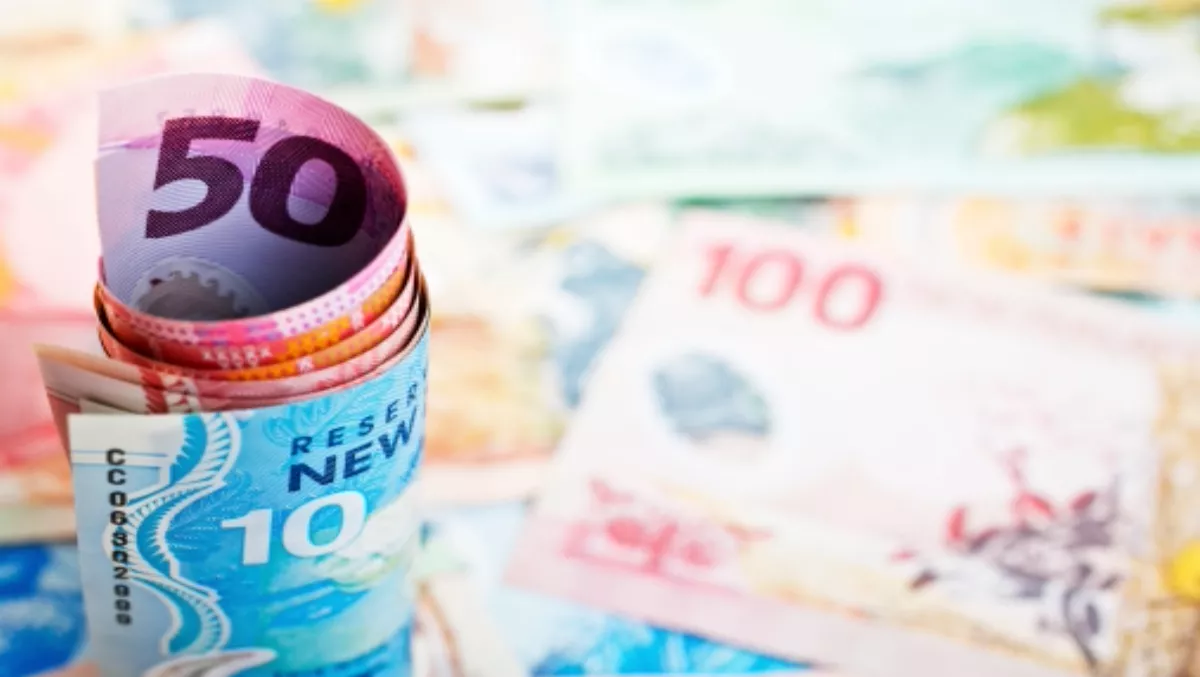 NZ ICT market dries up as professionals seek lucrative contracts
FYI, this story is more than a year old
A skills shortage is being felt in New Zealand's booming ICT industry where professionals are reverting to contracting to reap the financial rewards, according to a new market report.
Candidates are holding out for well paid contract roles, rather than take permanent roles as the local software development sector breaks new international markets.
The Candle Market Update released today shows the only category in oversupply of talent is project management.
"It's a candidate short market where over the last couple of months, the candidate switch has 'turned off'," says Troy Hammond, Country Manager, Candle NZ.
"Candidates know when the market is going well and they're making hay while the sun shines. Everyone is going out contracting again."
The Candle Market Update shows the most sought after skills in the next 12 months will be those supporting the growth of software and web based software companies: skills in C# and Java Script frontend IOS and UX, web based development and design tools.
With this new found local confidence, the off-shore flow of IT talent has reversed and Kiwi professionals are coming home from Australia, the US and UK.
Hammond says the situation was remarkably different across the ditch in Australia where there is a growing glut of IT professionals, partly due to a trend to offshore work and a failure to capitalise on local innovation.
Positive business sentiment in New Zealand, along with flexible workforce structuring, should continue to give the local ICT sector an ongoing advantage, the report says.
"Australia has been outsourcing offshore which has brought parts of its ICT sector to its knees, but there are other underlying structural differences that are giving kiwis the advantage," he adds.
"In New Zealand our exports of computers and information services is healthy in comparison.
"Our exports of computer and information services grew on average by 7.3 per cent per year in the five years to 2013, reaching $A452 million.
"Over the same period, Australia's exports of computer and information services grew on average by 1.5 per cent year, to $A1,768 million.
"Aussie ICT firms have battled with a high dollar but our businesses have faced similar issues."
The report says the flexibility of New Zealand's labour market, where the share of workers on individual contracts is higher than in Australia, is an advantage.
This flexibility incentivises employers to take on new workers, and allows them to quickly adjust their labour arrangements. Australian businesses lack this flexibility.
By 2019 in New Zealand, where bosses have flexibility and more incentive to hire, the unemployment rate will be 4.5 per cent, while in Australia it will be 5.5 per cent.
Another advantage is the confidence of the kiwis to 'give it a go'. It's not just proving gold for local development shops, it's pulling in professionals from other markets.
The New Zealand ICT industry has also spawned the likes of Xero, a Wellington based cloud financial software with global customers, Auckland based Movio, an analytics and targeted market solution for movie marketers and Silverstripe, a content management software house.
The reconstruction of Christchurch is rewriting its culture with the earthquake torn city now 'buzzing' and becoming a product development type shop steeped in innovation.
"Some local developers are getting together and sharing facilities and that's driving the typical Kiwi innovation way of 'having a go yourself' and driving the need for developers," Mr Hammond said.
New Zealand ICT Market Update - Around the regions
Auckland...
The economy is growing, buoyant and companies are aggressively growing their head count. Small product development shops, mostly standalone bespoke developers or product developers and often teams of 30-50 people, are doing well.
Companies like Movio, a unique analytics and targeted market solution for movie marketers, have an open head count to just continue to grow in the marketplace. Silverstripe, a content management software solution provider, won the 'all of government offer' have grown dramatically across Wellington and are growing in Auckland as well.
The biggest single demand is for phone app developers like iOS and there's a significant demand for C# developers. There's also demand in the frontend Java space, which is the web based Java with new of GUI (graphical user interface) capabilities, like AngularJS.
As New Zealand companies move to the cloud, people with VMware and Citrix skills are in demand. Conversely, the need for typical server engineers is fading out.
Wellington...
Wellington is seeing a dramatic increase in contracting month on month, a situation set to continue until new budgets come out in June.
This is coming from the top as Prime Minister John Keys takes an approach not to hire full time employees to reduce government headcounts. The last review of the 'all of government spend' showed permanent hires down by about 30 per cent and contracting up about 35 per cent.
The skill sets in demand in Wellington are .Net developers, C#, and Java developers mainly for Customs and Ministry of Social Development, arguably one of the biggest users of contract services in government.
While government has been the main driver, private companies, such as consulting firm Datacom and Xero, are hiring.Xero's cloud based financial software has created a bit of a whirlwind involving New Zealand's Inland Revenue Department (IRD) game changing decision to to allow people to host financial data in the cloud.
IRD has to play catch-up with their integration in terms of allowing Xero and others like MYOB to provide the integration software that fits in between it and the provider. IRD's business transformation cost is reported to be $NZ2 billion as they bring in third party consultants where traditionally it's been largely done in-house.
New Zealand's Customs department is doing a joint border management software system which is absorbing a lot of IT talent which will continue for up to 12 months.
Christchurch...
Christchurch is buzzing. It's now a software product shop with innovation in and around the city. Companies like Allied Telesis, Wynyard Group, Telogis, and Orion Health, a large health based application developer, ARANZ Geo, geographical information systems developers, and Tait Communications, have attracted a diverse range of IT professionals over the years.
Christchurch's start-up environment has been likened to the early days of Silicon Valley in California with venture capital and other funding sources investing in small IT companies.
Christchurch, like Auckland, is requiring C# developers from graduate to senior level, right across web based or application based and enterprise applications.
Many developers are going out on their own and getting government assistance as start-ups or, in some cases, to get back on their feet following the earthquake.
Some local developers are getting together and sharing facilities driving the typical Kiwi innovation way of 'having a go yourself' which is driving the need for developers in the .Net and Java space. Larger software product shops are seeking automation test analysts.
Related stories
Top stories