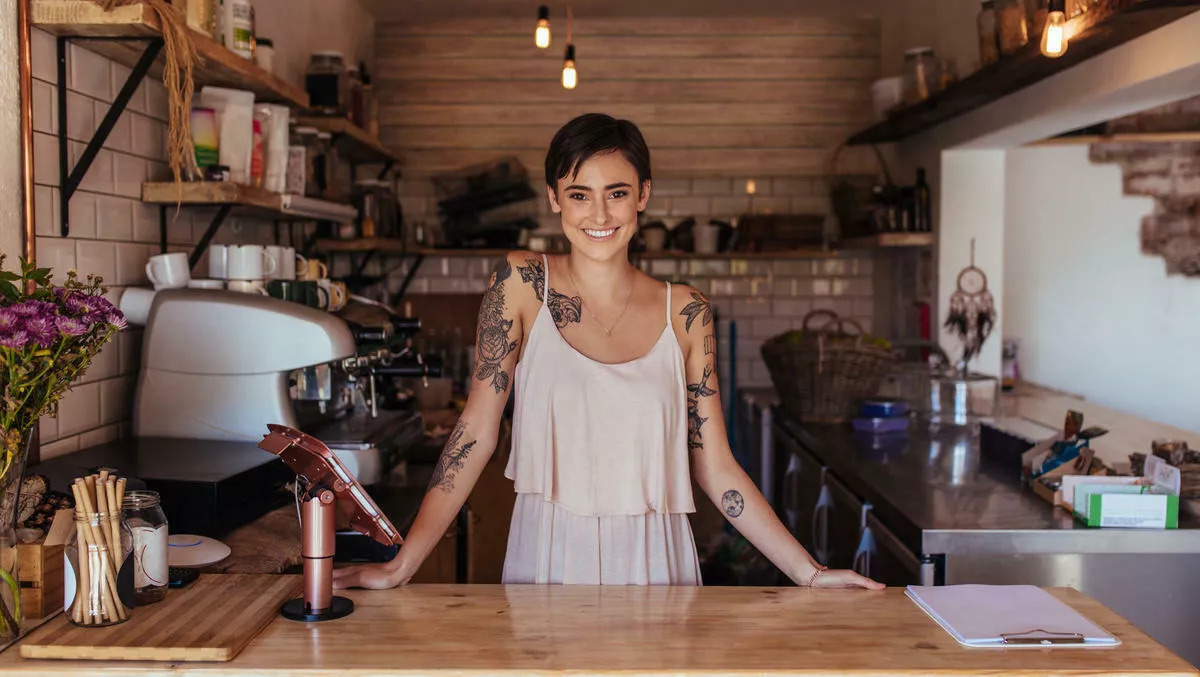 NZ takes #2 spot in best markets for women entrepreneurs
FYI, this story is more than a year old
New Zealand is second only to the United States for being the most conducive country to women's entrepreneurship, a new report from Mastercard revealed today.
The third edition of Mastercard Index of Women Entrepreneurs analysed 58 markets across the globe, including several nations in Asia Pacific. The markets represent almost 80% of the world's labour force, Mastercard says.
The Index indicates where women entrepreneurs are most likely to thrive; by studying components such as (i) Women's Advancement Outcomes, (ii) Knowledge Assets - Financial Access, and (iii) Supporting Entrepreneurial Factors.
The results found that New Zealand, Singapore, and Australia are top Asia Pacific countries where women are able to make business inroads, and where support for small businesses is strong.
According to the Index, those three markets are also driven by a culture of encouragement and innovation, as well as creativity, risk-taking, and success through personal perseverance.
Mastercard's executive vice chairman Ann Cairns says that women-owned and led businesses are strong catalysts for business growth.
"With this study, we are shining a light on those under-represented because even today, inequality and exclusion still hold women back. At Mastercard, we believe good ideas come from everywhere.
"Now is the time for governments and organisations to power together to support women to advance their businesses by eradicating gender-bias and ensuring greater access to education and financial inclusion.
Top performers in Women's Advancement Outcomes (Component i). Women in Asia Pacific continue to make strong strides in terms of their ability to thrive as business leaders or professionals, with four markets appearing amongst the top 10 globally: Philippines (#1), Thailand (#4), Vietnam (#7), and New Zealand (#10).
Top performers in Knowledge Assets - Financial Access (Component ii). Women in Asia Pacific are taking a prominent lead globally in their inclination to borrow or save to start a business, as well as their access to financial services/products, and tertiary education: Malaysia (#1), Singapore (#2), Korea (#3) and Vietnam (#5).
Mastercard comments, "However, what's also noteworthy is that the degree of knowledge assets and financial access does not have a direct bearing on women's inclination towards, or ability to thrive, in business or entrepreneurship. For instance, in some markets, the research revealed that despite underlying conditions being highly conducive and enabling in terms of being high income, having excellent infrastructure and supportive government initiatives, women's business ownership rates remain low (Malaysia: 16.2% female out of total business owners, Singapore: 26.3% and Korea: 16.8%)."
Top performers in Supporting Entrepreneurial Factors (Component iii): Women entrepreneurs in many Asia Pacific markets are driven by favourable and enabling conditions in their geographies such as high ease of doing business, positive cultural and social regard for entrepreneurship, high quality of governance, availability of skilled employees, proper business regulations and procedures such as intellectual property protection, and ease of market entry.
Commenting on New Zealand's position as the number two market for women entrepreneurs, Mastercard New Zealand and Pacific Islands country manager Ruth Riviere says women in New Zealand are making impressive strides in what was traditionally a male-dominated industry.
"They inspire other ambitious entrepreneurs, and generate a significant, positive impact on the business community and economy. However, what is clear through this research is that gender inequality in business continues to persist across the world, although it manifests in different ways. It isn't a developed or developing world problem alone.
"Even in markets with the most promising entrepreneurial conditions, women's business ownership hasn't reached its full potential. This hinders the empowerment of women socially, professionally, economically and politically – to the detriment of society as a whole. That's why Mastercard is tackling this problem head on, all over the world, by providing the tools and networks that drive inclusive growth and put the digital economy to work for everyone, everywhere.
Overall the top 20 markets for women entrepreneurs are:
United States
New Zealand
Canada
Israel
Ireland
Taiwan (China)
Switzerland
Singapore
United Kingdom
Poland
Philippines
France
Australia
Thailand
Hong Kong SAR
Spain
Denmark
Portugal
Vietnam
Colombia
Asia Pacific markets: Women business owners as a percentage of all business owners
New Zealand (31.8%)
Australia (30.9%)
Vietnam (27%)
Singapore (26.3%)
Philippines (25.8)
Mainland China (25.6%)
Thailand (23.4%)
Indonesia (20.3%)
Taiwan, China (20.2%)
Hong Kong SAR (19.8%)
Japan (17.3%)
Korea (16.8%)
Malaysia (16.2%)
India (7.4%)
Bangladesh (4.4%)