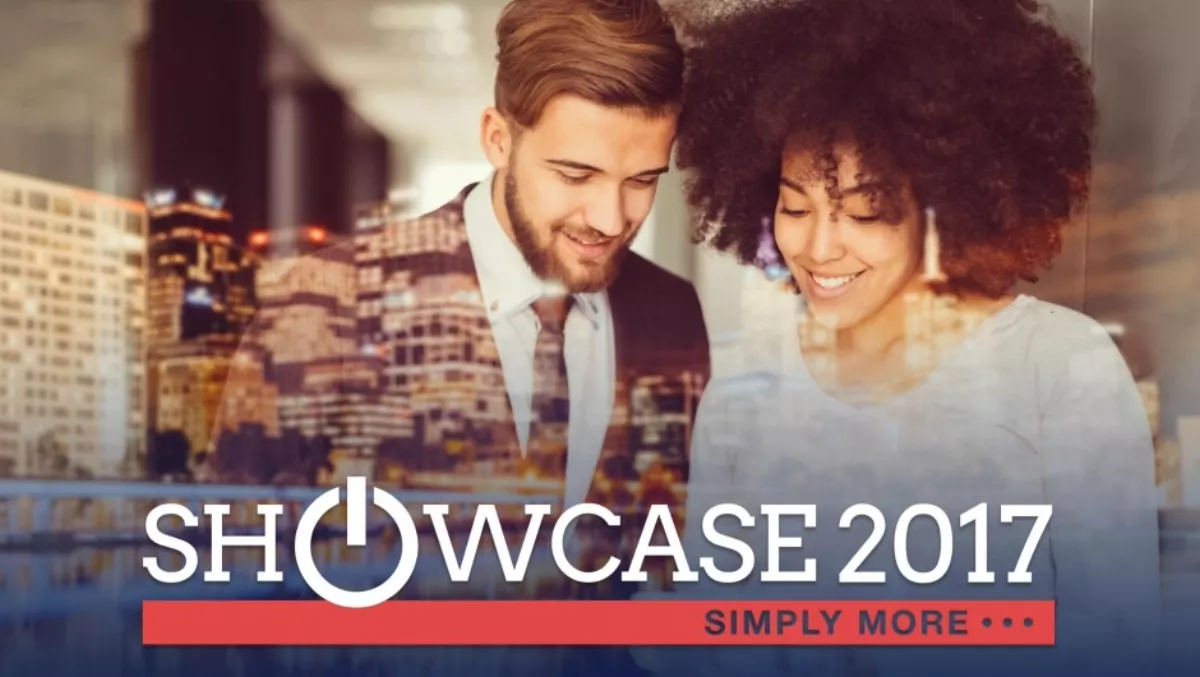 NZ's biggest tech show returns with Ingram Micro Showcase 2017
FYI, this story is more than a year old
New Zealand businesses are being offered the chance to do six months worth of meetings with leading technology companies in one day as Ingram Micro New Zealand Showcase 2017 hits the main centres later this month.
Around 80 leading vendors will be part of Showcase, run by Ingram Micro, New Zealand's largest distributor of technology product, with the event enabling attendees to get up close and personal with some of the latest technology offerings.
Among the product highlights for Showcase 2017 are the latest Microsoft Studio and Surface Hub, security offerings from HP around print and integrated privacy screens, Apple's new iPad Pro models, Intel's Optane memory that can optimise existing PC performance when running Windows 10, and multi-vendor solutions around unified communications and ProAV.
Gary Bigwood, Ingram Micro New Zealand executive managing director, likens the event – which will run in Christchurch later this month, before heading to Wellington and Auckland in July – as an opportunity to do six months' worth of meetings in one day.
"It's extremely busy, but there is a tremendous opportunity to see so much and cover so much ground," Bigwood says.
"It is really the only opportunity you have in New Zealand to see this many vendors all in one location – the only other way to get this kind of exposure in one place is to go to one of the big trade shows in the United States or Asia."
Bigwood says Showcase offers end-users the chance to not only see vendors they normally deal with, but meet ones they might not be familiar with, see what they have on offer and touch, feel and experiment with the new offerings.
"It's a great opportunity to see some of the new technologies working and have a really good think about whether you could use it in your business, and to speak to key people in the industry at the same time," he says.
Showcase 2017 also features a strong lineup of keynote speakers, including leading financial journalist and commentator Bernard Hickey, LinkedIn specialist Kate Nankivell, education futurist Frances Valintine and Dr Michelle Dickinson, senior lecturer at The University of Auckland and 'nanogirl'.
"We're really trying to maximise the value for those attending," Bigwood says.
Of Hickey's keynote, Bigwood says: "It's a very interesting time from an economic point of view, with a lot of movement in the exchange rate, and being an election year as well always raises a lot of questions.
"So it's great to have a leading commentator talking about what he can see ahead and giving the audience a chance to interact and ask questions."
Meanwhile Nankivell will be spilling the beans on some of the ways Kiwi businesses can better harness LinkedIn for social selling and growing business opportunities.
Nankivell says LinkedIn offers 'massive' potential for those in business to leverage the power of LinkedIn for business development.
"There's a lot of potential and power in LinkedIn.
"Social selling techniques are being used and leveraged by the Fortune 500 companies because it is the most effective way to create, improve and develop professional sales," Nankivell says.
She will be offering tips for attendees on how to improve their use of LinkedIn.
"First of all its awareness – awareness of what it can be about, how to make use of it, how to create your profile in a way that matches and aligns with your business objectives, how to reach out to people effectively," she says.
Nankivell says businesses can overlook the power of the personal profiles of their staff members.
"The leverage or power of LinkedIn for increasing B2B sales centres around the personal profile and sometimes people can get caught up in the company page as their focus and they don't come back and look at their personal profile," she says.
"Whether they're small business or medium or enterprise, the power of the personal profiles that make up the sales team is significant.
"If profiles are incomplete or contain poorly worded information about your business offering, you could be losing potential customers. Having a well optimised LinkedIn profile has become a business imperative."
Nankivell says once your profile is sorted, it's time for action.
"People say they're on LinkedIn but nothing is happening for their business. Being on LinkedIn and not taking action is like having a gym membership and not going and wondering why you don't have your beach body," she says.
"You have to take action. The social selling piece – reaching out, growing your network, leveraging LinkedIn for the power of business development on an organic basis – is all about action, you have to be ready to take consistent action that aligns with your business goals."
Those actions can include connecting with people, nurturing relationships and being helpful.
Ingram Micro Showcase 2017 kicks off in Christchurch on Tuesday 27 June, before heading to Wellington on Monday 03 July and Auckland on Wednesday 12 July, with Bigwood saying IT professionals and IT buyers such as CEOs and CFOs are welcome to attend.
For more details and to register, click here.
Related stories
Top stories