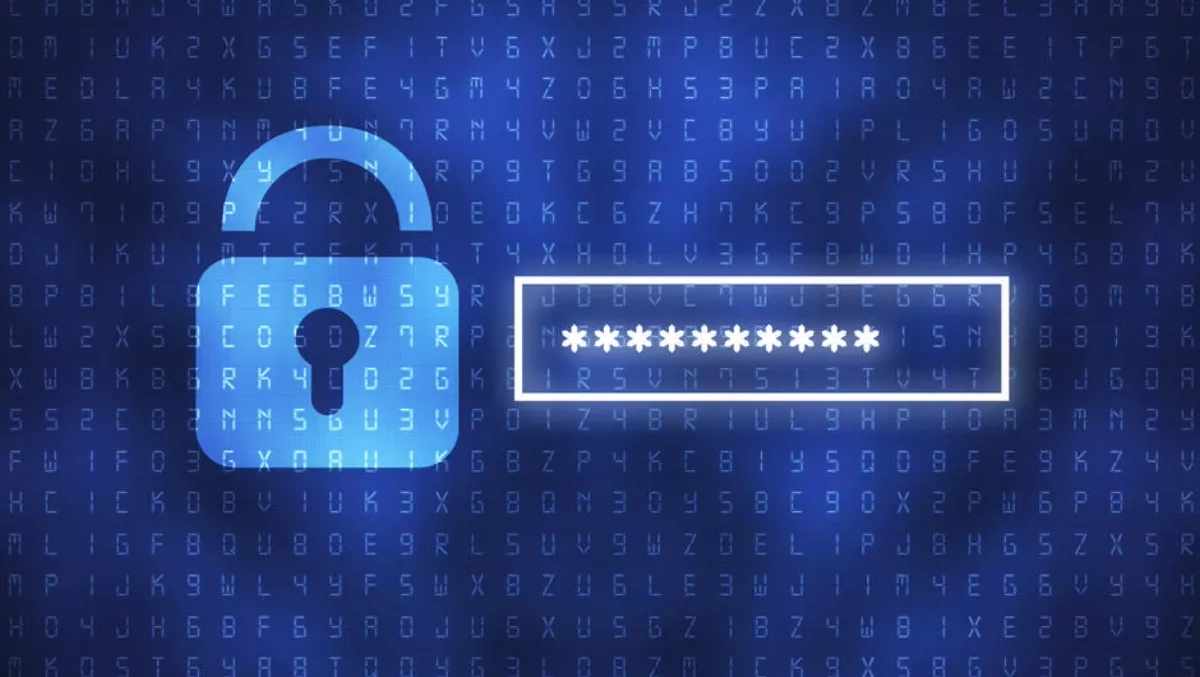 Okta eliminates the need for passwords with ThreatInsight
FYI, this story is more than a year old
Identity solutions provider Okta today announced that organisations can replace passwords with stronger authentication for employees, partners, and customers with the launch of Okta's new contextual access management features.
By combining signals such as device, location, and network context, with threat intelligence from across Okta's ecosystem through new ThreatInsight functionality, organisations will be able to use Okta's contextual access management to eliminate the login password as a primary factor of authentication.
ThreatInsight will be available in both Okta's new Adaptive Single Sign-On (SSO) and Adaptive Multi-Factor Authentication (MFA) products.
"The best password is no password at all. Today's threat actors are targeting the weakest point of your company's security – your people – and too many are successfully compromising employee accounts due to poor or stolen passwords," says Okta CEO and co-founder Todd McKinnon.
"Over the past few years, we've invested heavily in new security technologies that provide the right level of protection for the many apps and services an organisation uses today, which can vary by company, app, user, and scenario.
"Now we're using both those signals across a user's login context as well as insight from across our ecosystem to improve an organisation's ability to set stronger access controls and make faster, more intelligent decisions when there may be a concern – allowing companies to replace the password with stronger, simpler authentication.
Okta ThreatInsight: Threat Intelligence curated by Okta's incident response team
Okta's incident response team sees and takes action against threats and suspicious activity across its ecosystem of more than 4,350 customers and 5,500 partners in the Okta Integration Network.
Okta is making those insights available to customers through Okta ThreatInsight so they can decide what actions to take based on their risk tolerance requirements.
Once customers set policies that fit their needs, the risk-based assessment and response is automated, allowing organisations to automatically step up authentication based on the intelligence provided.
"Brown-Forman is one of the largest American-owned distilled beverage companies, building alcohol brands such as Jack Daniel's, Woodford Reserve and Korbel.
"We're committed to providing a safe, inclusive workplace and a secure customer experience. Ensuring the right people have access to sensitive company resources is at the heart of making that happen," says Brown-Forman IT security global director Elias Oxendine IV.
"Okta's new ThreatInsight and behavioural signals give us insight into every authentication attempt, helping us to simplify the user experience and more quickly take action if something appears amiss.
"With Okta, we can better protect the most important and often most vulnerable part of our security – our people.
Okta's contextual access management allows companies to eliminate the password
Over the past several years, Okta has made investments in device-based access controls, extended its Adaptive MFA solution to cover cloud and on-premises technologies, and increased intelligence via insights into identity-driven threats.
By blending these context signals and Okta ThreatInsight, Okta Adaptive MFA is able to identify risk and make dynamic access decisions.
In addition, because Okta Adaptive MFA is able to use these signals to build a stronger risk profile around a user, an organisation can eliminate the password as the primary authentication factor.
If the risk of the authentication request is high, the user could be required to provide one or more factors for verification, such as Okta Verify.
Examples of how IT administrators could set contextual access policies both for people in their enterprise ecosystem and in their digital products for customers include:
If a user attempts to authenticate from a recognised IP address, on a known device and on the company's corporate network, the user would be considered 'low risk' – and the user would not be required to enter a password in order to login. Instead, the user would be prompted for an alternate factor, such as Okta Verify Push.
If a user attempts to authenticate from an unmanaged (though known) device but in a new location, the user would be considered 'moderate risk' and be prompted both for a security question and a second factor, such as Okta Verify.
If a user attempts to authenticate from an unmanaged and unknown device and from a connection with a high threat level, the user would be considered 'high risk' and Okta would disallow access.
"National Bank of Canada services millions of clients in hundreds of branches across Canada. As an organisation, we have clear objectives, one of which is to simplify the customer experience," says National Bank of Canada IT infrastructures vice president Alain Goffi.
"Okta's smart authentication and contextual capabilities enable us to give our clients a seamless, secure online experience.
New adaptive Single Sign-On Product, enhanced adaptive Multi-Factor Authentication
Both IT and product teams can use this new context-driven functionality in Okta's enhanced Adaptive MFA offering.
IT leaders at companies such as Nordstrom, which leverages Okta to securely connect its team with the tools they need to be productive and effective, can also access this functionality in Okta's new Adaptive SSO offering.
Okta Adaptive SSO will provide the same seamless, simple authentication experience for users with the ability to integrate with a third-party enterprise mobility management solution, such as Airwatch or MobileIron, for device trust.
Okta SSO and Adaptive SSO will also allow organisations to use PIV card support, and take advantage of insights from Okta ThreatInsight.
Availability
Adaptive SSO is available starting today. ThreatInsight is scheduled to be available during the second half of this year.