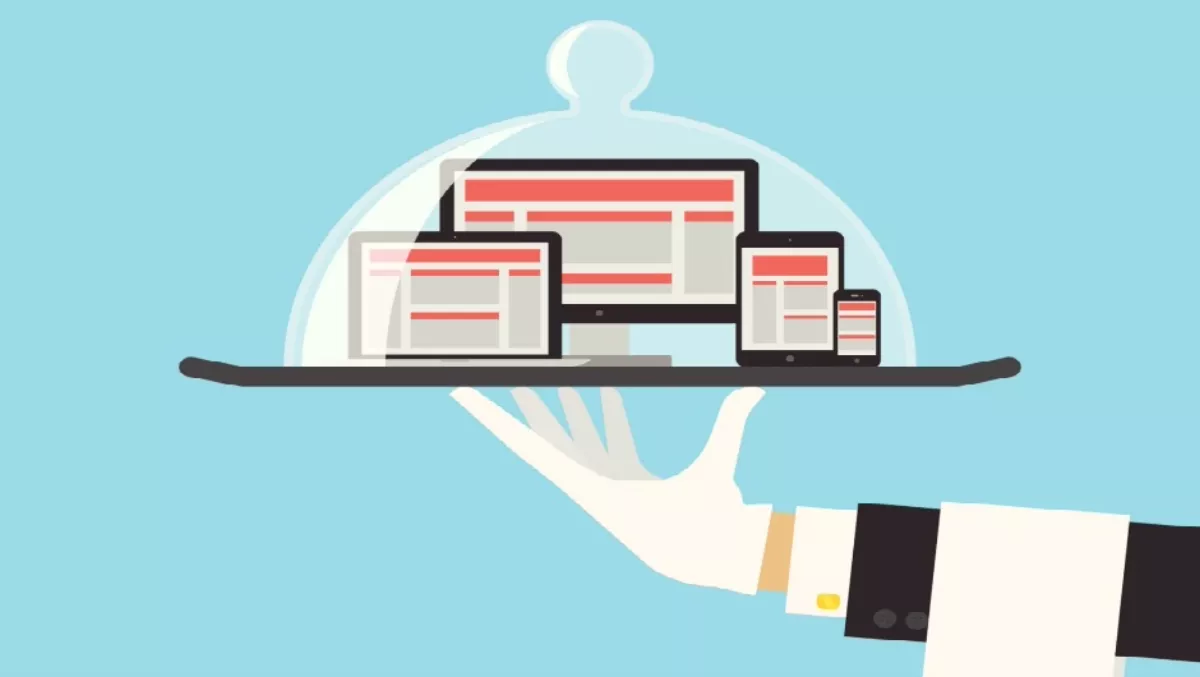 A happy customer: Conbrio solving problems with top-notch customer service
Mon, 23rd May 2016
FYI, this story is more than a year old
By Ashton Young, Editor
After being established in 2006, Conbrio has enjoyed a very successful existence as a proudly 100% Kiwi owned business
There are a number of contributing factors behind this success, but perhaps one of the most prominent is their commitment to providing quality and genuine service to their customers.
One company that can attest to this is Telnet Services Limited, one of the largest privately owned outsource contact centres in New Zealand.
"Telnet opened for business in 1996," says Shaun Mills, Telnet IT infrastructure manager. "We have grown from a small single site operation, to now having a 330 seat call centre split between 2 sites across Auckland, one of which operate 24/7. We specialise and have a passion for the utilities industry and work closely with many of the large network and retail power companies within NZ.
Mills affirms they came to be working with Conbrio through the acquisition of Public Technologies. Telnet had been working with Public for quite a number of years, and when Conbrio made the purchase of Public, they picked up Telnet as a client.
"Our first impressions of the team at Conbrio were very positive," Mills says. "As we started to engage more and more with the team, the client/supplier relationship really started to build more into a partnership.
Mills says an issue that Telnet has always faced has been the bulk supply of ex-lease hardware for the call centre.
"We purchase a number of various items through Conbrio, including desktop PCs, monitors, laptops and networking equipment," says Mills. "Conbrio have made this an easy journey, so our decision to stick with Conbrio after the acquisition of Public proved to be a good one. They were instrumental when it came to infrastructure for the build of our second site, providing enough ex-lease PCs and brand new monitors in a short time frame."
Mills says that above all, the customer service that Conbrio provides has been exceptional.
"The customer service experience has been great - the team are very responsive and fast to provide answers," Mills says. "The team at Conbrio took the time to learn about us as a customer and understand how we work and think. This has been a really good aspect of the relationship as we do ask some interesting questions at times.
Telnet has also benefited from the number of operations that function under the Conbrio umbrella.
"Since working with Conbrio IT, we have started to expand that relationship to other areas of the Conbrio Group," Mills says. "Conbrio Security have now become a part of this relationship with Telnet, and again, the Security team are very customer focused and easy to deal with.
Mills says they don't hide who they work with and are proud of the relationships they've built over the years.
"When we have conversations with other partners or clients and we feel that they would be a good fit, or could solve a problem, then we definitely recommend our partners to people," says Mills. "This is what creating partnerships is all about - supporting each other in business.
Conbrio is a truly unique business, and it's their independence from other sources and range of offerings within their network that allows them to offer products that are tailored to your needs, without influence from outside origins.
If you would like to know more, you can click here or get in touch with the team at Conbrio by emailing sales director, Geoff Henry.