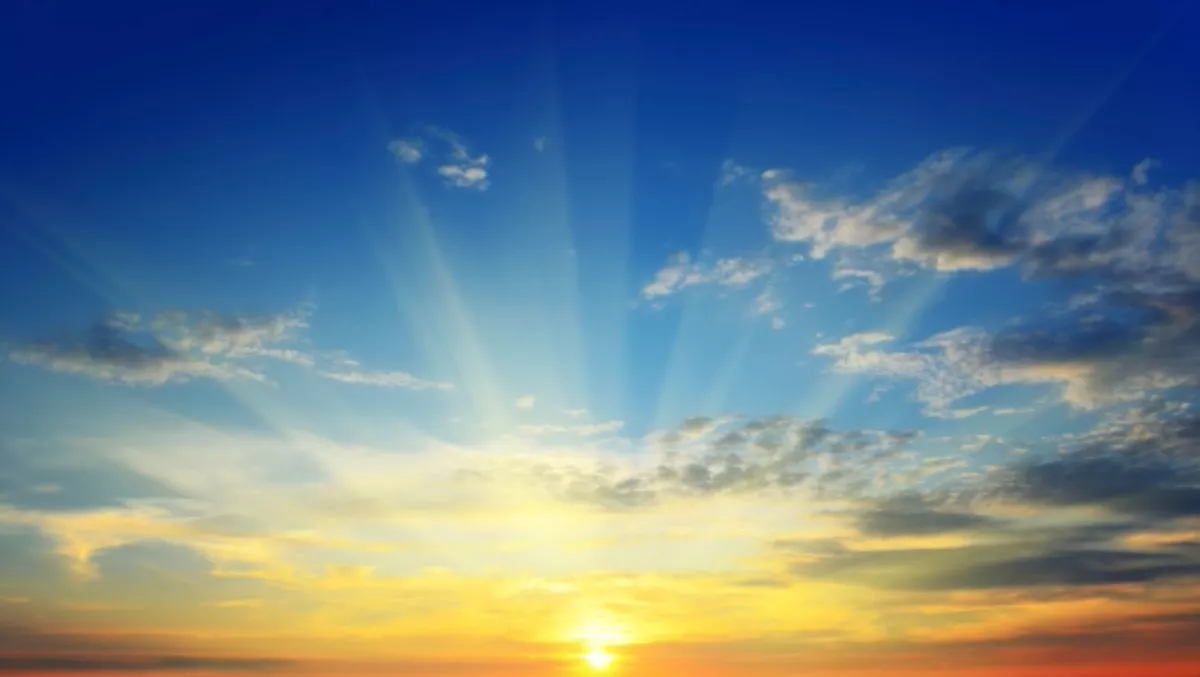 OneNet: Cloud computing is here to stay...
Fri, 9th May 2014
FYI, this story is more than a year old
By Michael Snowden, Managing Director
IT professionals are now all too familiar with cloud computing. They have heard the benefits chanted like a mantra by enthusiastic evangelists for years.
The constant drum-beat of lower costs, stronger security and a more innovative future, echo across the landscape.
Sober market analysts such as Gartner and IDC frequently post rosy exponential growth rate predictions of cloud computing. How should this transformational change be addressed? There are two key decisions to make.
Firstly, should an organisation build its own cloud capability? In essence, there are few compelling reasons to justify this.
The ownership and management of IT infrastructure cannot create any competitive advantage for the firm and will likely be a competitive disadvantage, IT costs will remain fixed, even with illusory variable cost pricing for internal consumers.
The usual concern of security, frequently offered as a hidden objection to the use of an external cloud provider, vanishes under a closer examination of the provider's capabilities.
Cloud service providers must treat security as a core competency to survive and prosper, whereas most internal IT departments usually do not have dedicated security professionals on their team.
The principal benefit of cloud computing is the ability to enhance innovative processes. There is simply no need to own a cloud to accomplish this.
The second key decision is whether a New Zealand or global provider should be engaged? A global provider may offer a number of advantages, namely, potentially lower costs and greater scale.
However, lower initial costs are often overwhelmed by other, harder-to-measure costs. There is usually little opportunity to build face-to-face business relationships and a 'cookie-cutter' set of offerings provides few opportunities for customisation.
Potentially, a help desk staffed by technicians who do not have English as their first language will be frustrating. The 'tyranny of distance' will likely result in variable performance issues owing to high latency/low bandwidth connections to offshore providers.
The recent revelations of widespread datasnooping under the Patriot Act, NSA's Prism and similar spy networks has had a chilling effect on the adoption of US-based cloud services by non-US firms.
Whatever the real risk, there is a natural human repulsion against such third parties secretly trawling through one's private information.
Even US-owned cloud providers operating from New Zealand must make your data available under the Patriot Act, so there are few places to hide.
While competent New Zealand-owned cloud service providers are, of course, relatively smaller than their international competitors, personal service and customisation of a client firm's requirements help to overcome the perceived advantages of a global provider. Anxieties about data-spying disappear, along with performance issues.
The ability to meet service provider team members face-to-face and a local service desk provide many intangible benefits. Cloud computing is here to stay.
IT professionals must adapt or disappear. Building an internal cloud is a dead-end for a firm's owners. Engaging a global cloud provider is not a panacea.
Risk, return and intangibles must be balanced in any selection decision. A New Zealand-based cloud provider may deliver the best outcome
By Michael Snowden - CEO, OneNet