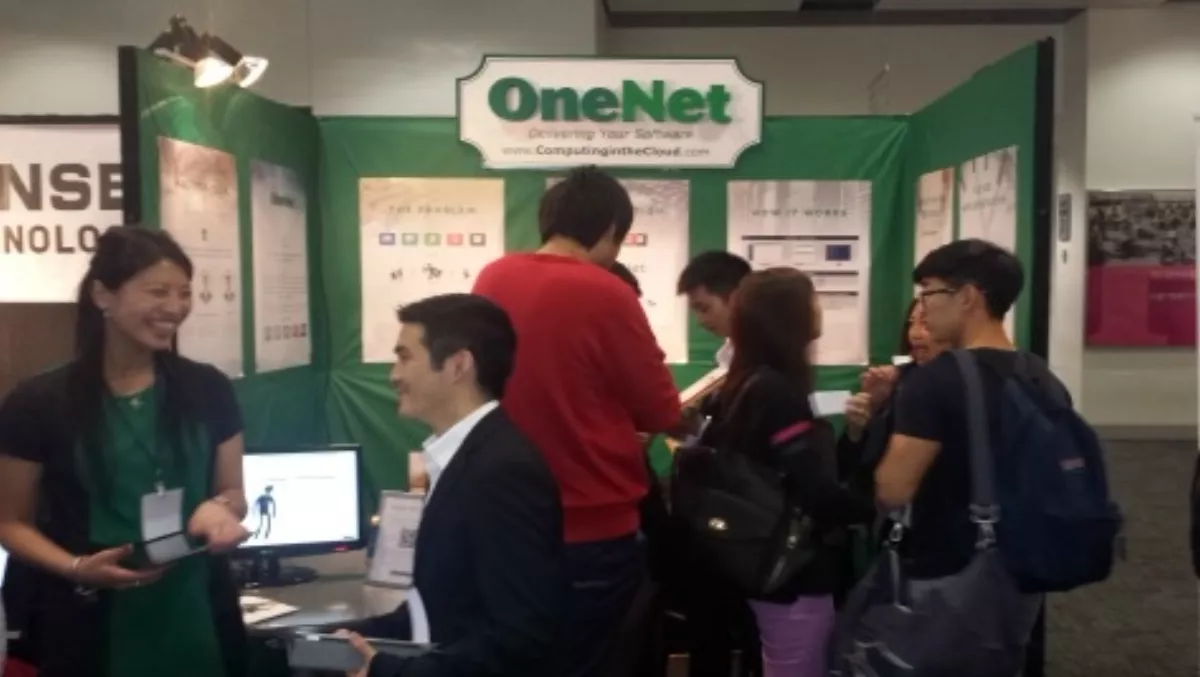 OneNet takes out first prize at University of Auckland
Mon 3 Nov 2014
FYI, this story is more than a year old
OneNet has won first prize with the University of Auckland's InfoSys345 project.
Back in October, the University of Auckland held its annual InfoSys345 Exhibition Day. Students and lecturers from all over the university, as well as representatives from outside organisations, came together to view student-run exhibitions highlighting the progress of their final-year projects.
The OneNet team came first an awards dinner on Friday evening. Second place went to ASB and third place to Computer Fanatics. Fergus Bassett, OneNet data scientist, says "The award is OneNet's third successive win in as many years", says Fergus Bassett, OneNet data scientist .
"OneNet and the university team are delighted with their award," Bassett says.
InfoSys345 is a 3rd year business paper which allows students to team up with sponsoring organisations and learn how to solve real-world business problems. The course runs over two semesters, and involves groups of three students each being assigned to a sponsoring organisation, and completing a project for that organisation. This year's pool included ASB Bank, Beca, Computer Fanatics, Datacom, Hansen Technologies, Jacobsen, Mainfreight, OneNet Ltd and PwC. The student's final grade is assessed in part by the sponsoring organisation, as well as through a series of internal presentations at the university and the quality of their exhibition.
At the beginning of the year the students are given an outline of the project they are assigned to, and are then left to organise requirements gathering themselves with their sponsor. Once these are finalised, it's up to the students to work out how best to organise themselves and interact with their sponsor throughout the year to complete the project. The topics this year ranged from developing UI software for a smartphone app to provision new clients, to coming up with improvements for existing supply chain processes.
The picture was taken from the OneNet booth at the exhibition. OneNet Ltd is a market leading cloud computing company, which provides services including Hosted Microsoft Exchange and Hosted Desktop. This year, the team's goal was to create a 'Service Unification Engine' to allow simpler interaction with OneNet's service data.  By approaching the any of friendly team members running the booth, or by looking at their posters, passers-by could learn all about their project and their progress throughout the year.
To attract attention to their booth, Team OneNet provided a 5 question quiz, accessible with any smartphone, along with the chance to win a prize for answering correctly. On the completion of this quiz, you were directed to one of the laptops set up within the booth, and had to navigate through the student's web dashboard (designed as part of the project but repurposed for the exhibition) to find out what prize you had won. One in three left with a OneNet branded portable power bank, while others ended up with chocolates. Other notable attractions included a spinning prize wheel from ASB's booth, a paper sky-tower from Beca, and an online space-invaders style game from Mainfreight.
It was great to see how enthusiastic all of the students were about their projects, and how much they all managed to achieve over the year. There's no doubt that this real-world experience has left them with a valuable set of skills as they prepare to enter the workforce themselves next year.